October 31, 2017
This month's Doctor Who audiobooks from the BBC give us an original Twelfth Doctor adventure and a classic featuring FIVE Doctors!
Both releases are available now, check out the details and artwork below.
---
Rhythm of Destruction
By Darren Jones
The Doctor arrives on the uninhabited planetoid Quish, famous for having the biggest natural amphitheatre in the galaxy. The Blitzats Jazz Quartet are playing, but shortly afterwards the planetoid implodes. Everywhere they play they leave a trail of destruction in their wake – someone dies; a city is wiped out; an entire planet vanishes...
But why - and how? The Doctor realises that the answer lies close to home.
Dan Starkey, best known for playing the Sontaran Strax, reads this exclusive new audio adventure for the Twelfth Doctor, as played on TV by Peter Capaldi.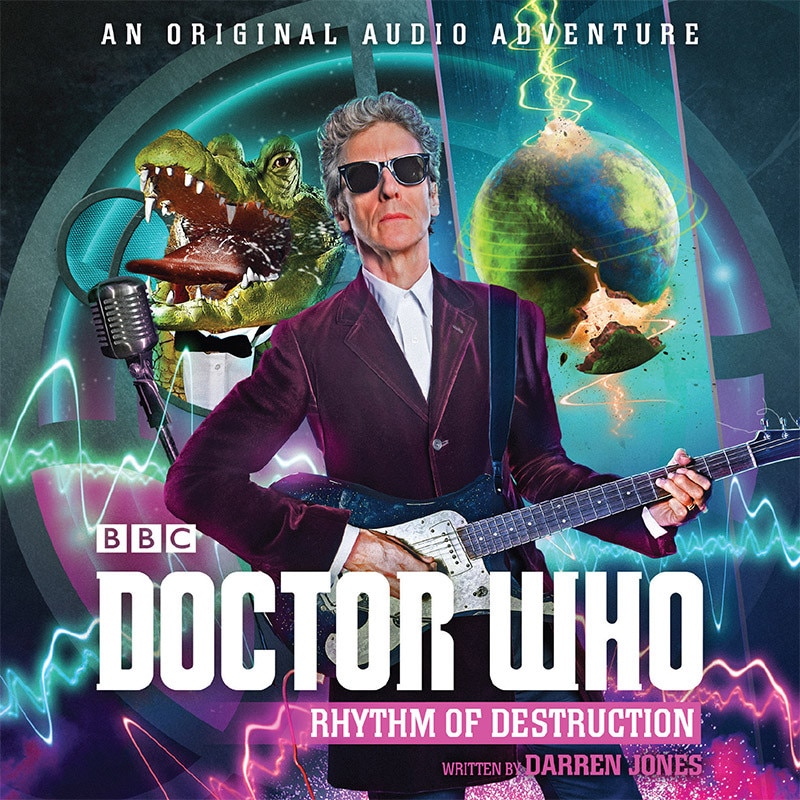 ---
The Five Doctors
By Terrance Dicks
Each one has been removed from his time-stream and - with one unfortunate exception - brought to the Death Zone on Gallifrey. There they, along with an array of their loyal former companions, encounter numerous deadly obstacles including Daleks, Cybermen, Yeti, the Master and a fiendish set of puzzles. Who is the ultimate enemy they must all unite to defeat?
Based on Terrance Dicks's epic TV adventure, first broadcast in 1983, The Five Doctors offered readers a chance to turn the clock back and meet some old friends – and some old enemies.
This is an unabridged reading of this classic novelisation of Doctor Who's special 20th Anniversary TV adventure, featuring the Doctor in each of his first five incarnations, by comedian and impersonator Jon Culshaw with Dalek and Cybermen voices by Nicholas Briggs.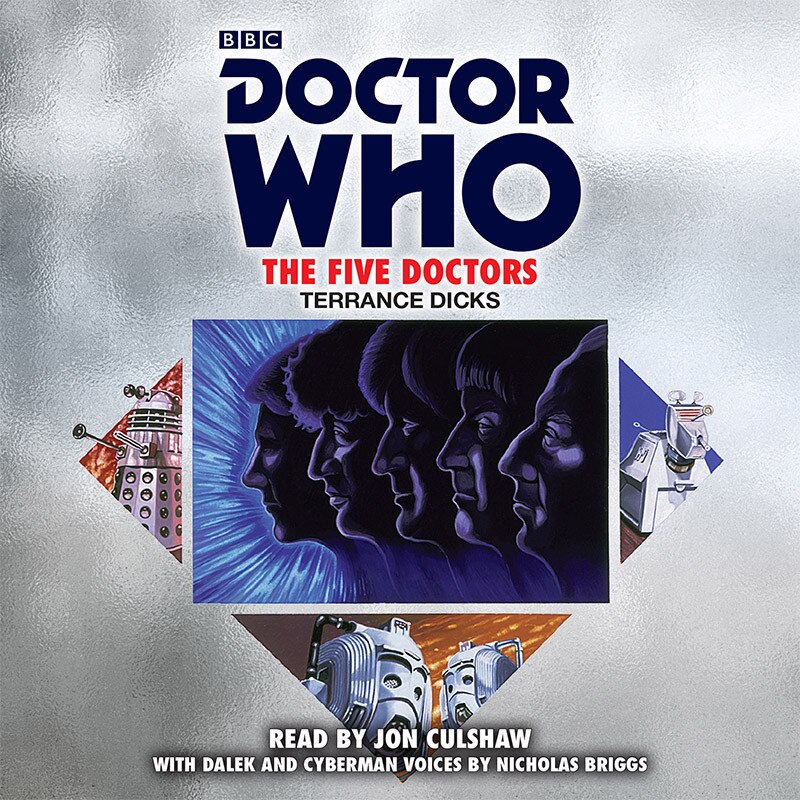 Both releases are available now.