May 06, 2018
Free Comic Book Day took place on Saturday 5th May and readers were given their first glimpse of the Thirteenth Doctor in a comic.
The special issue from Titan Comics for Free Comic Book Day, features new stories for the Seventh, Tenth, Eleventh and Twelfth Doctors, as well as a brief cameo from the Thirteenth Doctor.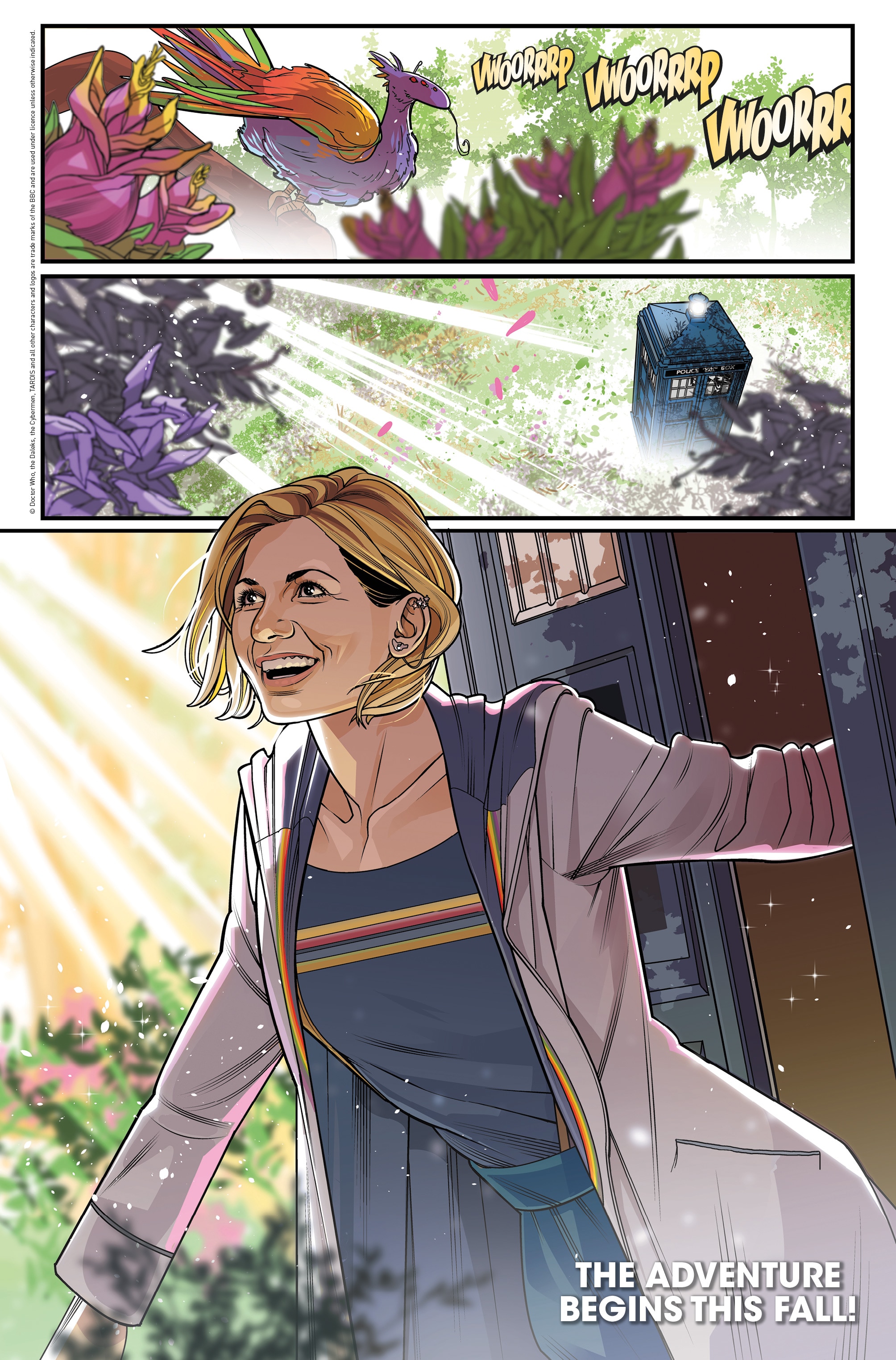 Her debut came in the form of this stunning one-pager by artist Rachel Stott and colourist, Enrica Angiolini and shows the TARDIS materialising on a colourful alien planet with the Thirteenth Doctor stepping outside. She has no lines, just a huge grin on her face, ready for adventures!
The appearance teases Titan Comic's Thirteenth Doctor series which will arrive this Autumn, joining their ongoing comic series for the Tenth, Eleventh, and Twelfth Doctors.
The series will be created by an all-female team: Writer, Jody Houser (who's CV includes Star Wars, Spider-Man, Supergirl, X-Filex and Orphan Black) and Titan Comic regulars, artist Rachael Stott, and colourist Enrica Angiolini.
Doctor Who: The Thirteenth Doctor from Titan Comics will arrive this Autumn.