November 13, 2019
Titan Comics has released a two-part Holiday Special for the Thirteenth Doctor, and part one is out now!
Can the Doctor save Christmas? Is Santa a man, a myth, or a Time Lord? Are chimneys bigger on the inside? Find out in this exciting new Thirteenth Doctor comic!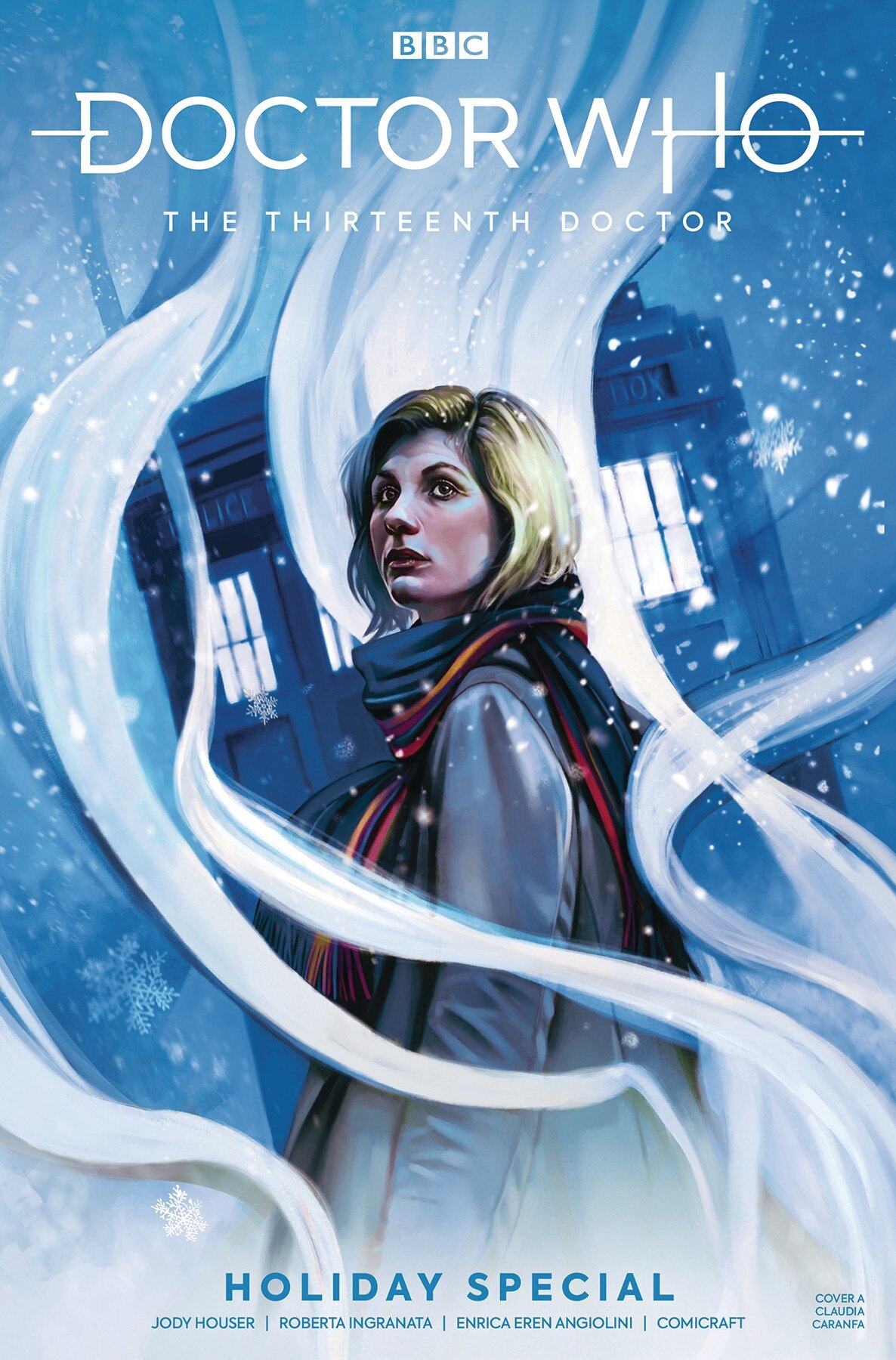 Created by the stellar sci-fi team of Eisner-nominated writer Jody Houser and Shades of Magic artist Roberta Ingranata, Doctor Who The Thirteenth Doctor: Holiday Special sees the Thirteenth Doctor and her fam saving the universe from the most unlikely of villains…
DoctorWho.tv has an exclusive look at one of the pages from this festive special.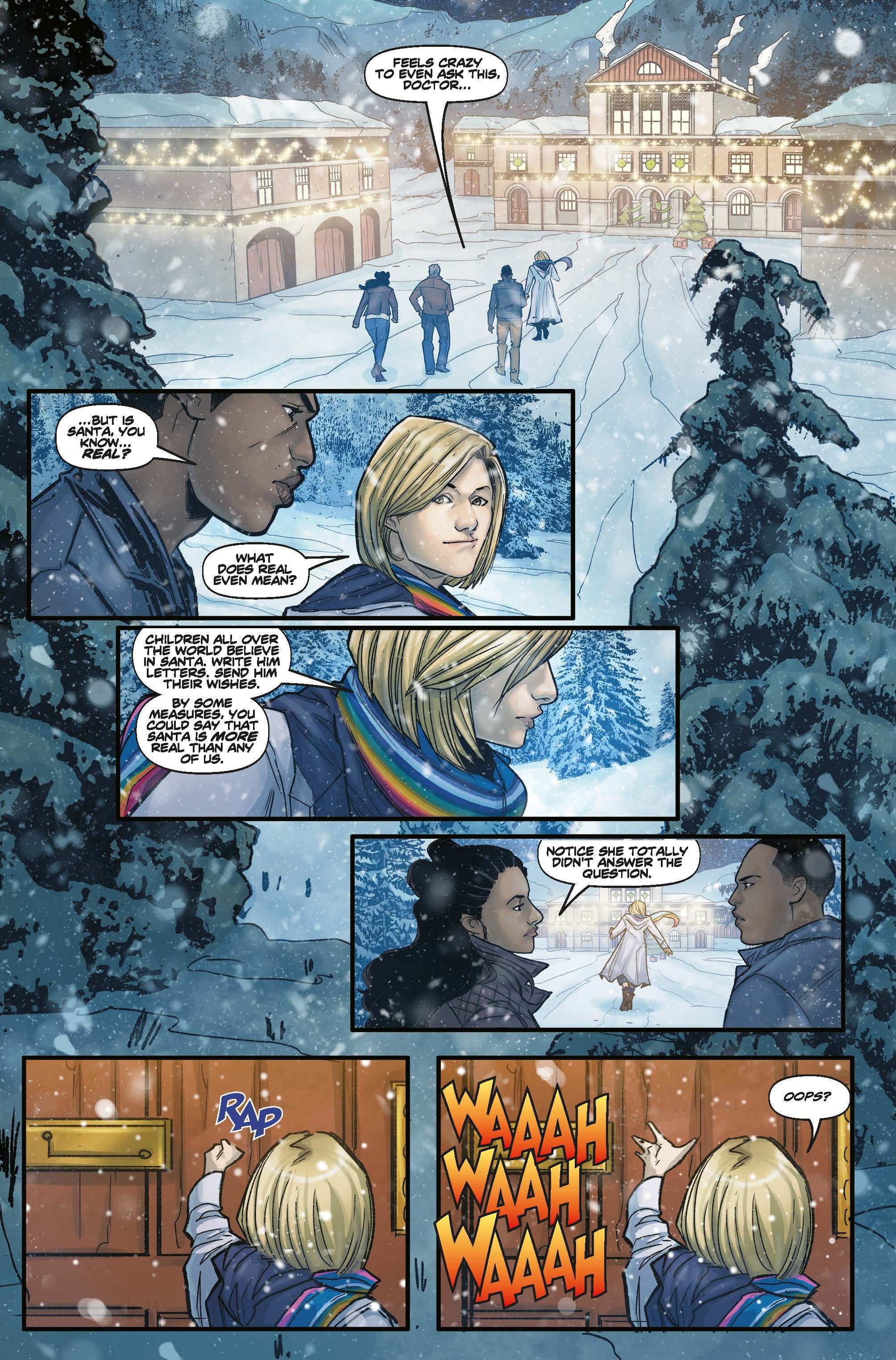 Following on the story from the Thirteenth Doctor's Free Comic Book Day 2019 adventure, the Time Lord and co visit an inter-galactic fair for some down time, only to realise that things aren't all as they seem. Both their minds and the Tardis's logs have been tampered with! In a bid to discover just what in Gallifrey's name is going on, they encounter a mysterious festive figure involved in an audacious plot.
The Thirteenth Doctor Holiday Special #1 is on sale from November 13th and #2 will be in shops from December 18th.
The first issue, available now, has three collectible covers, with Claudia Caranfa designing beautiful artwork and Blair Shedd designing the Thirteenth Doctor as an action figure.