June 22, 2016
Good news for fans of The Third Doctor! That particular regeneration has been brought back with some familiar faces for Titan Comics, beginning in August.
This brand-new five-part comic series, written by Paul Cornell (writer of the Ninth Doctor episode Father's Day and the Tenth Doctor adventure "Human Nature / The Family of Blood*), it features the Third Doctor alongside companion Jo Grant and old friend, The Brigadier.
Titan Comics have already released acclaimed titles featuring the Fourth, Eighth, Ninth, Tenth, Eleventh, and Twelfth Doctors, and this new addition to the range will be hitting stores and digital platforms on August 31, 2016.
Fresh off last year's epic smash-hit, Four Doctors, Cornell teams up with artist Christopher Jones to bring unexpected twists and turns to the lives of the Third Doctor and his companions in an all-new story, The Heralds Of Destruction.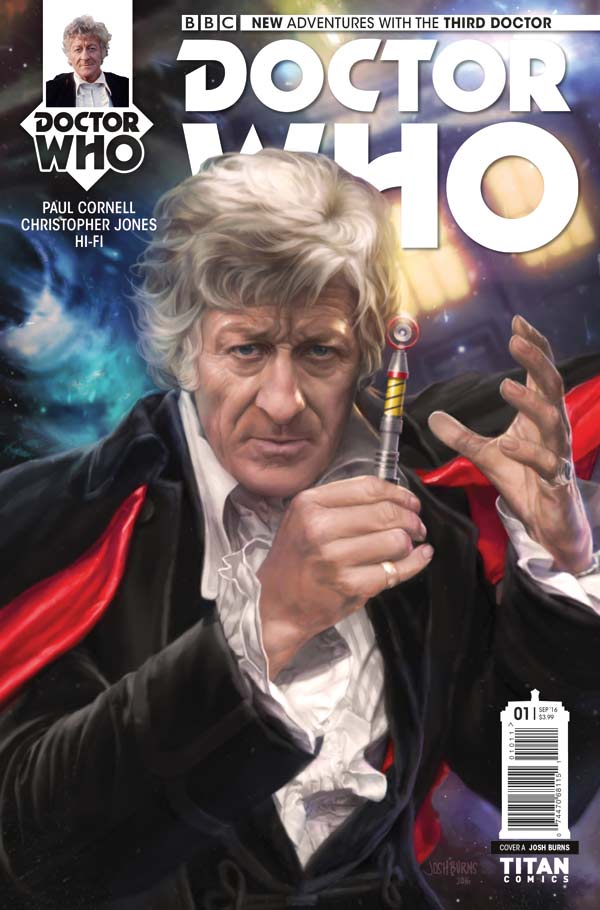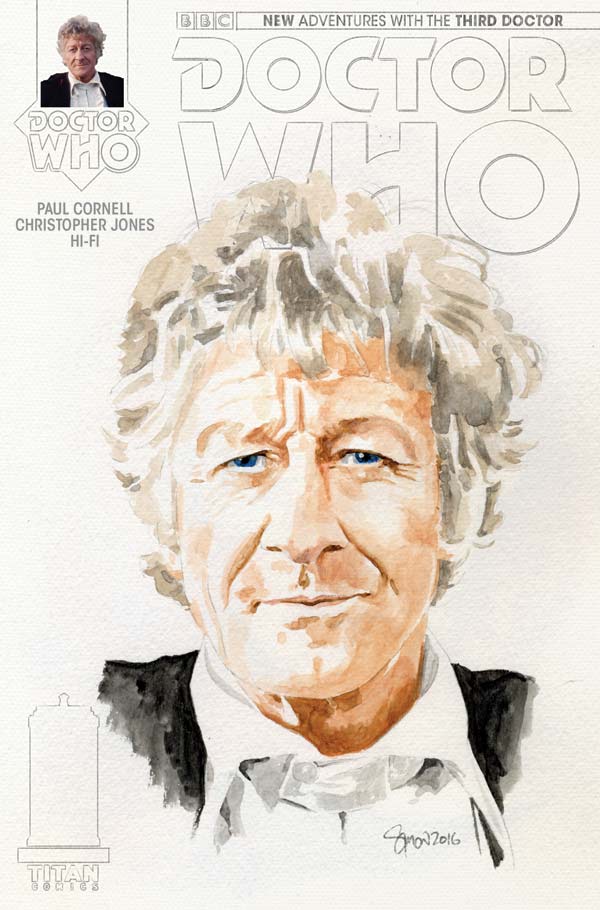 When something enormous and extraterrestrial crashes into Bedfordshire, the Doctor, Jo Grant, and the forces of UNIT under Brigadier Lethbridge-Stewart mobilize immediately to investigate – and find themselves in the middle of a pitched battle against a terrifying invader! But the shocking face that awaits their return to base may tip their whole world off its axis.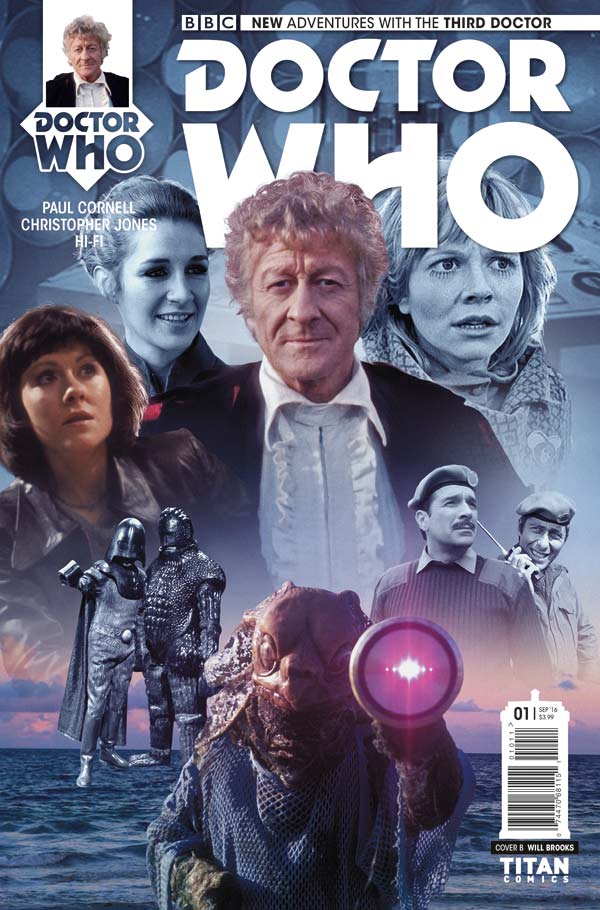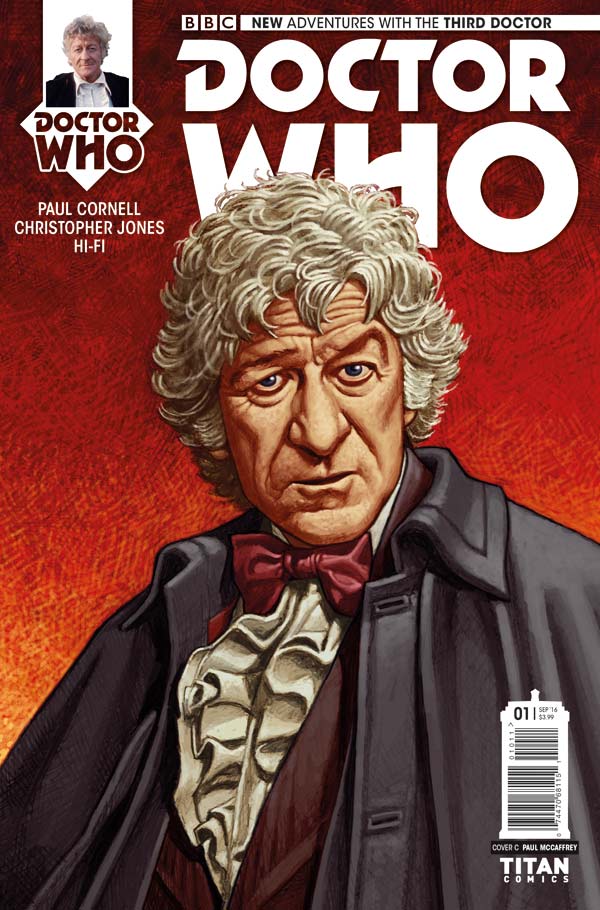 The debut issue comes with five variant covers to collect: three art covers by artists Josh Burns, Simon Myers, and Paul McCaffrey, a photo cover, and a blank sketch cover.
Check out a preview from inside below: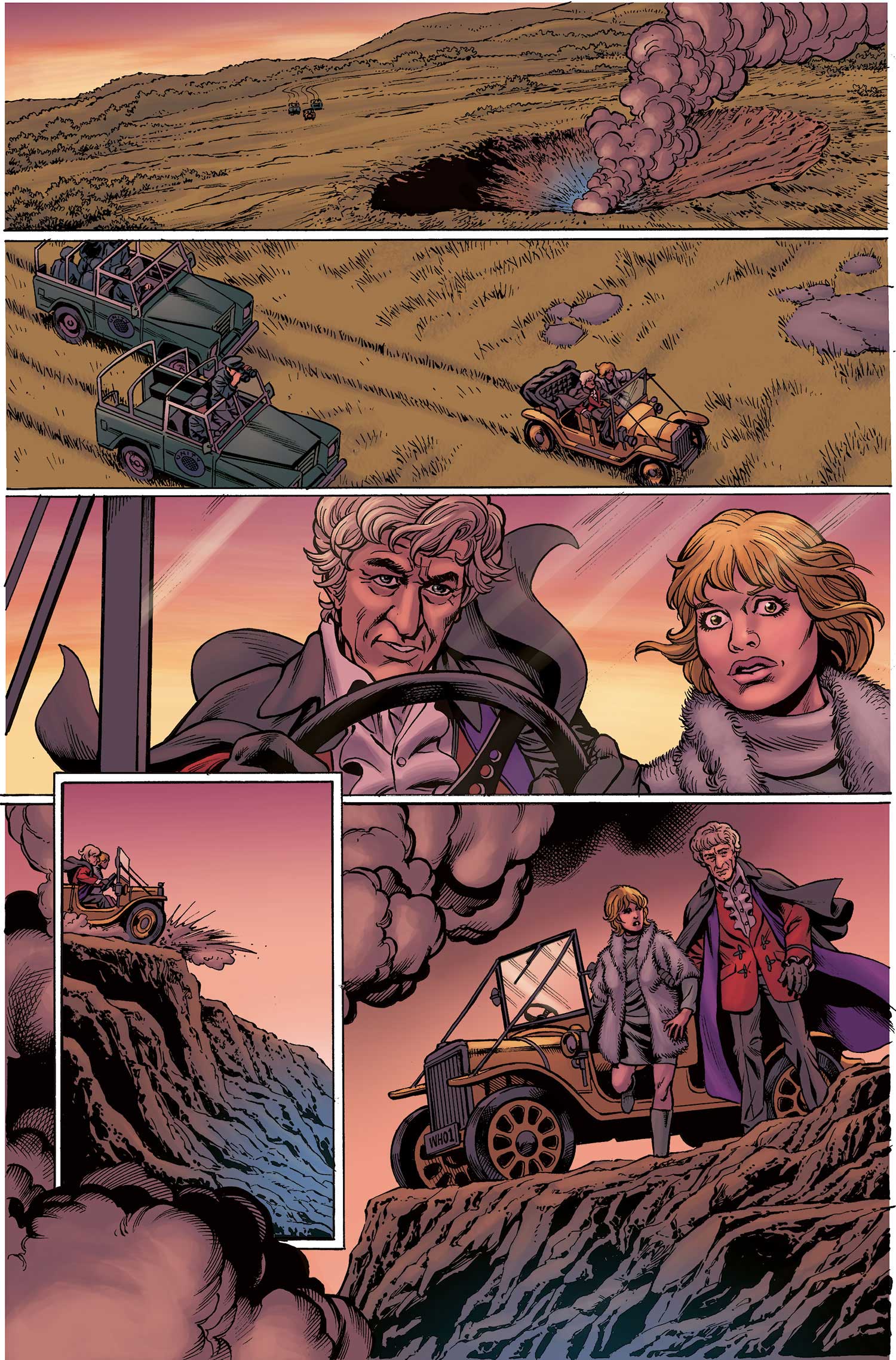 Doctor Who: The Third Doctor #1 is released on August 31, 2016 - purchase here.