September 11, 2018
Two brand new Doctor Who stories are on the way from David Solomons; the first book in the series, entitled The Secret in Vault 13, will be available in paperback on 1st November 2018 (6th November in the US), with a second book to follow in autumn 2019.
David Solomons is the best-selling author of the My Brother is a Superhero books, the first of which won the Waterstones Children's Book Prize 2016 and the British Book Industry Awards Children's Book of the Year 2016. David also won the 2018 Laugh Out Loud Awards (Lollies) with the second book in this series, My Gym Teacher is an Alien Overlord. He is a lifelong Doctor Who fan.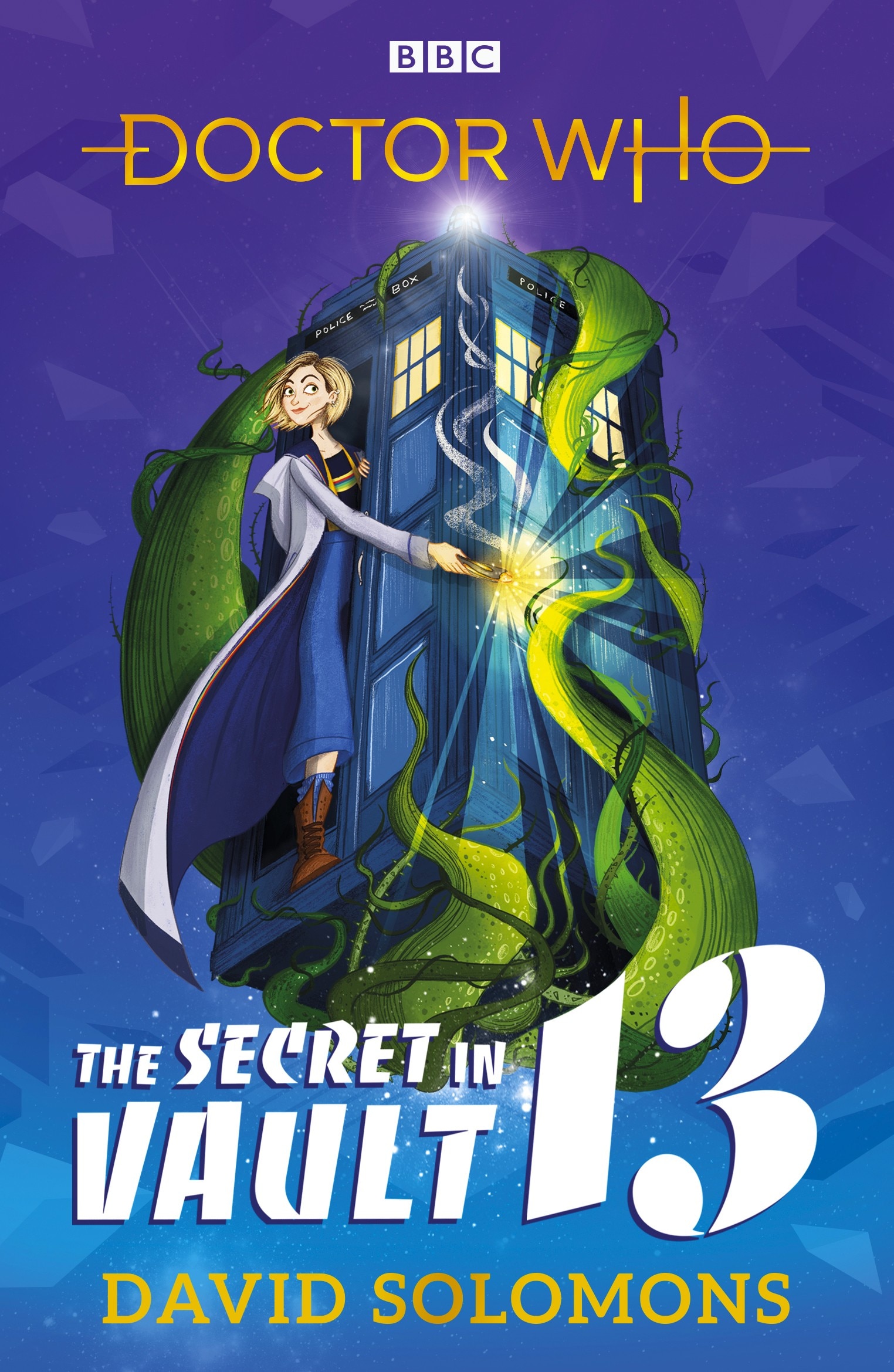 The Secret in Vault 13 will feature the Thirteenth Doctor and friends Graham, Ryan and Yasmin. The story follows the group as they embark on an incredible adventure through space and time, racing against an ancient and powerful enemy to infiltrate the Galactic Seed Vault – a treasure trove of plant specimens from across the galaxy, located at the coldest spot in the universe. At its heart lies Vault 13, and a terrible secret. The TARDIS team must reach the Vault before it's too late…
David Solomons is thrilled to be writing stories for the Thirteenth Doctor:
"From an early age I made up my own Doctor Who stories, but I never dreamt that I'd be asked to write a novel set in the Whoniverse. If only the nine-year-old me watching the show from between his fingers could know that the big blue Police Box just paid a visit to his future. I only have one question. How do you describe the sound of the TARDIS – is it "whoop" or more of a "vworp"?'
The Secret in Vault 13 will publish in paperback, £6.99, on Thursday 1st November 2018 and is available for pre-order here (UK) and here (US).