June 22, 2019
This summer sees the release of a range of brand new Doctor Who audiobooks, from the trip of a lifetime to the final segment of the Key to Time, here's a look at what's available to buy on CD and download from BBC Audio in Summer 2019: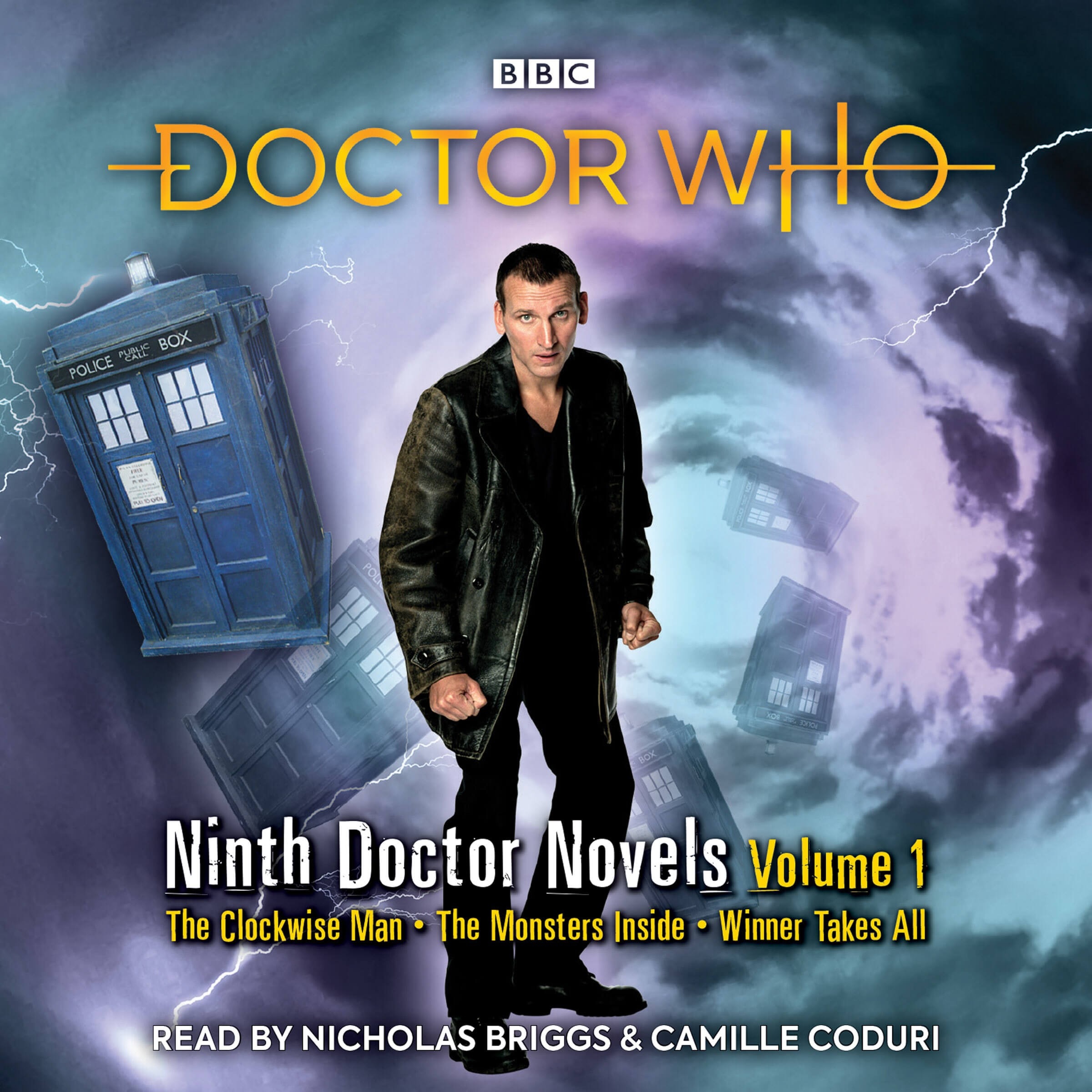 Nicholas Briggs and Camille Coduri are the readers of these three original novels featuring the Ninth Doctor and Rose, as played on TV by Christopher Eccleston and Billie Piper
Join the Doctor and Rose on these journeys in Time and Space as they encounter faceless killers in 1920s London, get trapped in an alien prison camp, and discover something very sinister behind the latest video game craze.
The stories are The Clockwise Man by Justin Richards, The Monsters Inside by Stephen Cole, and *Winner Takes All *by Jacqueline Rayner. Based on the hit BBC TV series.
Nicholas Briggs has provided the voices of the Daleks, Cybermen, Ice Warriors and numerous other alien characters in the Doctor Who TV series. Camille Coduri played Jackie Tyler in several episodes of the series from 2005 onwards.
Doctor Who: The Ninth Doctor Novels is available on Amazon and Audible now.
---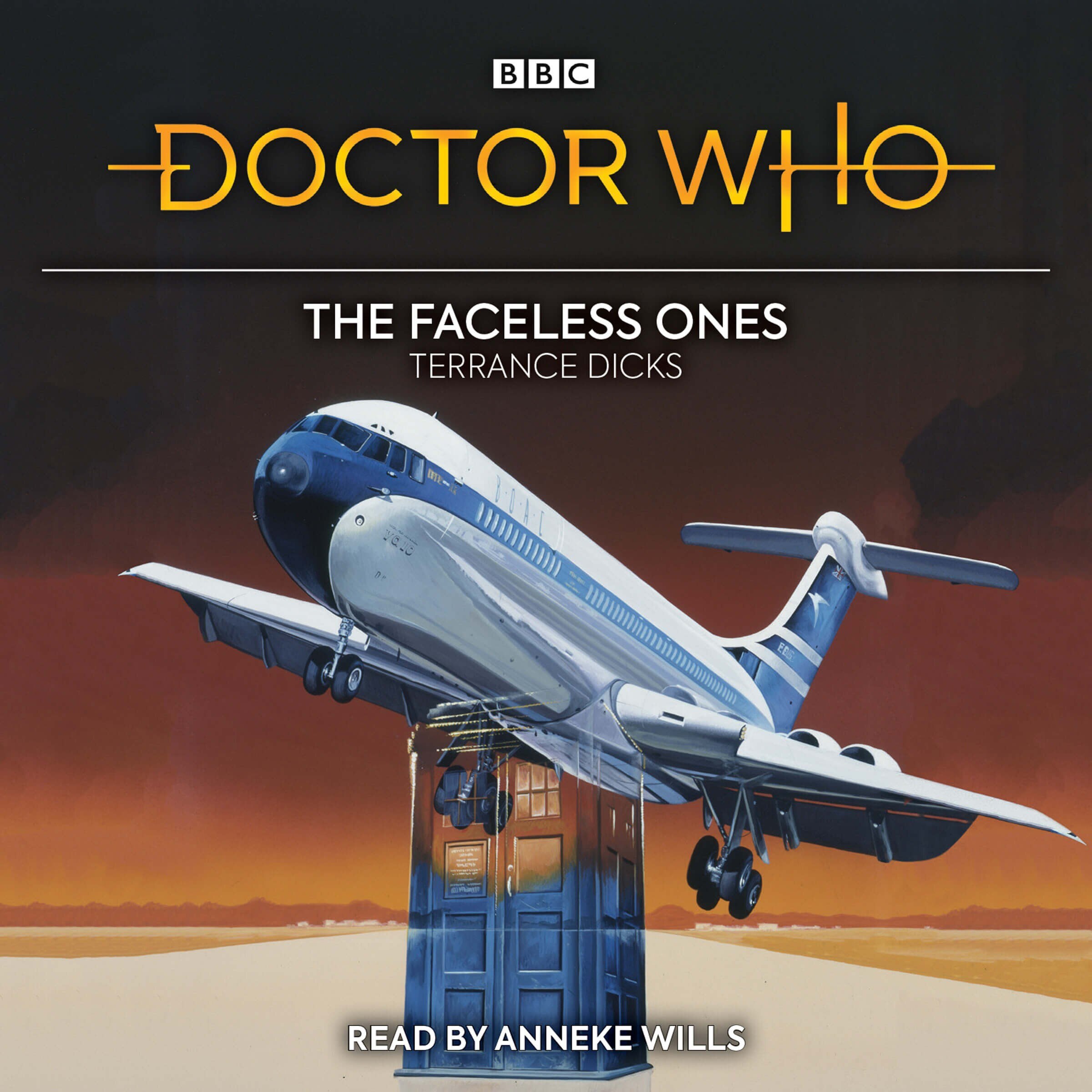 Anneke Wills reads this exciting novelisation of a classic TV adventure for the Second Doctor
In the summer of 1966, thousands of young people are taking their holidays with ChameleonTours — and not one of them is coming back.
When the TARDIS lands at Gatwick Airport the Doctor is drawn into a web of intrigue and deception. To add to his troubles, Polly mysteriously vanishes. Or does she? The girl at the Chameleon Toursdesk looks like Polly, and even sounds like her, but she claims she comes from Zurich. Who is she really? Who is behind these abductions, and for what sinister purpose? Soon the Doctor and Jamie must face a desperate group of faceless aliens — the deadly Chameleons...
Anneke Wills, who played the Doctor's companion Polly in the BBC TV series, reads Terrance Dicks's novelisation based on an original serial by Malcolm Hulke and David Ellis.
Doctor Who: The Faceless Ones is available on Amazon and Audible now.
---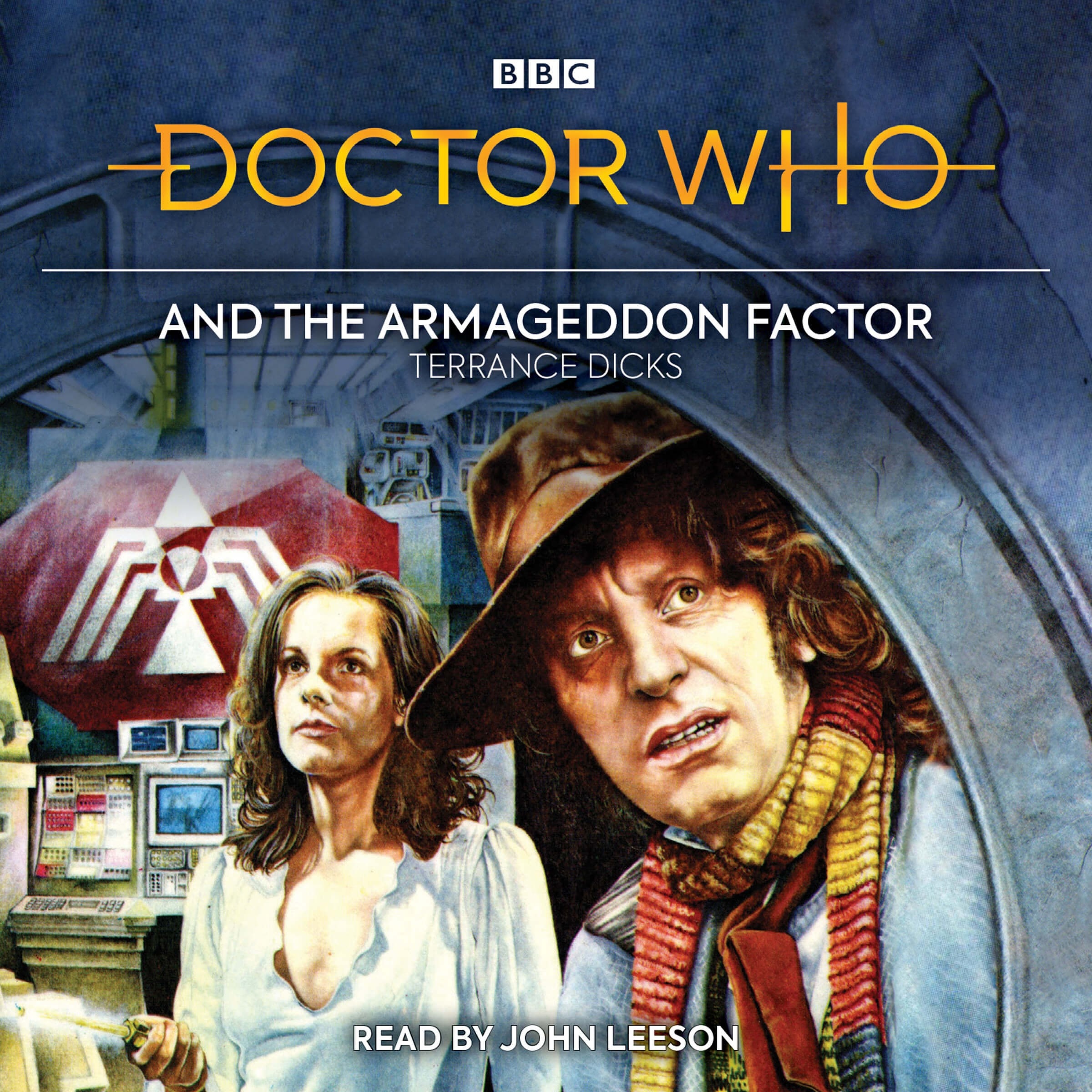 John Leeson reads this exciting novelisation of a TV adventure for the Fourth Doctor, Romana and K9
Some time ago the White Guardian, one of the most powerful beings in the Cosmos, set the Doctor an urgent task to find and reassemble the six segments of the Key to Time.
Having successfully retrieved five of the segments, the Doctor and Romana arrive on the planet Atrios in the middle of an atomic war. There they must search for the last, most vital piece of the Key.
However, sinister dangers await them in this final stage of their quest. The actions of the Marshal of Atrios, operating under a mysterious influence, look certain to bring about armageddon for them all.
John Leeson, the Voice of K9 in the TV series, reads Terrance Dicks's novelisation of the 1978 TV serial by Bob Baker and Dave Martin.
Doctor Who: The Armageddon Factor is available on Amazon and Audible now.
---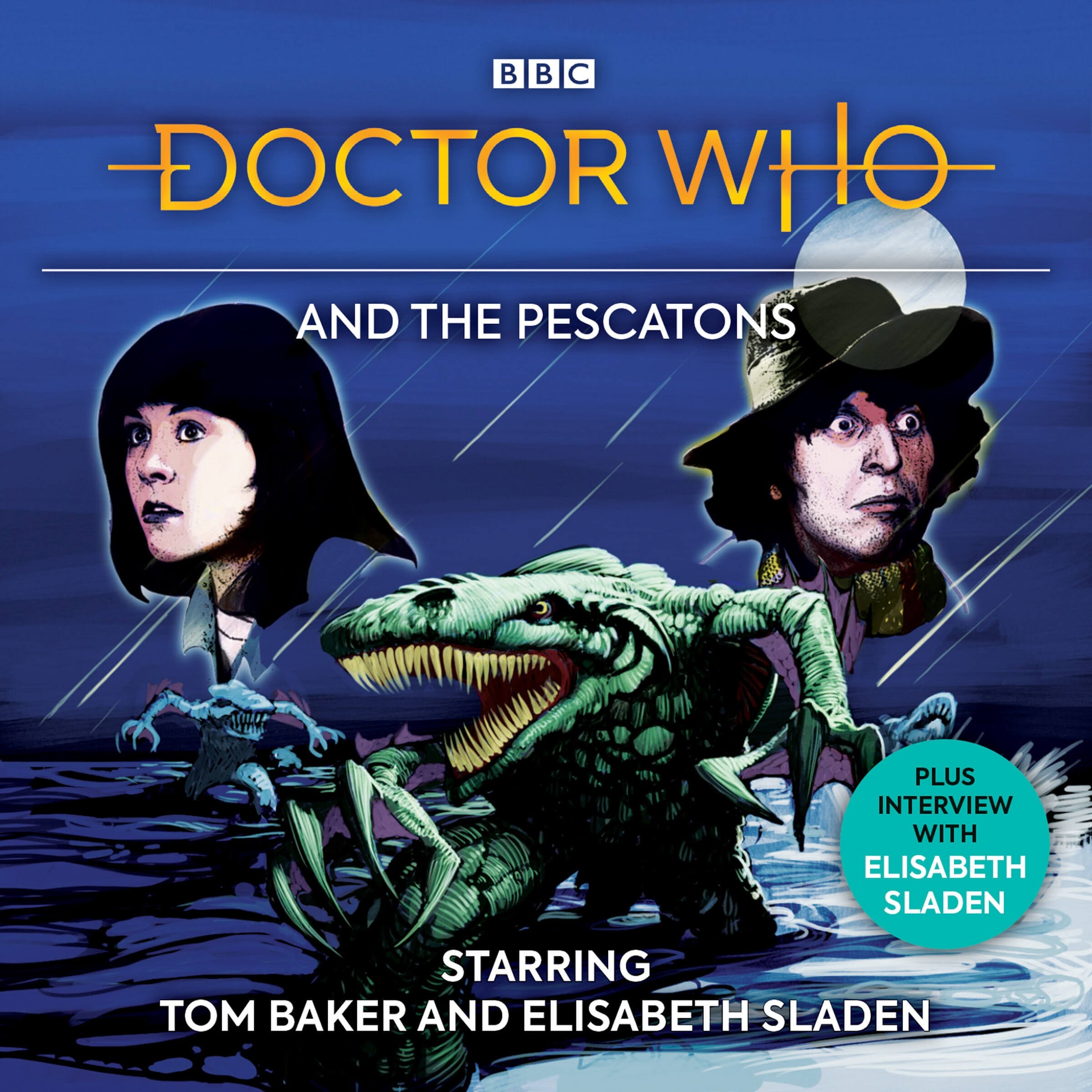 Tom Baker and Elisabeth Sladen star in this classic audio adventure from 1976
The TARDIS's arrival, on a lonely stretch of beach at night, is closely followed by a slithering sound and a chilling roar. It marks the beginning of a terrifying adventure on present day Earth for the Doctor and Sarah Jane Smith.
The deadly Pescatons have arrived! Refugees from their own dying planet, these towering amphibians are led by the mighty Zor, whom the Doctor has encountered before. Soon the creatures have invaded London, wreaking death and destruction. The Doctor and Sarah must draw upon all their reserves of courage and ingenuity.
In a bonus interview, Elisabeth Sladen chats with Mark Ayres and Michael Stevens about her life and career as Sarah Jane, one of the Doctor's most popular companions of all time.
Doctor Who: The Pescatons is available on Audible now.
---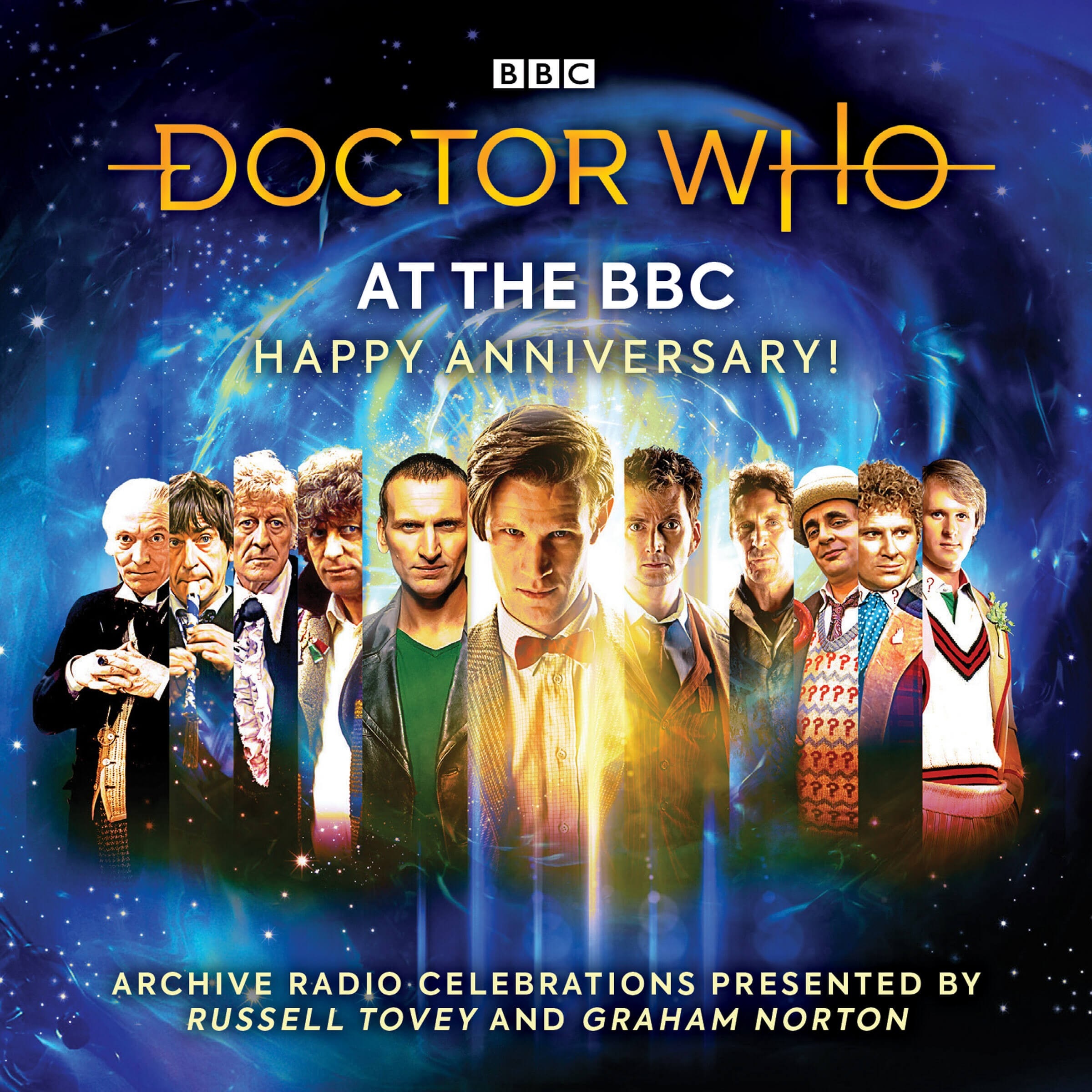 Two joyous archive celebrations of Doctor Who's 50th anniversary presented by Russell Tovey and Graham Norton
November 2013 marked 50 years since Doctor Who first arrived on BBC television, and Radio 2 marked the occasion with two very special programmes.
Who Is The Doctor?
Russell Tovey takes an epic journey through five decades of Doctor Who history and charts the fortunes of the series, from its origins in the 1960s and growing popularity in the 1970s, through the onset of stormy waters in the 1980s, to its triumphant rebirth and second golden age in the 21st Century. Among those telling the story are Russell T Davies, Steven Moffat, Barry Letts, Philip Hinchcliffe, Jenna Coleman, Louise Jameson, Matt Smith, David Tennant, Christopher Eccleston, Sylvester McCoy, Nicholas Briggs, Mark Ayres, Ben Foster, Mark Gatiss, Waris Hussein and Terrance Dicks alongside numerous other Doctor Who creators and contributors.
Graham Norton
In a special edition of his Saturday morning Radio 2 show, broadcast live from the 50th Anniversary Celebration in London, Graham presides over lively and humorous conversation with guests including Colin Baker, Tom Baker, Jenna Coleman, Peter Davison, Carole Ann Ford, Louise Jameson, Katy Manning, Kate O'Mara, Sylvester McCoy, Steven Moffat, William Russell and Matt Smith. Maria McErlane celebrates ten very special Days of the Doctor, and Graham casts an eye over some of the costumes that have featured in the series.
Join Russell, Graham and a galaxy of stars for the festivities as they mark half a century of Doctor Who.Programmes produced by Malcolm Prince for BBC Radio 2.
Please note that some edits have been made for this commercial release.
Doctor Who at the BBC: Happy Anniversary is available on Amazon and Audible now.
---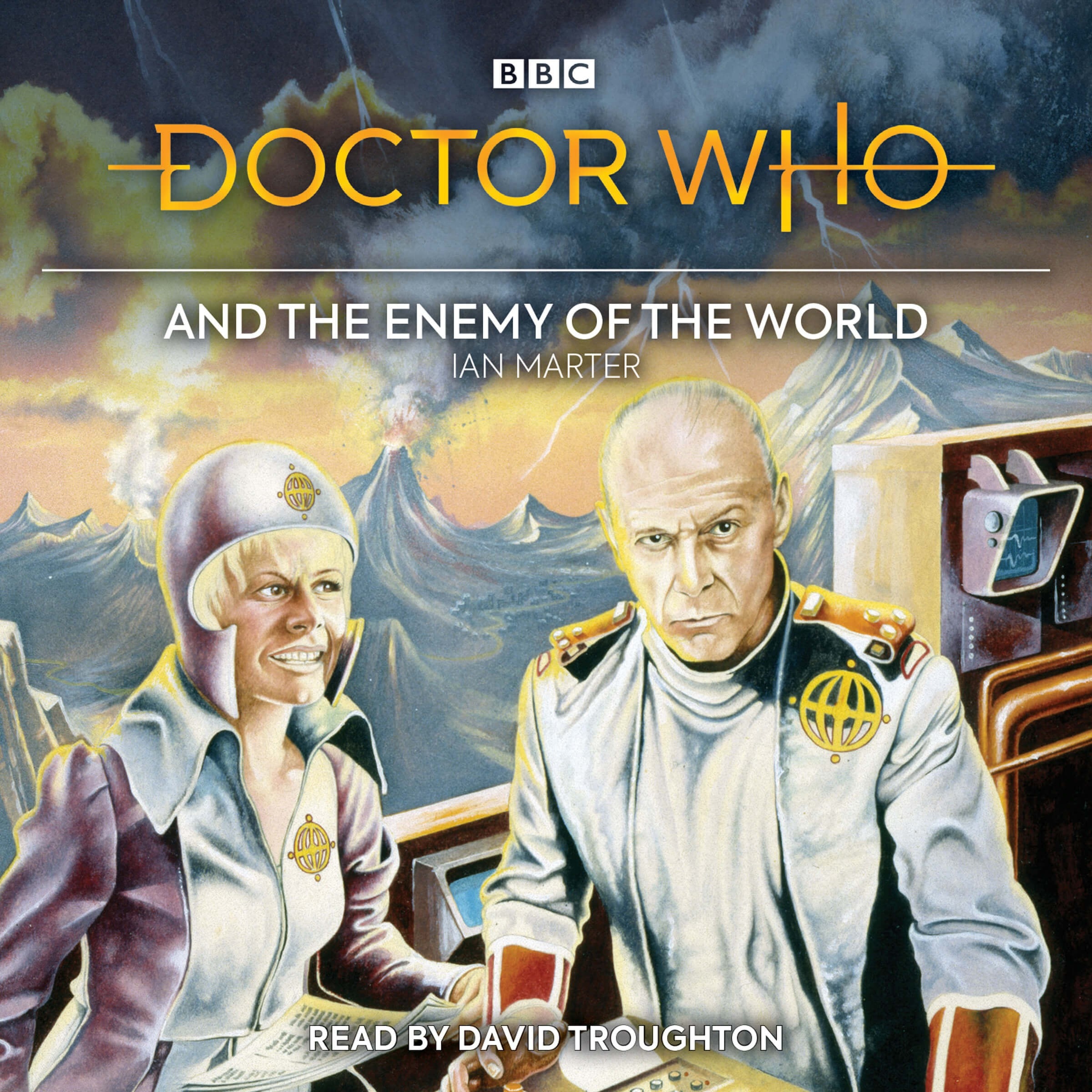 David Troughton reads this exciting novelisation of a classic TV adventure for the Second Doctor, as played by Patrick Troughton
In the year 2030, when the world is hit by a series of terrible natural disasters, only one man seems to know what action to take.
Salamander's success in handling these monumental problems has brought him enormous power. But what more lies behind his public persona? From the moment the Doctor, Jamie and Victoria land on an Australian beach, they are caught up in a struggle for world domination — a struggle in which the Doctor's startling resemblance to Salamander plays a vital role.
David Troughton, who has played several roles in the TV series, reads Ian Marter's novelisation of the 1967 TV serial by David Whitaker.
Doctor Who: The Enemy of the World is available on Amazon and Audible now.
---
Coming in July and August 2019:
Doctor Who: Terminus (Fifth Doctor Novelisation), written by Stephen Gallagher writing as John Lydecker
Doctor Who: Resurrection of the Daleks (Fifth Doctor Novelisation), written by Eric Saward
Doctor Who: The Lost TV Episodes Collection Two (First Doctor TV Soundtracks), written by Terry Nation; Dennis Spooner; John Lucarotti; Gerry Davis; Ian Stuart Black
Doctor Who: The Seeds of Doom (Fourth Doctor Novelisation), written by Philip Hinchcliffe
---
All titles are available from Amazon and Audible in June and July. Check back here soon for an in-depth look at August and September's releases.