March 08, 2018
The latest issue of the Essential Doctor Who lavish bookazine series from Panini continues with an edition looking at science and technology.
Check out the details and cover art below.
Essential Doctor Who: Science and Technology
Ever since the TARDIS was first revealed in 1963, Doctor Who has presented a bewildering array of alien technology and gadgetry. Human scientific knowledge can do nothing to explain the mysteries of the astonishing devices and phenomena that the Doctor takes for granted.
This the first publication devoted to the incredible ideas that the series has made its own. Highlights include a comprehensive guide to the sonic screwdriver, the secrets of the Time Lords and the weaponry of the Doctor's most dangerous enemies.
Editor Marcus Hearn says:
"There have been a number of books and other studies looking at how conventional physics relates to Doctor Who. With this bookazine we've tried to do something different – this issue celebrates six decades of pseudo-science. It's packed full of the numerous gadgets, weapons, vehicles and other devices that have been specially created for the series. We've never done anything quite like it!"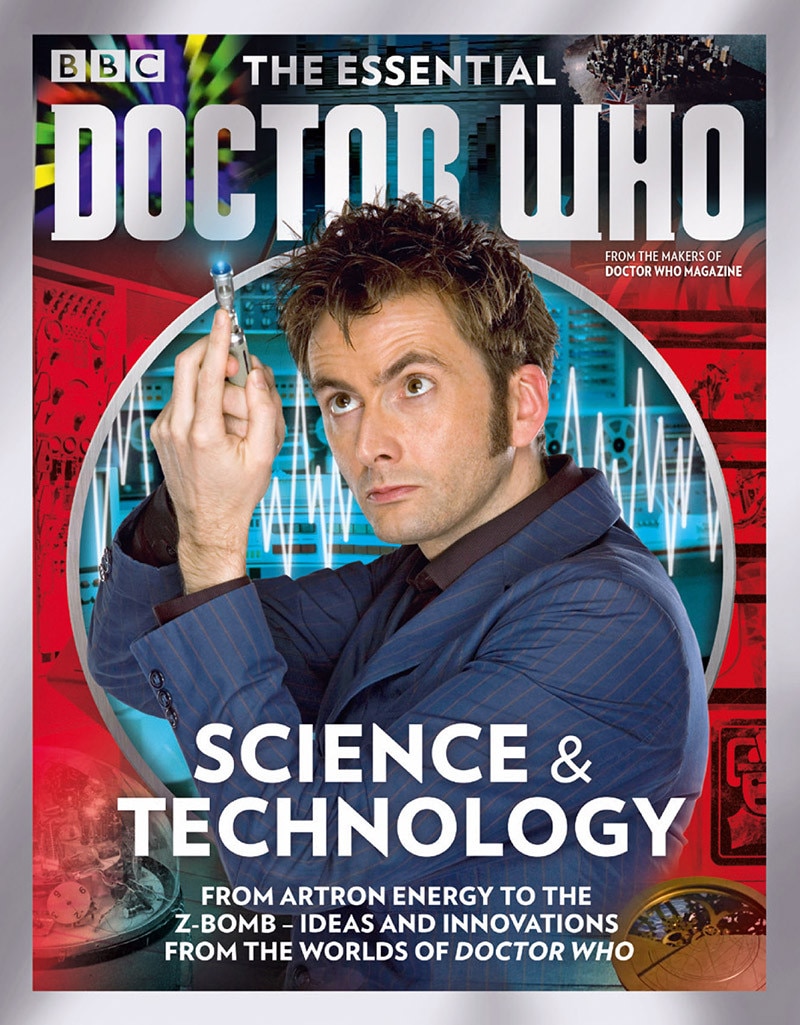 The Essential Doctor Who: Science & Technology* is on sale now.