June 26, 2020
Wedding bells are at the ready! The Blu-ray steelbook of Series Six will be released on Monday 10th August 2020, featuring new and exclusive artwork.
Series Six continued the adventures of Matt Smith as the Eleventh Doctor, with Karen Gillan and Arthur Darvill as his friends Amy Pond and Rory Williams.
Series Six is available to pre-order on Amazon, HMV and Zoom now.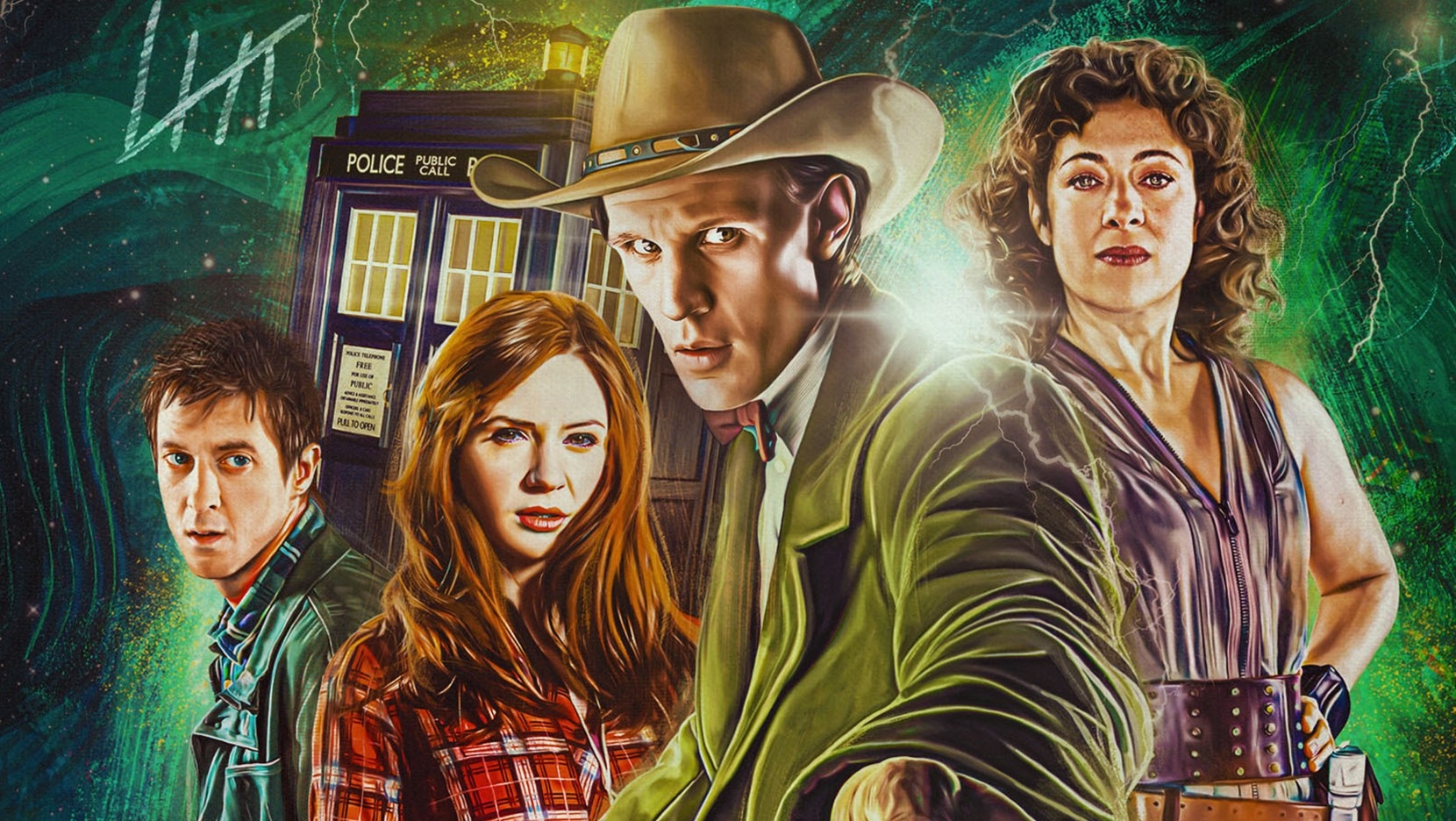 Together the Doctor, Amy and Rory find themselves in Sixties America, battling the invasion the world forgot, then journeying on the high seas of 1696 aboard a pirate ship to solve the mystery of the Siren.

In a bubble universe at the very edge of reality, the Doctor meets an old friend with a new face, and in a monastery on a remote island in the near future, an industrial accident takes on a terrible human shape.|

And waiting for them, at the end of all this, is the battle of Demon's Run, and the Doctor's darkest hour. Can even the truth about River Song save the Time Lord's soul? Only two things are certain. Silence will fall. And a good man is going to die…
As well as Matt Smith, Karen Gillan and Arthur Darvill, the series saw Alex Kingston in a more recurring role as River Song, the Doctor's future (or is that past?) wife.
There is an illustrious number of guest stars in series six, including Mark Sheppard, Stuart Milligan, Hugh Bonneville, Lily Cole, Suranne Jones, Michael Sheen, Mark Bonnar, Marshall Lancaster, Sarah Smart, Raquel Cassidy, Neve McIntosh, Catrin Stewart, Dan Starkey, Simon Fisher-Becker, Nina Toussaint-White, Caitlin Blackwood, Daniel Mays, Imelda Staunton, Amara Karan, James Corden, Ian McNeice, Simon Callow, Mark Gatiss and Frances Barber as recurring villain, Madame Kovarian.
This limited edition steelbook features bespoke artwork created by illustrator Sophie Cowdrey. Bonus features include four The Monster Files, five Night and The Doctor additional scenes, fifteen Doctor Who Confidential cut-downs, five audio commentaries, two Comic Relief sketches, plus prequels and trailers.