January 15, 2014
A new digital-only ebook from BBC Books, tells four dramatic tales from the Eleventh Doctor's last stand - defending the town of Christmas for 900 years against a horde of monsters.
As it had been foretold, the armies of the Universe gathered at Trenzalore. Only one thing stood between the planet and destruction – the Doctor. For nine hundred years, he defended the planet, and the tiny town of Christmas, against the forces that would destroy it. He never knew how long he could keep the peace. He never knew what creatures would emerge from the snowy night to threaten him next. He knew only that at the end he would die on Trenzalore.
Pre-order Tales of Trenzalore now from BBC Books »
Some of what happened during those terrible years is well documented. But most of it remains shrouded in mystery and darkness. This is a glimpse of just some of the terrors the people faced, the monstrous threats the Doctor defeated. These are the tales of the monsters who found themselves afraid - and of the one man who was not.
Let it Snow is penned by Justin Richards, and features the Ice Warriors. Richards is a celebrated writer and Creative Cosultant to the BBC Books range of Doctor Who books.
The Krynoid returns in An Apple a Day by George Mann, author of the Newbury & Hobbes steampunk mystery series, as well as numerous other novels, short stories and original audiobooks.
Strangers in the Outland by Paul Finch sees the return of the Autons. Paul Finch has previously written for TV crime drama The Bill, and has written two Doctor Who audio dramas for Big Finish - Leviathan and Sentinels of the New Dawn.
And finally, evil mind-parasite the Mara reappears in The Dreaming by Mark Morris. Morris has published sixteen novels, among which are Stitch, The Immaculate, The Secret of Anatomy, Fiddleback, The Deluge and four books in the Doctor Who range.
Pre-order Tales of Trenzalore now from BBC Books »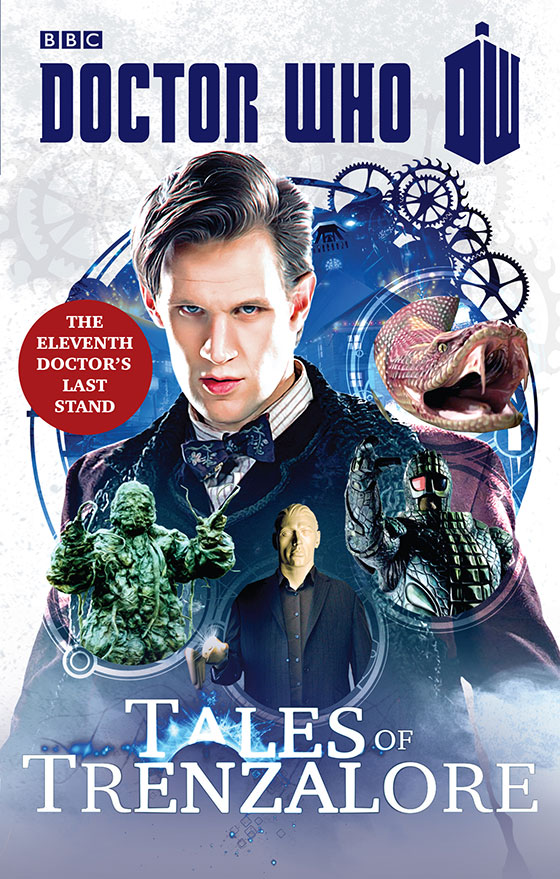 Also, available to download this week from BBC Books is Jenny Colgan's , part of the the exciting new Time Trips range:
The Eleventh Doctor and Clara land on an unknown alien planet. To the Doctor's delight and Clara's astonishment, it really is unknown. It's a planet the Doctor has never seen. It's not on any maps, it's not referenced on any star charts or in the TARDIS data banks. It doesn't even have a name. What could be so terrible that its existence has been erased?