December 16, 2019
Prepare to shout Geronimo! The Blu-ray steelbook of Series Five will be released on Monday 10th February 2020, featuring new and exclusive artwork.
Series Five welcomed the arrival of Matt Smith as the Eleventh Doctor and Karen Gillan as his new friend, Amy Pond.
Series Five is available to pre-order on Amazon now.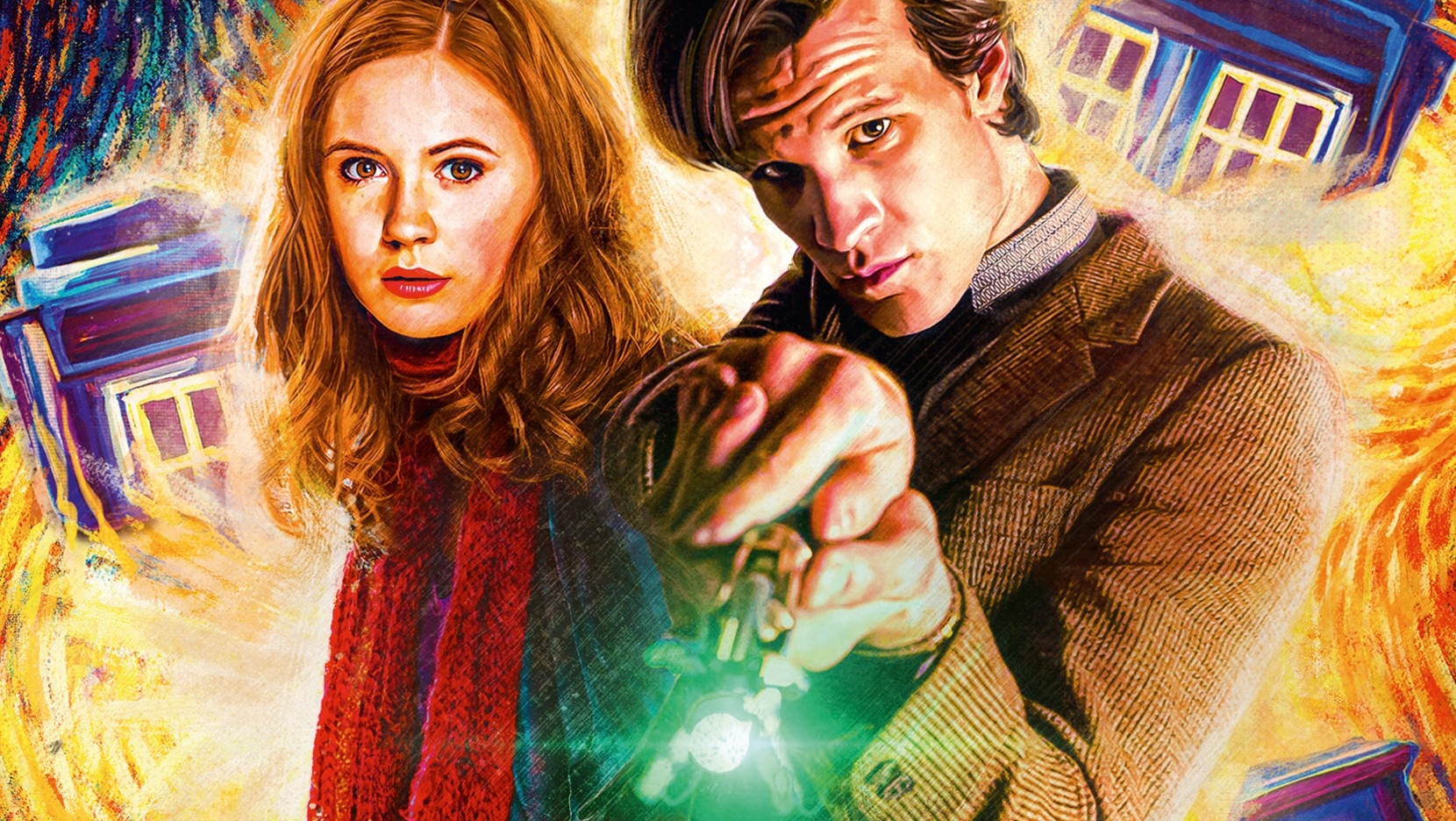 After his explosive regeneration, the Doctor awakes to discover his TARDIS is about to crash. Pulling himself out of the wreckage, he comes face-to-face with Amy Pond and promises to take her on a journey to the stars. Boarding the TARDIS, Amy and the Doctor embark on a series of adventures that will change her life forever.
As well as Matt Smith and Karen Gillan, the series featured Arthur Darvill as Amy's fiancé Rory Williams and guest stars including Olivia Colman, James Corden, Bill Nighy, Tony Curran, Ian McNeice, Annette Crosbie, Helen McCrory, Lucian Msamati, Alex Price, Sophie Okonedo, Nia Roberts, Meera Syal and Nina Wadia.
This limited edition steelbook features bespoke artwork created by illustrator Sophie Cowdrey. Bonus features include two Meanwhile in the TARDIS additional scenes, four The Monster Files, a three-part video diary, thirteen Doctor Who Confidential cut-downs, six in-vision commentaries, out-takes and over twenty teasers and trailers.