October 28, 2020
Meet the Impossible girl and say goodbye to the Ponds! The Blu-ray steelbook of series 7 will be released Monday 14th December, featuring new and exclusive artwork.
Series 7 is the final full series of adventures with Matt Smith as the Eleventh Doctor. This series also said farewell to Amy Pond and Rory Williams, played by Karen Gillan and Arthur Darvill, and introduced Clara Oswald, played by Jenna Coleman.
Series 7 is available to pre-order on Amazon, HMV, Zavvi and Zoom now.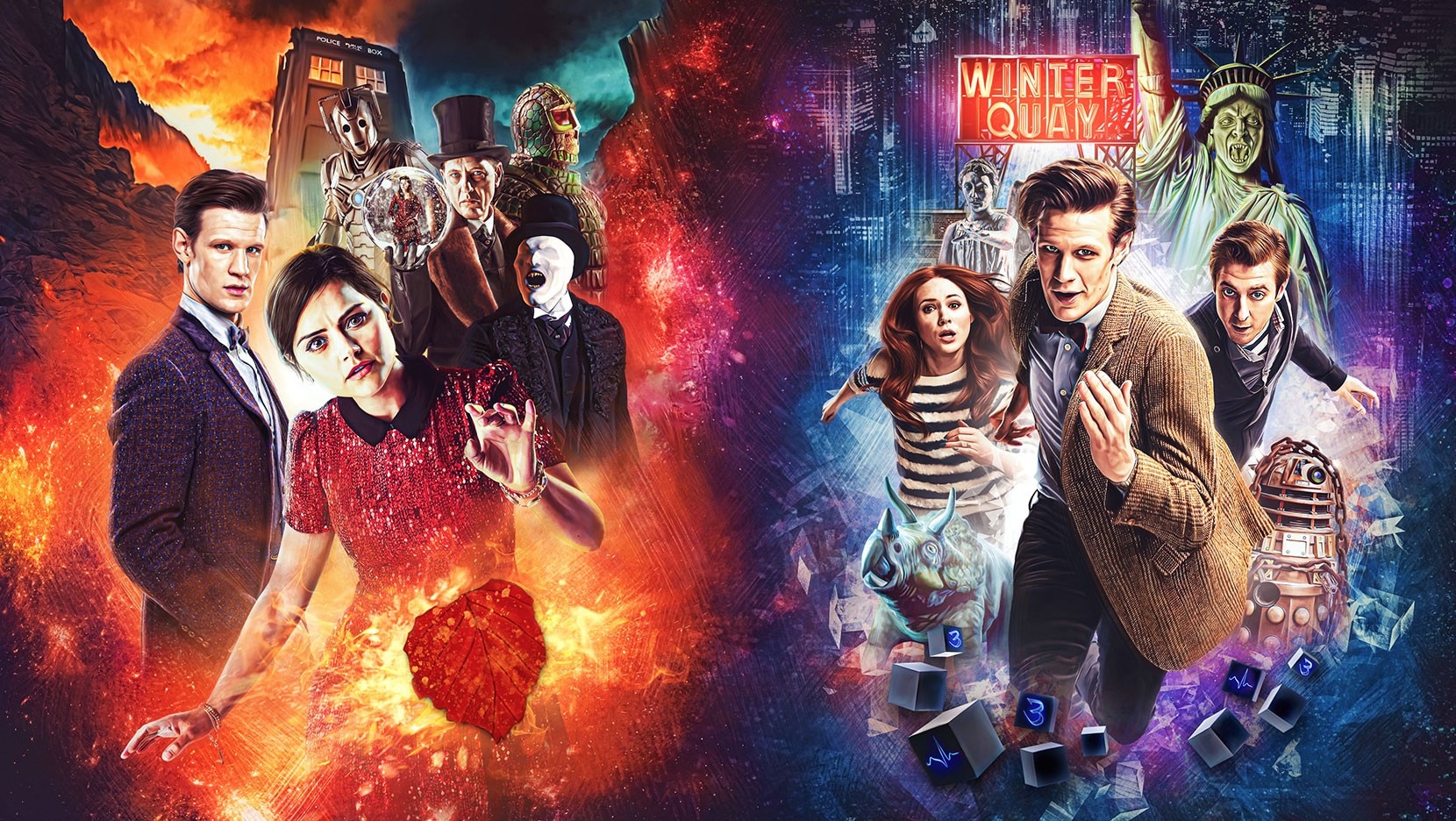 As well as a brand-new companion, this series saw the return of Alex Kingston as River Song, and the Paternoster Gang, made up of Neve McIntosh as Madame Vastra, Catrin Stewart a Jenny Flint and Dan Starkey as the Sontaran Strax. It also has the introduction of Kate Stewart, played by Jemma Redgrave.
There is an illustrious number of guest stars in series 7, including Mark Williams, Rupert Graves, Riann Steele, David Bradley, Adrian Scarborough, Ben Browder, Steven Berkoff, Richard E Grant, Ian McKellen, Celia Imrie, David Warner, Tobias Menzies, Ashley Walters, Mark Oliver, Jahvel Hall, Rachael Stirling, Jason Watkins, Warwick Davis, Tamzin Outhwaite, and the late Sir John Hurt and Dame Diana Rigg.
This limited edition steelbook features bespoke artwork created by illustrator Sophie Cowdrey. Bonus features include six prequels, fifteen behind the scenes featurettes, four commentary tracks, three additional scenes, three documentaries, three pieces of exclusive content, a feature on The Making of the Gunslinger, the additional scene Pond Life and the comic-con panel.