August 06, 2020
The Eighth Doctor and Tenth Doctor star together in a brand-new audio drama, coming later this year as part of the multi-platform story Time Lord Victorious!
This new audio drama features a cast filled with actors familiar to the world of Doctor Who, and will be available to download as well as a limited edition vinyl exclusive to ASDA in the UK.
Doctor Who: Time Lord Victorious - Echoes of Extinction is available to pre-order to download now and will be released on 4th December 2020. The vinyl will be available in UK from selected ASDA stores on 27th November 2020.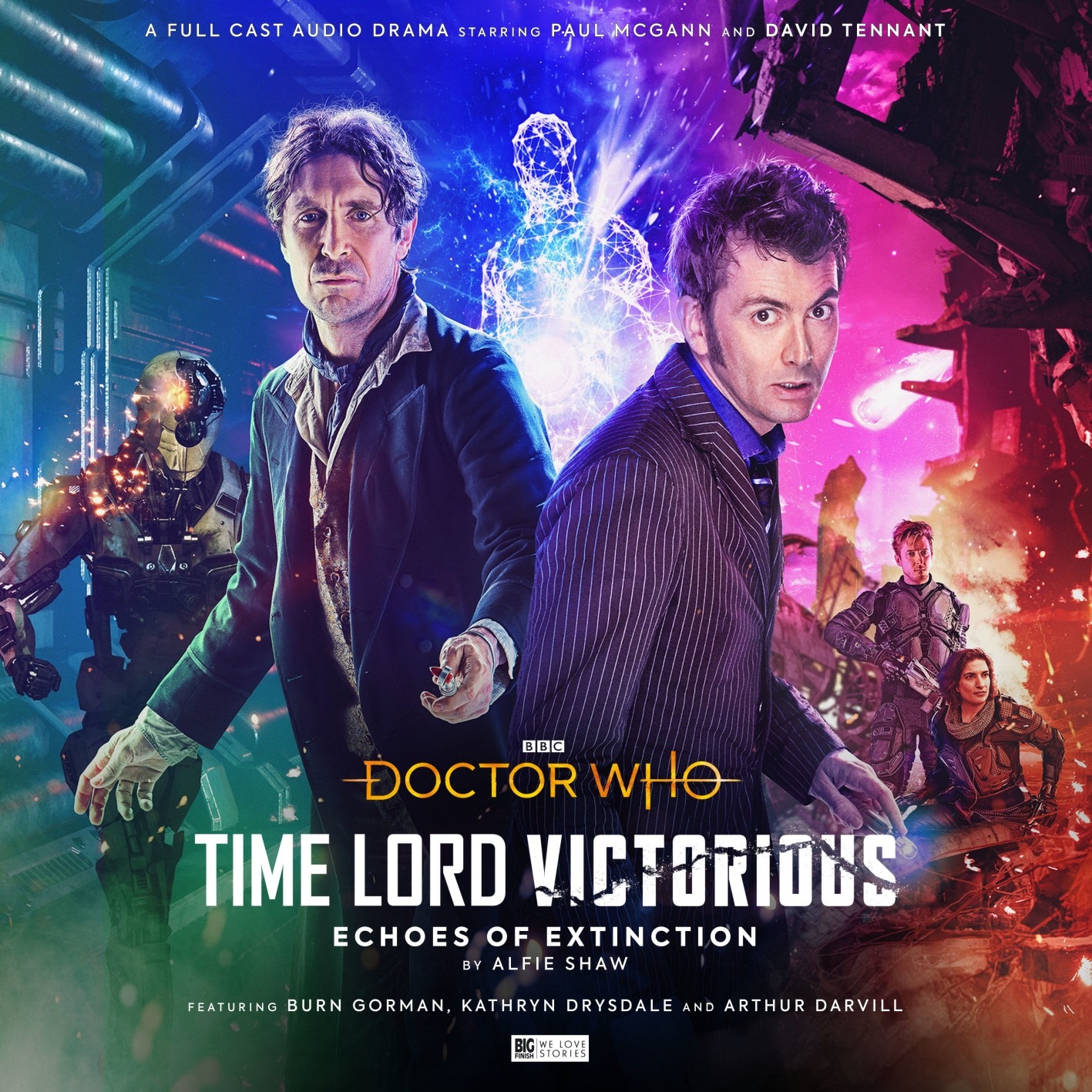 Trapped, a haunted monster waits to consume new victims. It needs help. It needs a doctor. Unfortunately, it also needs to kill whoever it meets. Thrust into immediate danger, and on the back-foot, it will take all of the Doctor's ingenuity to triumph.

Two interlinked adventures. Two Doctors. One foe.
In this story, David Tennant will reprise the Tenth Doctor and Paul McGann will reprise the Eighth Doctor in a unique style of storytelling. Time Lord Victorious - Echoes of Extinction comprises of two separate adventures that listeners can play in any order and form a greater narrative which makes for great listening on download, or on limited edition vinyl.
The stellar supporting cast also includes names which will be very familiar to Doctor Who fans: Arthur Darvill (Rory Williams), Burn Gorman (Owen Harper in Torchwood), Mina Anwar (Gita Chandra in The Sarah Jane Adventures), Kathryn Drysdale (Bliss in Love and Monsters) and Paul Clayton (Mr Bartle in Planet of the Ood).
The double-A side vinyl release, coming to selected UK ASDA stores later this year, will feature a different incarnation of the Doctor on each side and will be released on split red and blue vinyl.