November 04, 2019
The Edge of Time will launch in more than 100 arcade locations across the globe on the 23rd November 2019.
All fans and VR enthusiasts can step into the Doctor Who universe with a new 20-minute arcade version of The Edge of Time on the 23rd November 2019.
Arcades are located across the UK, rest of Europe, Asia and North and Latin America. A full list of participating outlets can be viewed here.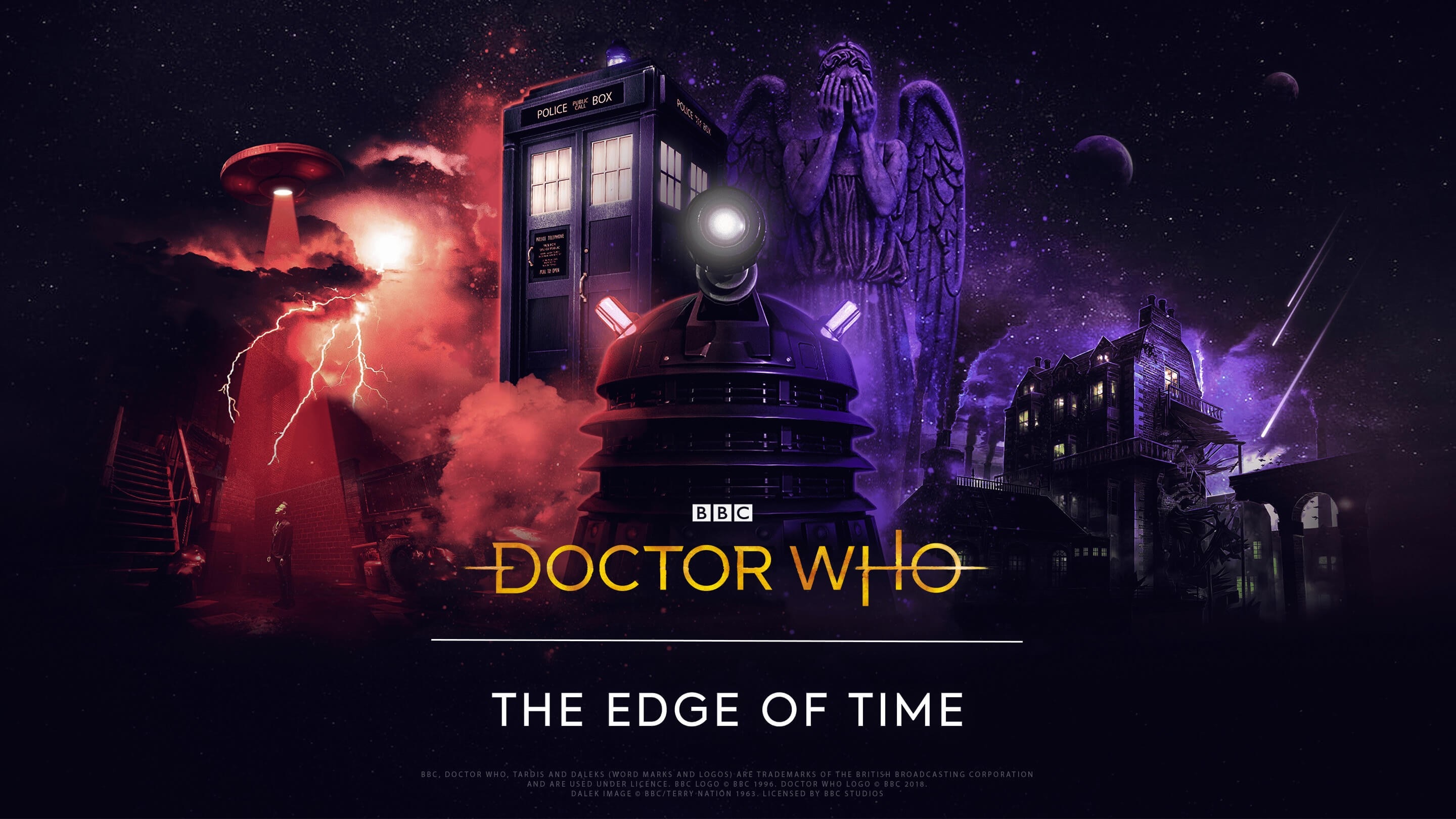 Developers of the recently launched feature-length VR game Doctor Who: The Edge of Time are creating a version of the game specifically for arcades. This will give all fans and VR enthusiasts the opportunity to visit breath-taking worlds and come face to face with classic Doctor Who monsters.
Through the development process and following a hugely successful launch, Maze Theory, BBC Studios and PlayStack have been inundated with requests from excited fans and VR lovers, who don't yet have headsets but are desperate to experience the world-famous Doctor Who universe in virtual reality.
To answer their plea, they have created a high-octane 20-minute version of Doctor Who: The Edge of Time which will launch on Doctor Who Day (23rd November 2019), featuring three modified levels from the game to give players a mind-blowing 20-minute experience. Players can travel through the iconic Doctor Who title sequence and time vortex, explore the TARDIS, come face-to-face with Weeping Angels and pilot a Dalek - a dream come true for fans!
Maze Theory CEO, Ian Hambleton, says:
"As we've been making the feature-length game, we have engaged with fans who are desperate to try it out. Our aim is to make it possible for anyone, including those that don't have VR, to step inside the show, collude with the Doctor and experience first-hand what it's like to pilot the TARDIS and come face-to-face with the show's terrifying monsters and aliens. We firmly believe VR is the future of entertainment as it offers unparalleled opportunities for people to immerse themselves in incredible adventures. It's truly mind-blowing – if a little terrifying in parts!"
Global Head of Games & Interactive at BBC Studios, Bradley Crooks, says:
"We're excited that from 23rd November, Doctor Who Day, fans will be able to enjoy an arcade version of 'The Edge of Time' in VR arcades around the world. Whilst the full game will be widely available for those with VR headsets the arcade version will let anyone try the experience."
The full feature-length VR videogame Doctor Who: The Edge of Time will launch on November 12th 2019. You can watch the trailer here:
A physical copy of Doctor Who: The Edge Of Time is available now on Playstation VR here