November 04, 2017
Georgia Tennant (née Moffett) returns to the world of Doctor Who as the title role in Jenny: The Doctor's Daughter, four new adventures from Big Finish available from June 2018.
The character of Jenny originally featured in the 2008 television episode, The Doctor's Daughter, also starring David Tennant as the Tenth Doctor, Catherine Tate as Donna Noble and Freema Agyeman as Martha Jones.
Joining Georgia Tennant will be her own companion: Sean Biggerstaff (Oliver Wood in the Harry Potter film series) plays Noah and follows Jenny in her adventures through time and space. Georgia says:
"I'm so thrilled to be joining forces with Big Finish to bring Jenny back. As we head into the 21st century, FINALLY a female Time Lord in charge of her own spaceship... oh wait!"
These new adventures will find out what exactly what happened after Jenny came back to life, after a "fatal" shooting at the end of The Doctor's Daughter (picured below) and where she ran off to amongst the stars.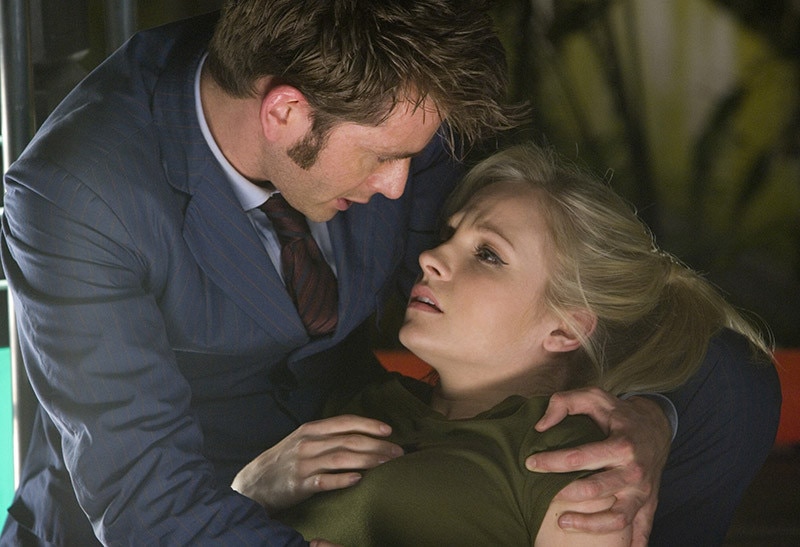 Georgia, also associate producer of these adventures, has been instrumental in continuing the legacy of the character in the Doctor Who universe. Marred to David Tennant and daughter of Peter Davison – both former incarnations of the Doctor – the rebellious Time Lord spirit certainly runs in the family!
These four new adventures come from regular Big Finish writers Matt Fitton and John Dorney, and are joined by Christian Brassington from BBC One's Poldark, and Adrian Poynton, writer of BBC Three's White Van Man. Available as a box set, the stories consist of:
Stolen Goods by Matt Fitton
Prisoner of the Ood by John Dorney
Neon Reign by Christian Brassington
Zero Space by Adrian Poynton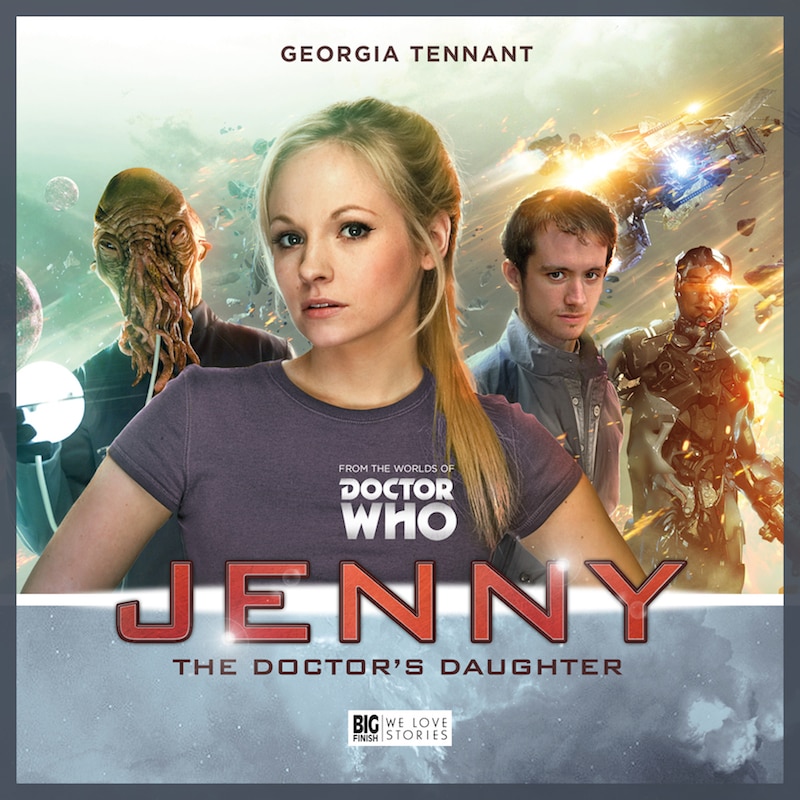 Jenny: The Doctor's Daughter is available for pre-order now on CD and download. The titles will be released on the Big Finish website from June 2018.