April 06, 2021
This year for Record Store Day 2021, vinyl fans will be able to get Dalek Terror, an exclusive vinyl compilation of stories from Terry Nation's Dalek Annuals.
Four stories of galactic terror and global invasion will be pressed on stunning 2 x 140g 'Extermination Splatter' vinyl & presented in a gatefold sleeve with retro-style illustrations.
Prepare for some Dalek Terror, the vinyl, available on Record Store Day, 12th June & 17th July 2021.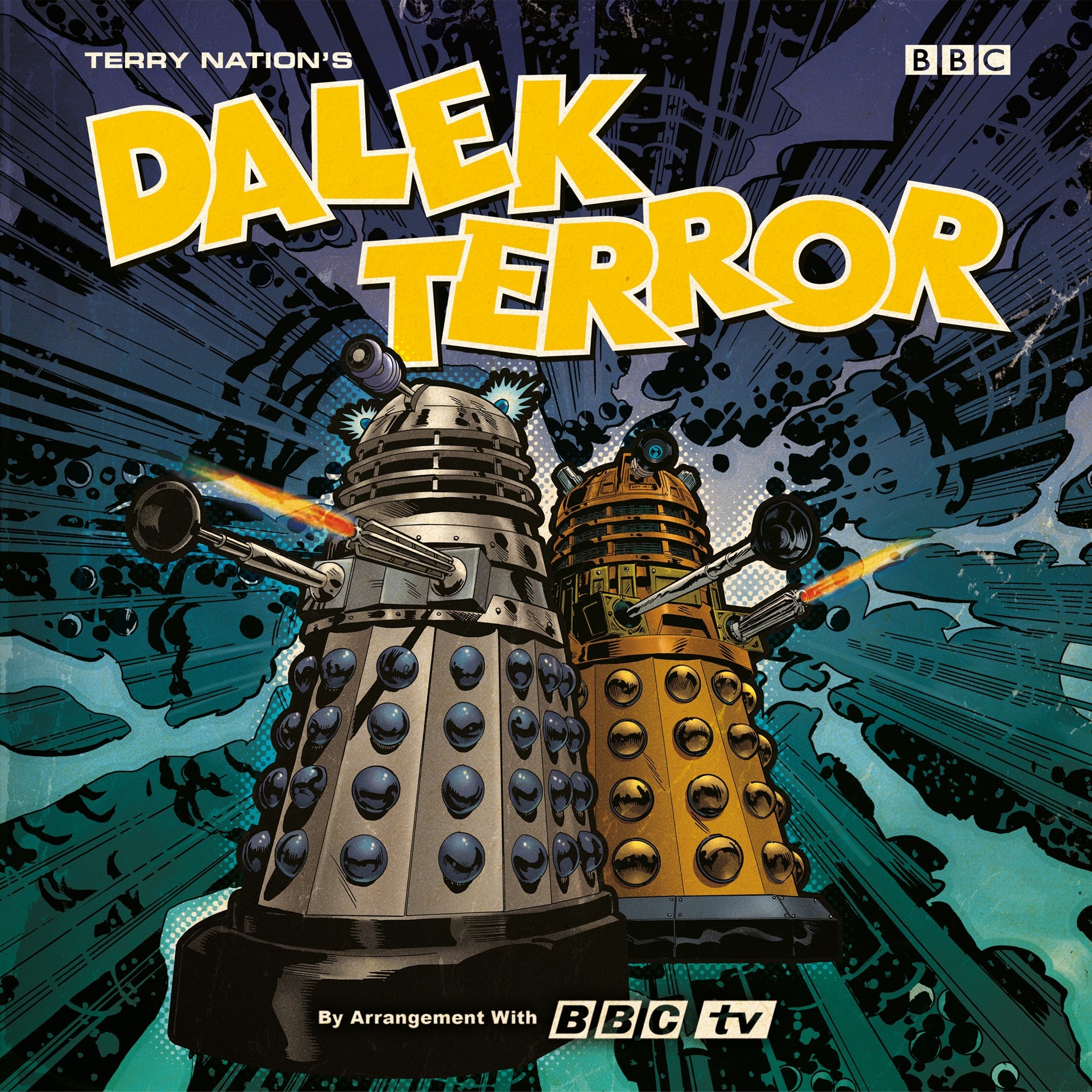 These four stories are read by Nicholas Briggs (the voice of the Daleks), Louise Jameson (Leela) and Matthew Waterhouse (Adric) plus, the 'man of many voices' Jon Culshaw.
Side A Terror Task Force
Side B Exterminate! Exterminate! Exterminate!
Side C Blockade
Side D Nightmare
The vinyl includes bonus briefings on Dalek Genius, Mark 7 Humanoid Robot, Anatomy of a Dalek and Earth-Skaro Timescale.
Record Store Day is the one day of the year when over 200 independent record shops all across the UK come together to celebrate their unique culture. Special vinyl releases are made exclusively for the day and many shops and cities host artist performances and events to mark the occasion.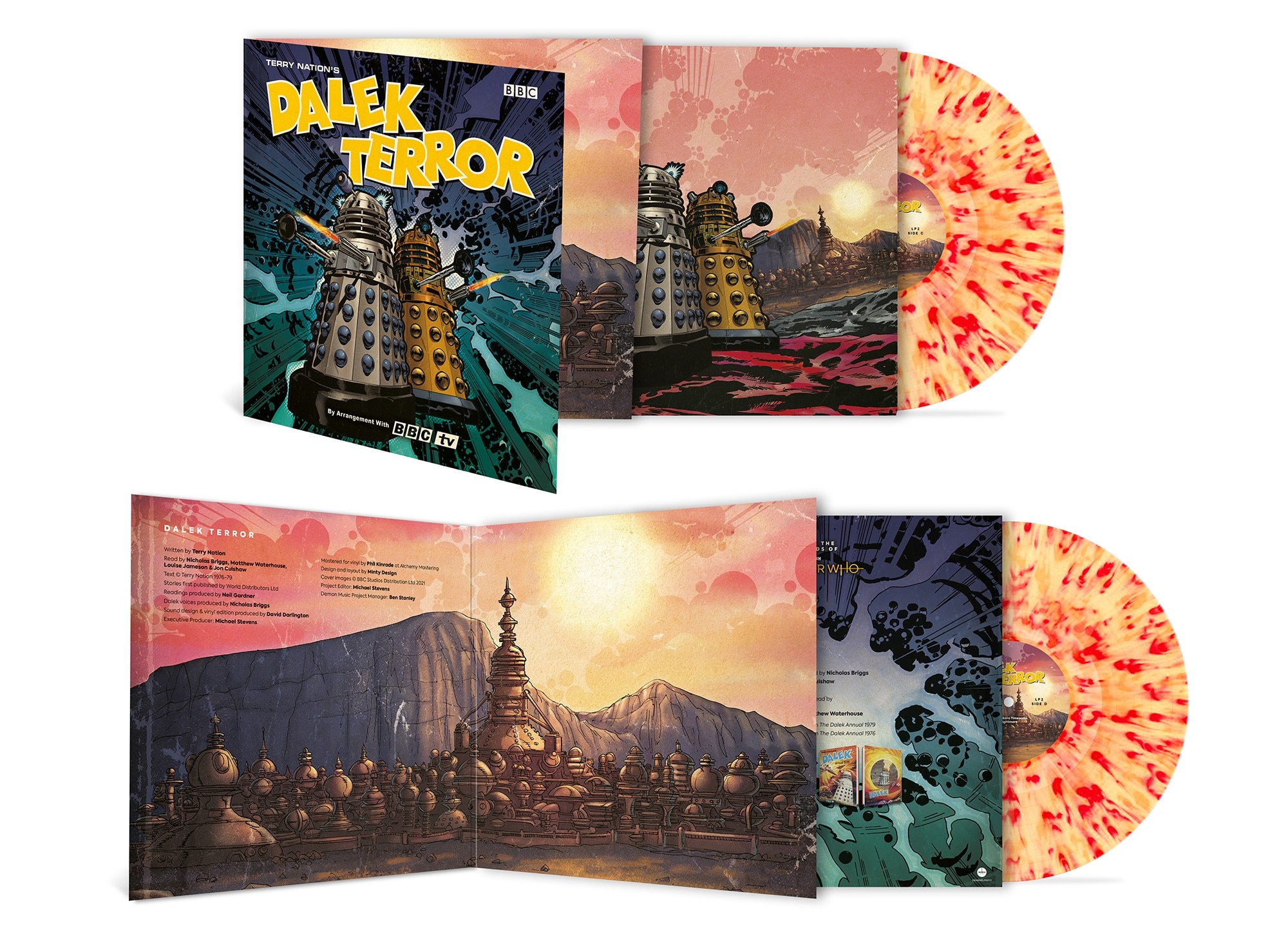 Get ready to grab your copy of Dalek Terror on Record Store Day, 12th June & 17th July 2021. Visit the Record Store Day website for more information.