July 27, 2022
The cover art and special features of the animated version of the missing Doctor Who adventure, releasing on DVD, Blu-Ray and Steelbook on 5th September 2022, have been revealed.
DOCTOR WHO: THE ABOMINABLE SNOWMEN is available to order from Amazon, Rarewaves, HMV and Zavvi in the UK, on Amazon in the US and Canada and from JB, Amazon and Sanity in Australia.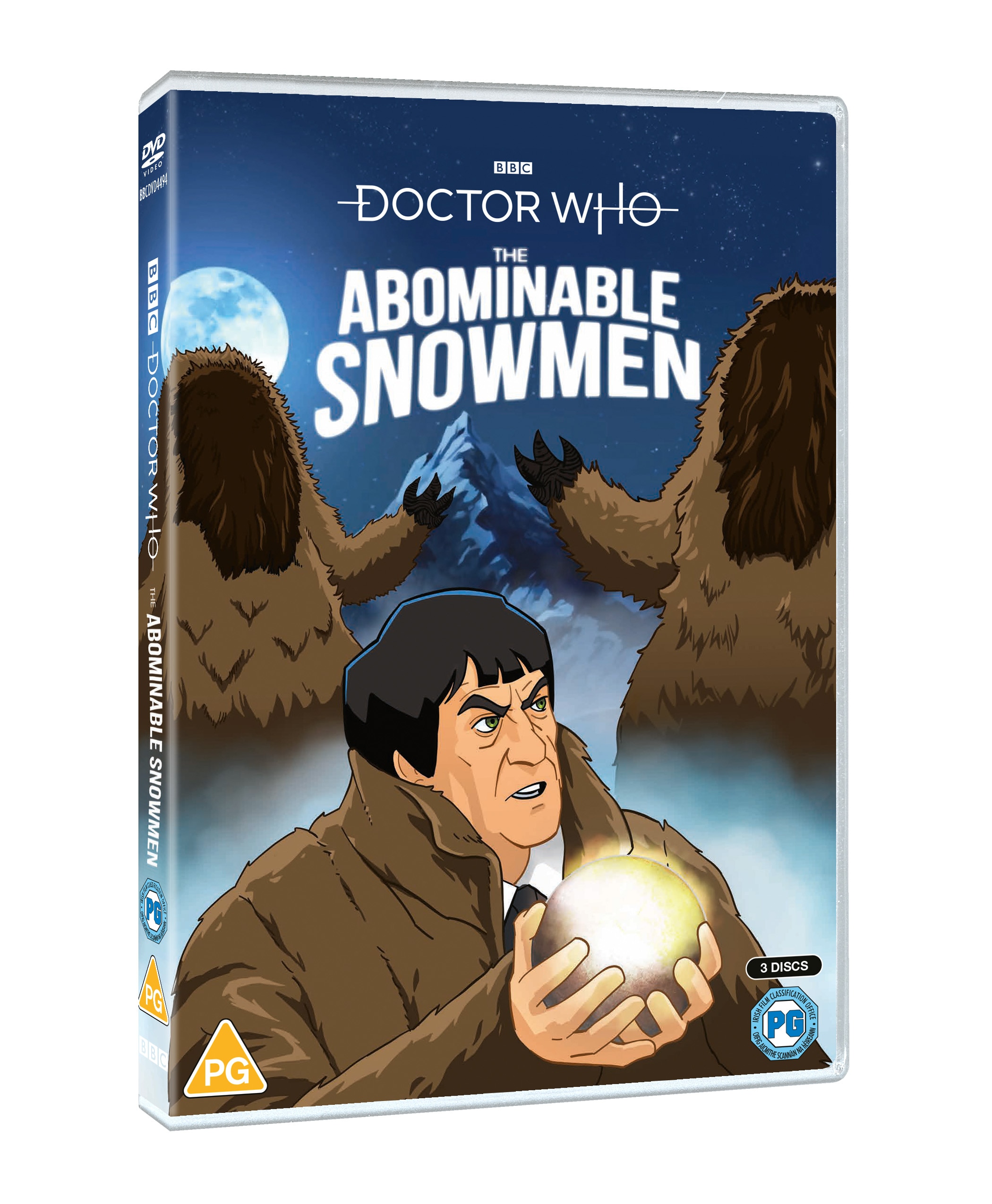 Most of the original 1967 master recordings of the six-part adventure 'The Abominable Snowmen' were lost soon after the programme's original transmission. However, audio-only recordings of all the episodes have survived and have been used here to create six brand new fully animated presentations of this lost classic, as well as the one surviving segment, Episode Two.