August 02, 2016
The Doctor Who audio book collection continues with an impressive Tenth Doctor boxset, featuring the voices of David Tennant (who played The Tenth Doctor) and Catherine Tate (companion Donna Noble), and a journey back in time to the Second Doctor era.
Both these titles are available now.
The Tenth Doctor Adventures is a 13 CD box set comprising of 7 exclusive Tenth Doctor audio stories, with a mouth-watering running time of 13 hours (approx).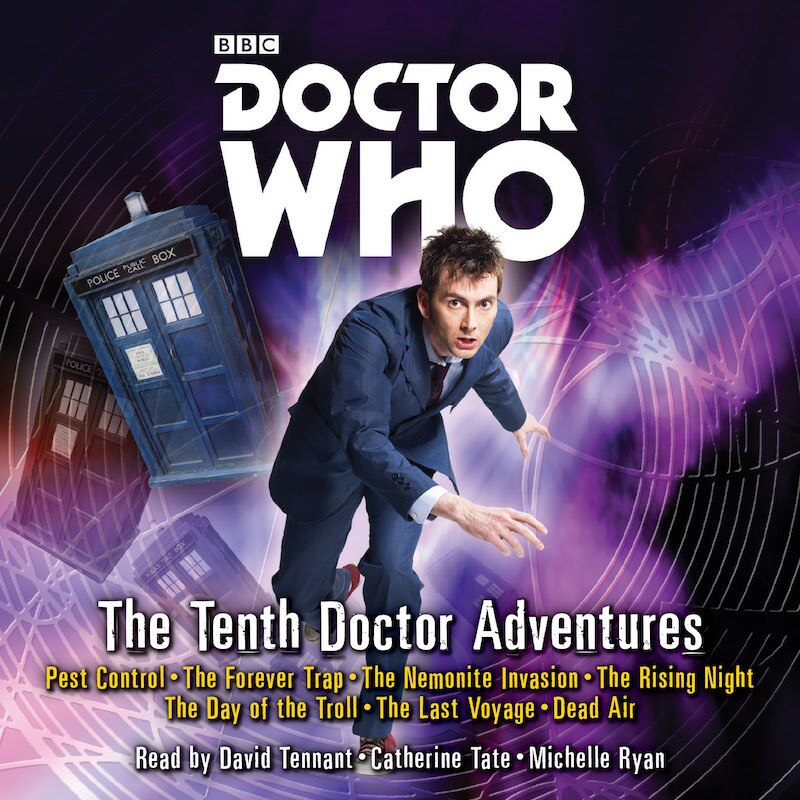 The readers are: David Tennant, Catherine Tate and Michelle Ryan (Lady Christina in the TV ep, Planet of the Dead).
Stories included are:
Pest Control by Peter Anghelides. Read by David Tennant.
The Forever Trap by Dan Abnett. Read by Catherine Tate.
The Nemonite Invasion by David Roden. Read by Catherine Tate.
The Rising Night by Scott Handcock. Read by Michelle Ryan.
The Day of the Troll by Simon Messingham. Read by David Tennant.
The Last Voyage by Dan Abnett. Read by David Tennant.
Dead Air by James Goss. Read by David Tennant. This title was named "Audiobook of the Year 2010" by The Audiobook Store.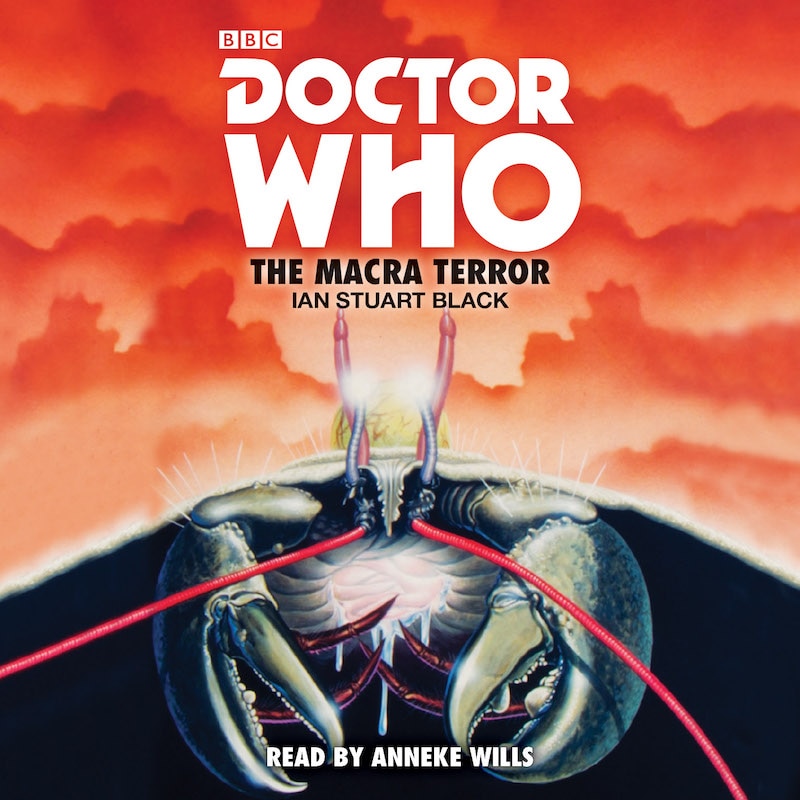 The Macra Terror is an unabridged reading of this novelisation of the classic 1967 TV adventure of the same name featuring the Second Doctor, as played by Patrick Troughton.
The paperback was first published by Target Books in 1987, and was written by Ian Stuart Black - this audiobook is read by actress Anneke Wills, who played companion Polly. Check out the synopsis below:
"In the far future a group of humans is living an idyllic existence on a distant planet. Their colony is run like a gigantic holiday camp, and nothing seems to trouble their carefree existence. When one of them claims that the colony is being invaded by hideous monsters, no-one takes him seriously. But the Doctor's suspicions are immediately aroused. What is the terrible menace that lurks at the heart of this apparent paradise? Why are the colonists unaware of the danger that lies before their very eyes? And what is the Macra Terror?"
Fans will remember the Macra returned to television in the 2007 episode Gridlock, featuring the Tenth Doctor and Martha Jones. The Macra Terror audiobook is available on 3 CDs with a running time of just over 3 hours.
Both these titles are available now.