March 02, 2020
Tickets go on sale today for A Dalek Awakens, a Doctor Who live escape game playable at Escape Hunt venues across the UK. Take on a live Dalek before time runs out and you are exterminated!
Tickets for Doctor Who: A Dalek Awakens are on sale now here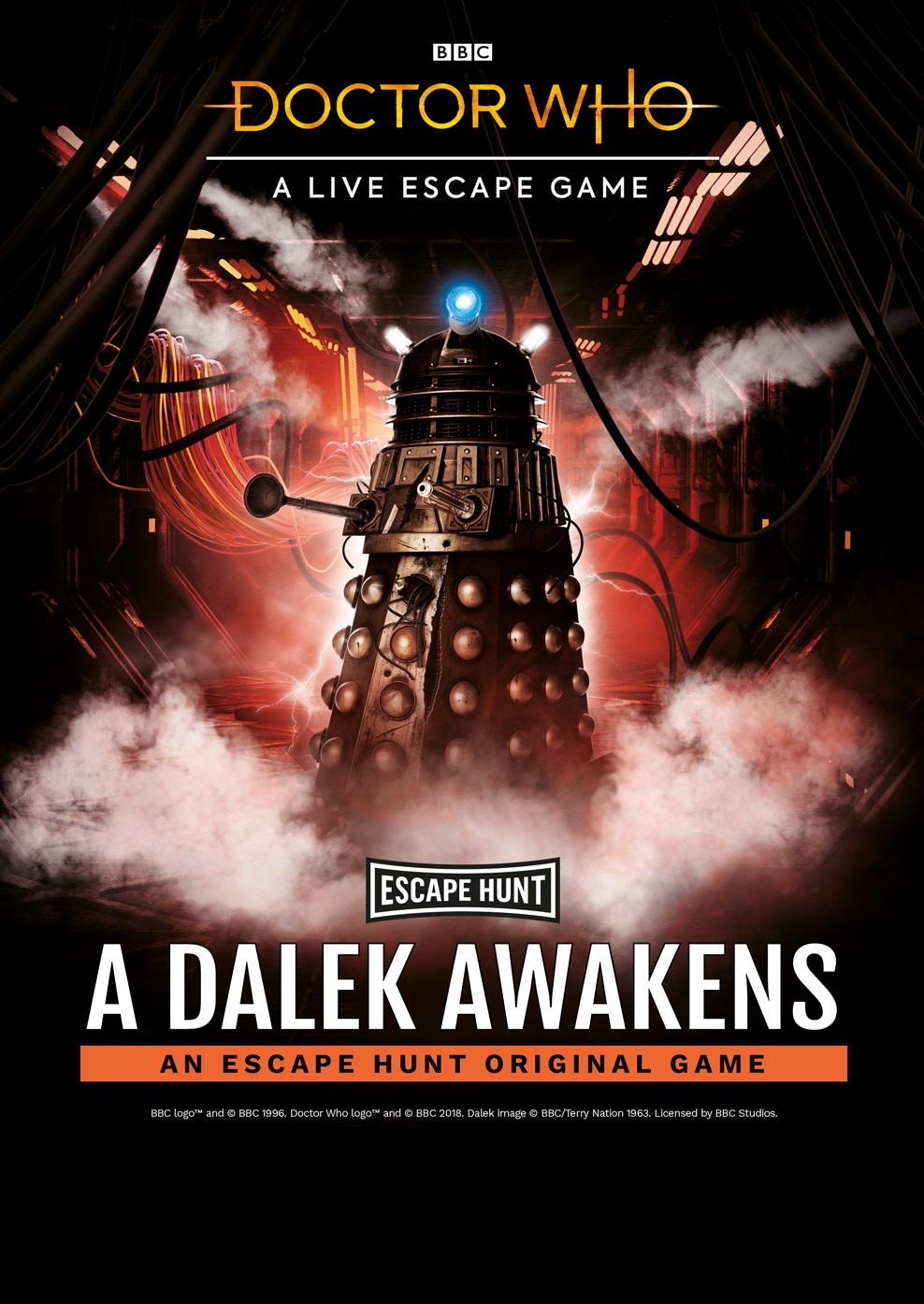 Players will step on board a doomed spaceship, invaded by the fearsome Dalek. This age-old enemy has tapped into the ship's power system and is preparing for a path of ruthless extermination. The only way for teams to stop the Dalek is to shut down the ship's power.
But by shutting down the power, players will also shut down the ship's life support system, risking the lives of all 10,000 passengers and crew on board.
Teams of up to six are given 60 minutes to solve the puzzles, resolve this impossible situation and prevent catastrophe before the time runs out and extermination is guaranteed for all.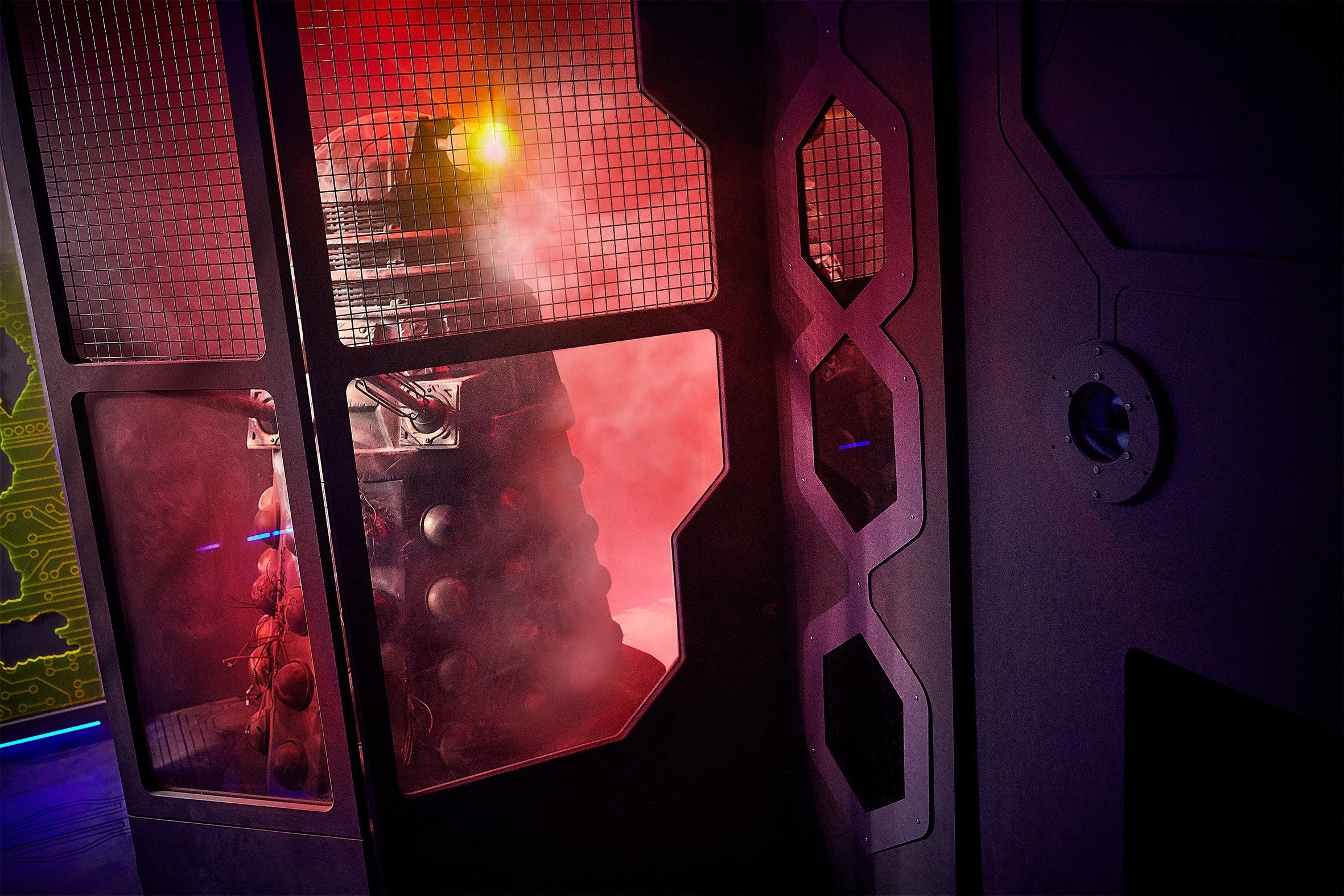 From today, fans can battle through space and time to book tickets for the immersive adventure, which will be arriving at Escape Hunt locations on the following dates:
Reading – 9th March 2020
Birmingham – 11th March 2020
Norwich – TBC
Basingstoke - TBC
Also, you can take on the Cybermen in Escape Hunt's other Doctor Who themed room, Worlds Collide. There are escape rooms available all over the country now to play, why not take on the Cybermen and the Daleks in one jam-packed day?
Tickets for Doctor Who: A Dalek Awakens are on sale now here