December 05, 2018
UK users of the music streaming app Spotify can explore a world of bygone beats with playlists filled with hits from a chosen year.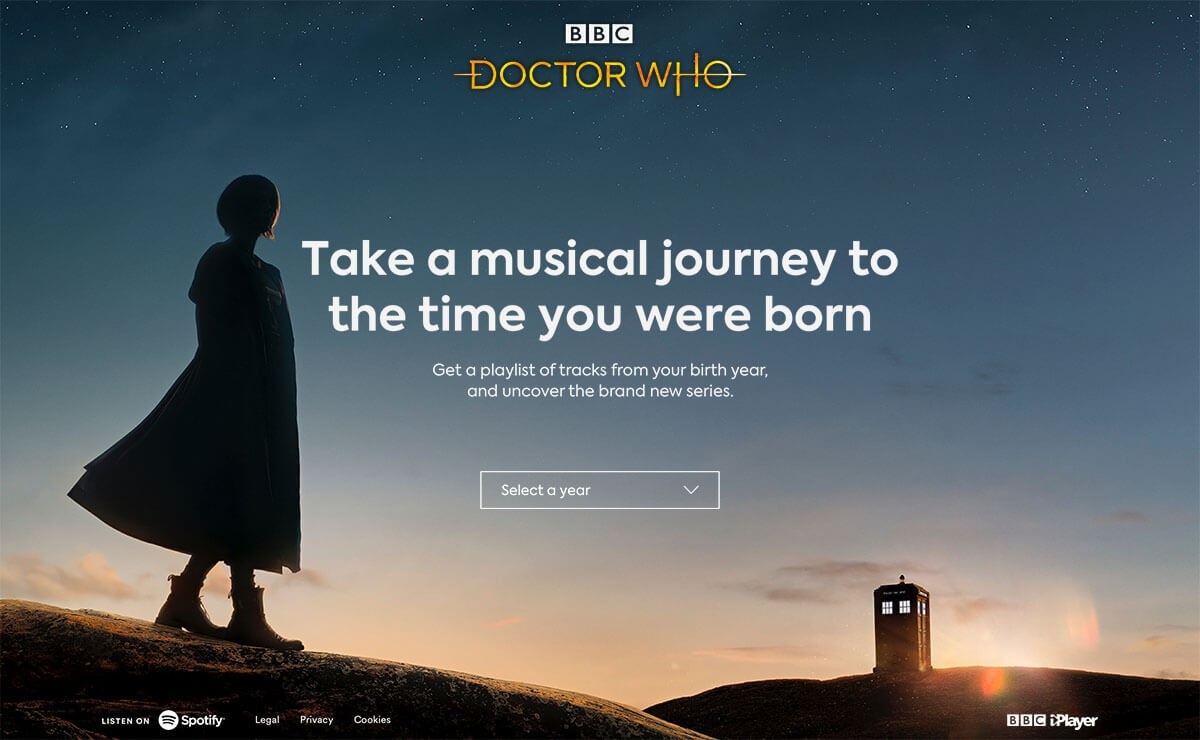 Spotify will take you as far back as 1963 to celebrate 55 years of Doctor Who and great music! All you have to do is select a year to generate a playlist, such as your birth year.
The feature is available now and can be accessed here.