February 06, 2017
In the latest issue of Doctor Who Magazine - issue 509, out tomorrow - Steven Moffat faces the usual questioning from fans in the regular Ask Steven Moffat feature.
SPECIAL OFFER: Half-price Doctor Who Magazine subscription — click here
One Whovian queries, "Do you feel that River Song's story is done?" The Doctor Who showrunner replied:
"Well, yes, that does seem like the end to me. Except, of course, it isn't, and can't be. There's always the chance that River will show up again, at some other point in her timeline, with a stolen camel, seven more husbands, and a nuclear submarine.
 Big Finish isn't done with her, I believe, and any reason to get Alex Kingston back in action is a good one.
But for me, I think, I'm done. Back when I thought I might be leaving at the end of 2015, I specifically planned the Darillium scene as my goodbye – bringing everything full circle, to the moment (in Forest of the Dead) just before I took over."
River Song, played by actress Alex Kingston, first appeared in 2008 episode, Silence in the Library and was last seen in 2015's The Husbands of River Song. Read more about River Song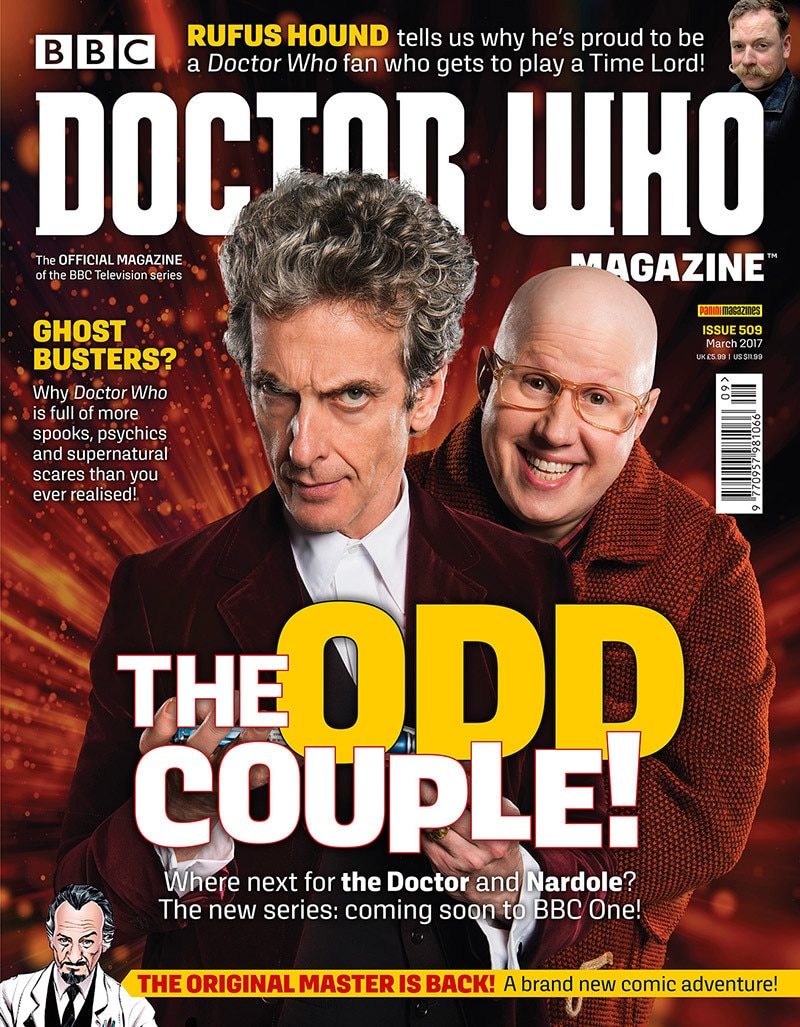 Doctor Who Magazine 509 is out Feb 9, 2017 - get a half-price subscription here