May 24, 2016
The latest issue of Doctor Who Magazine - issue. No 500, out May 26, 2016 - has been chatting with Doctor Who's Steven Moffat about the new companion Bill, as played by actress Pearl Mackie.
Specifically, the showrunner has revealed details about the audition process, Bill's snazzy outfit and when we'll be meeting the new companion again.
First up though, when's she from? The writer told DWM:
"She's from now, yeah. I know there are rumours about her being from the 1980s, but she isn't. She's just wearing what young people are wearing now.
I know that, because Pearl chose her outfit herself."
Steven also tells DWM that the first meeting between the Twelfth Doctor and Bill will be "really quite different", the Scotsman states:
"How we first encounter her, and how we first encounter the Doctor next year, is very unusual for us.
We'll introduce her in the first episode of 2017, and she'll run throughout that series."
So that means Bill will not be in this year's Doctor Who Christmas special in which Moffat promises a "guest companion" like River Song in 2015's The Husbands of River Song.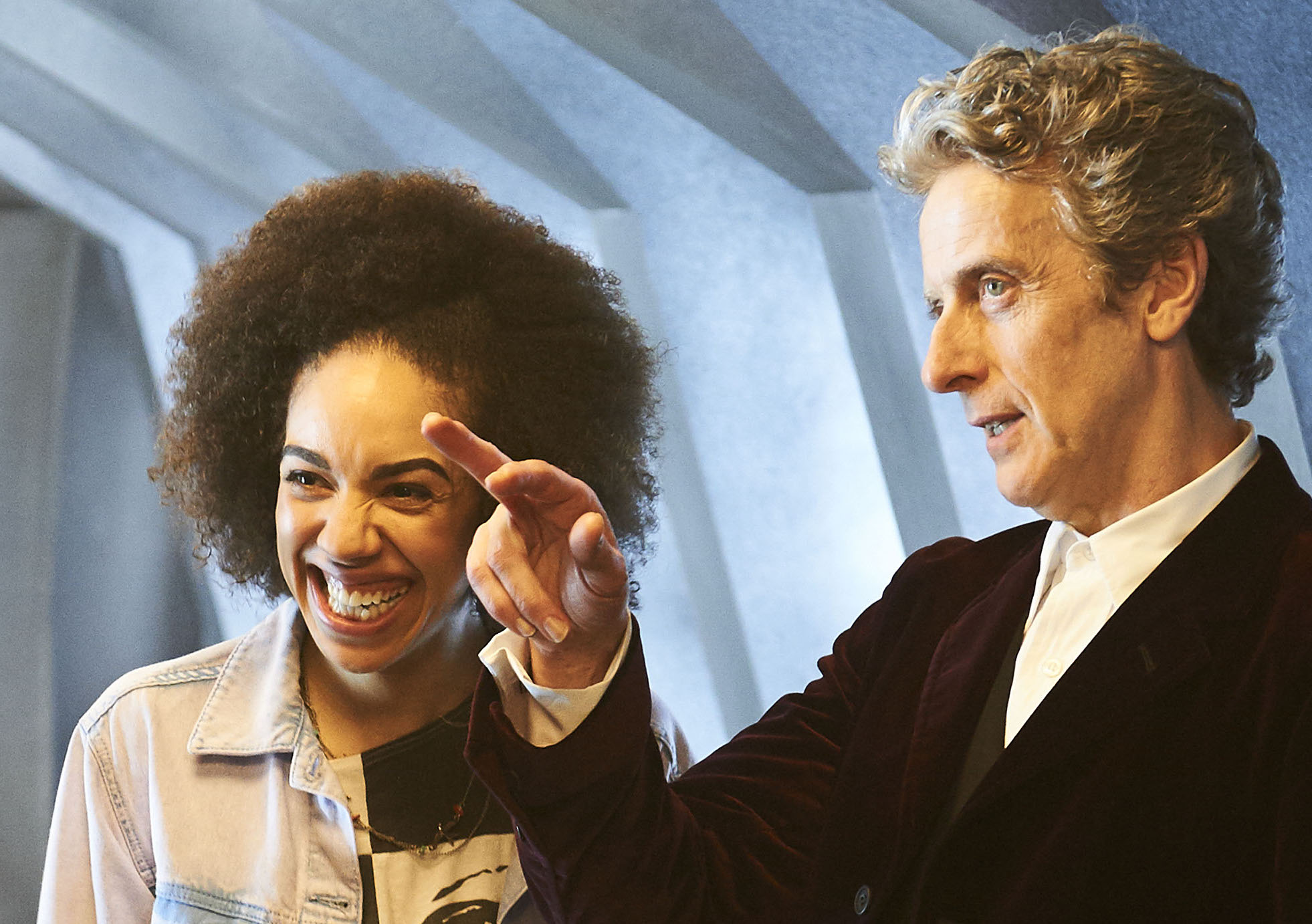 But how did the new companion come about her unusual name? Steven remembers he's known a few female Bills in his time (one being a Belinda) and suggests what it's short for with regards to the new companion:
"Billie, I'm thinking. Unless I change my mind."
Of course, Who fans will know that Rose Tyler, the first companion of the post-2005 era, was played by an actress with that name - Billie Piper.
And finally, the outgoing Doctor Who boss hints at what we can expect from our new friend from the future, Steven told DWM:
"Bill is someone who asks the questions that nobody has asked for 53 years.
… irreverence and cheek to ask all the questions you're not supposed to ask on Doctor Who. 'How different is it having two hearts? Is one a back-up? Do you have very, very high blood pressure?'"
The rest of the interview includes some fascinating insight into the audition process for the new companion, Steven's annus horribilis, his handover to new new Doctor Who boss, Chris Chibnall, his love for classic story Nightmare Of Eden, and, wait for it, SPOILERS! It's an interview you CANNOT miss! Full details here.
Doctor Who Magazine Issue 500, available from May 26, 2016. Subscribe now and get this issue FREE!