December 11, 2017
Doctor Who Magazine issue 520 (out Dec 14) features an in-depth and exclusive interview with outgoing showrunner Steven Moffat.
Steven, who leaves his post as Doctor Who boss this month, chatted with DWM about his very last story, the 2017 Christmas Special, Twice Upon A Time. This was also be the final outing for Peter Capaldi as the Twelfth Doctor and will see the debut of the Thirteenth Doctor, Jodie Whittaker.
From Doctor Who Magazine 520:
"I must be honest, everyone's watching for the last minute," chuckles Steven, "and people are going to absolutely love Jodie. Then they'll notice that, at the same time, they miss Peter, but it's not like it'll be a grieving process. Or rather, with a new Doctor, it's always grieving and falling in love simultaneously."
Discussing the handover to his successor Chris Chibnall, whose first series in charge airs in 2018, Moffat admits the process was emotional:
"It's an odd feeling. It's just weird. You suddenly realise that the new guy, the new showrunner, has to come barreling through the door and take over. It's a slightly bewildering feeling. But it's an amazing process."
Although Steven wasn't on set for filming on Jodie's first scene as the Thirteenth Doctor, he has seen the finished product. He told DWM:
"It's slightly strange and very, very good. Jodie put a smile on my face immediately. She was funny from the off. I thought that was great."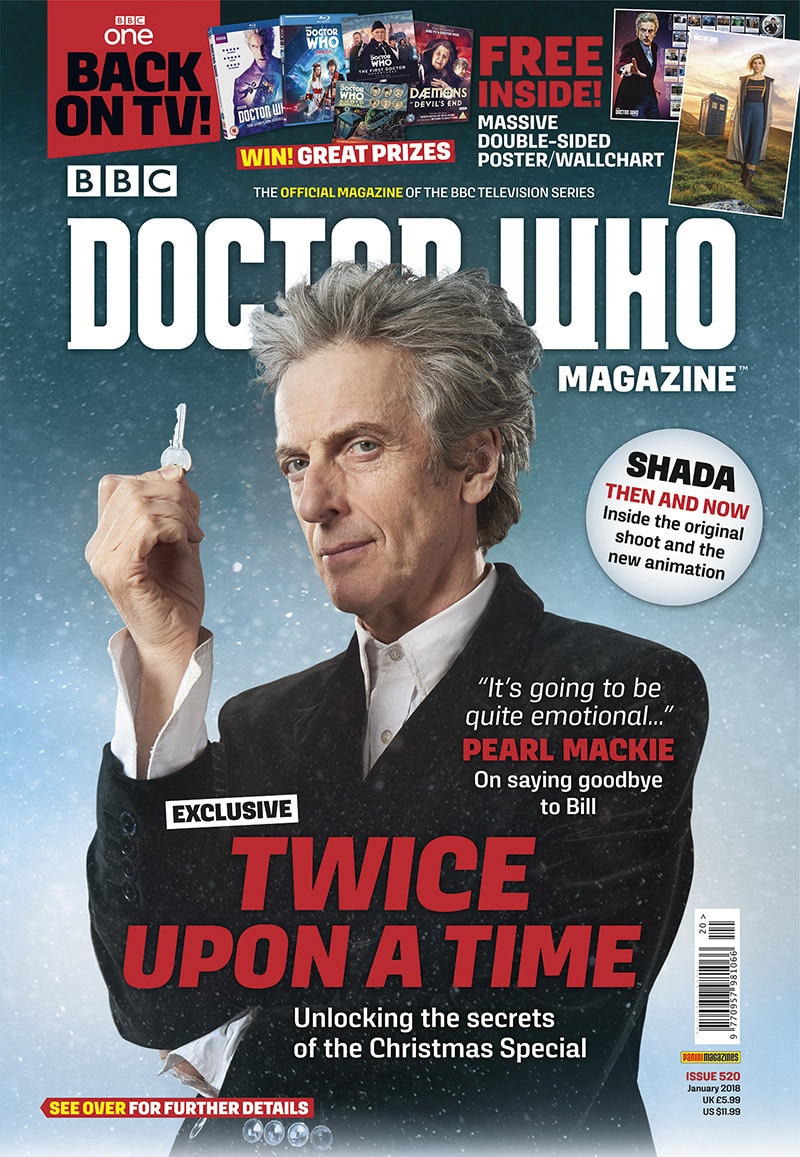 You can read the full interview with Steven Moffat and Bill actress Pearl Mackie in the latest edition of Doctor Who Magazine along with a Christmas Special preview and much, much more.
Doctor Who Magazine 520 is on sale from Dec 14, 2017.