July 29, 2017
Steven Moffat has been chatting exclusively to the latest edition of Doctor Who Magazine – issue 515, out now – about his time as showrunner on Doctor Who.
EXCLUSIVE OFFER: Save 46% On Digital DWM Subscription
When asked about the possibility of killing off companion Bill in the recent Series 10 finale, Steven stated that it would have been "wrong" for Doctor Who; he states:
"It's wrong! I'm not even that crazy about it when they did it with Adric [in 1982's Earthshock]. I don't think that's the story. I'm sorry, it's a children's programme.
And explicitly, the companions are like Doctor Who's children. Or his grandchildren. They're in his care, and lovely old Doctor Who is opening the TARDIS doors and saying, 'I will always look after you.' Get it right – that's the story.
It's not the mean-spirited kind of story where you've proved the 'grittiness' of real life. It's not real life – it's Doctor Who."
Steven adds:
"Well, obviously, there is a lot of death and screaming people, for an optimistic show. But there's a joyousness at its heart.
And although you get into trouble for saying this, at its heart it is a children's programme. It has a very special relationship with them, and you can't spoil their story like that. I would never have done it."
Bill Potts was subjected to Cyber conversion in World Enough And Time after a blast left her almost dead. The character will return for the Christmas Special, Twice Upon A Time. Steven comments on any possible future return for Bill:
"I actually tried to find ways to give everybody closure, but simultaneously park them somewhere. You want something that feels like an end. That's right and proper.
Love triumphs over all. As it always must, whatever any fool says.
But there's enough in there that if anyone wanted to pick her up again and use her again, then it can be done."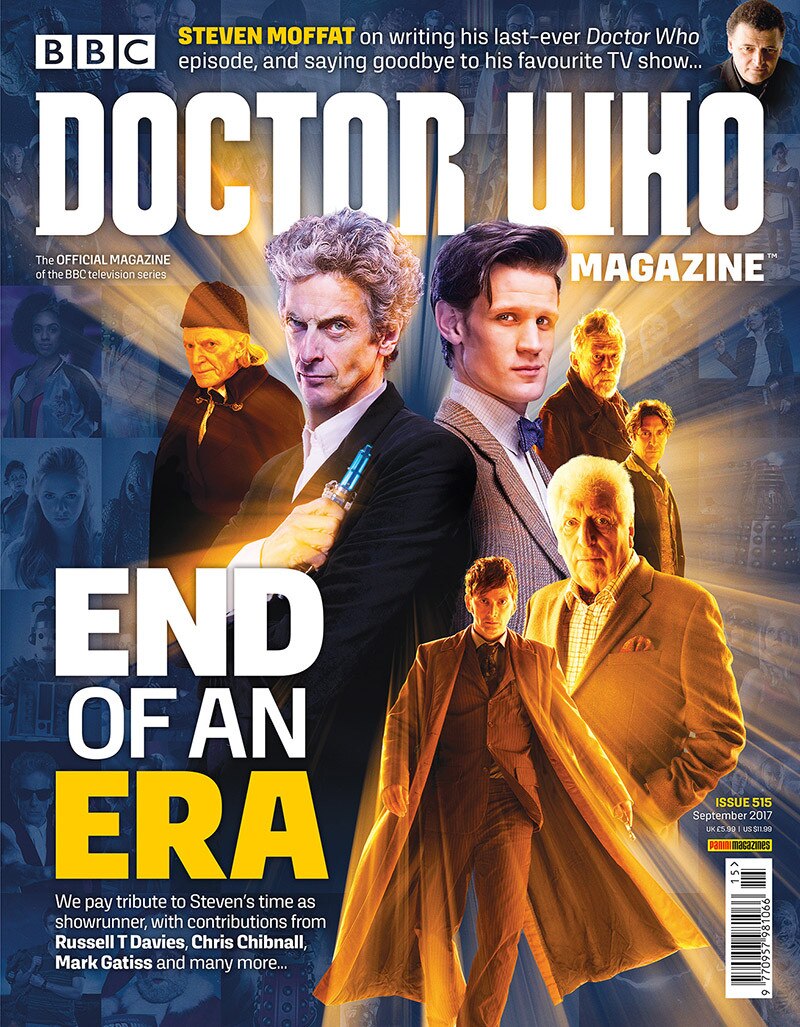 You can read the full in-depth interview with Steven in Doctor Who Magazine 515 – full details here.