December 09, 2019
Coming late 2020, an Immersive Doctor Who show will run in London. Experience a Doctor Who story of your very own!
Doctor Who: Time Fracture - An Immersive Adventure allows you to be the hero, as the fate of the Earth hangs by a thread.
You can purchase Gallifreyan Coin tokens for this ground-breaking immersive adventure now here.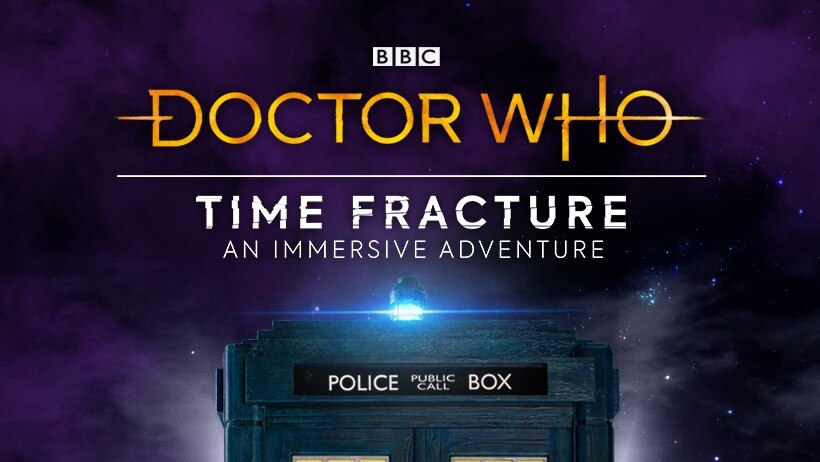 BBC Studios and Immersive Everywhere have announced Doctor Who: Time Fracture - An Immersive Adventure. From the team behind The Great Gatsby, the UK's longest running immersive show, this new immersive adventure featuring creations and characters from the world of Doctor Who will premiere in late 2020 at a London location to be announced.
This ground-breaking immersive adventure puts you at the heart of the story, plunged into a journey across space and time. Featuring amazingly realised worlds - the universe as we know it is at stake. Audiences will discover a great challenge lies ahead and that it's time to be a hero, step up, and save the planet!
This 90-minute immersive event means visitors can play an active part in the story, engage with actors, or simply watch as the story unfolds.
You can also find out more and keep in the loop by following Doctor Who: Time Fracture on Twitter, Facebook and Instagram, or keep an eye out on the hashtag #immersivedoctorwho.
Don't miss out on your chance to save the universe! Gallifreyan Coin Tokens are available now at: immersivedoctorwho.com.