May 28, 2014
Seriously, spoilers ahead!
Last year's 50th anniversary special The Day of the Doctor has been hailed as the greatest Doctor Who story of all time by the readers of Doctor Who Magazine.
The story, which was broadcast on 23 November 2013, triumphed over every other Doctor Who story, beating other fan-favourites Blink (2007) and Genesis of the Daleks (1975) into second and third place respectively.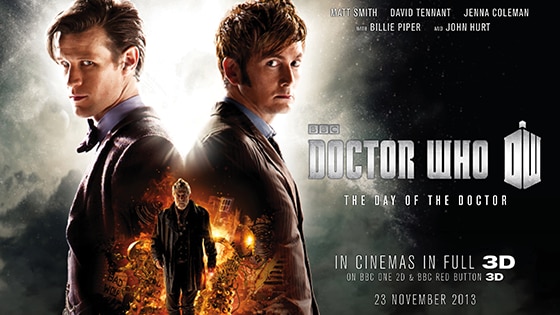 Fourth was 1984's The Caves of Androzani, the final story of Peter Davison's era as the Fifth Doctor, which topped DWM's poll the last time it was held back in 2009, while 1979's City of Death – co-written by Douglas Adams – was in fifth place.
Steven Moffat, Doctor Who's current showrunner, and the writer of both The Day of the Doctor and Blink, addressed the readers in his regular DWM column saying: "Thank you. Thank you so very much. I am an ageing Doctor Who fan, and I promise you, no other award has meant half as much to me as this one."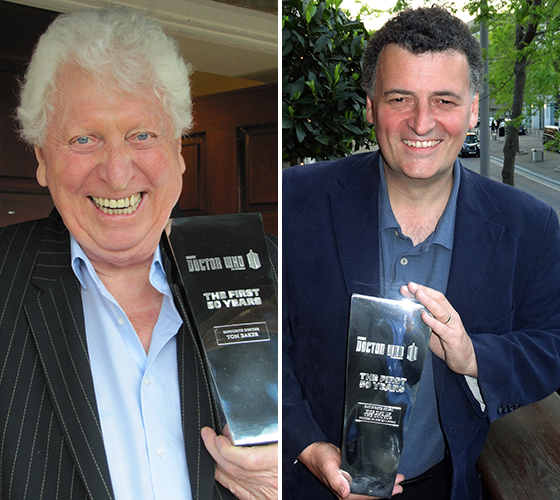 DWM readers also voted for their Favourite Doctor, their Favourite Companion and for the winner of the Special Contribution award.
Tom Baker was named favourite Doctor, knocking recent incumbent Matt Smith into second place and David Tennant into third. Tom played the Doctor from 1974-81, memorably wearing a long scarf and proffering jelly babies. On receiving the award, a delighted Tom said, "Wow! Do you think will advance my career?"
The Favourite Companion Award was won by Sarah Jane Smith, who was played by the late Elisabeth Sladen. The Special Contribution Award went to Verity Lambert, who was the very first producer of Doctor Who when the series began in 1963.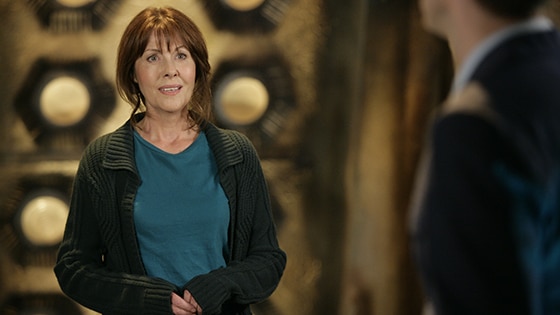 The full chart placing of all 241 Doctor Who stories, plus comprehensive analysis of the results and appreciation of the winning stories, can be found in issue 474 of Doctor Who Magazine, out now.
Doctor Who Magazine is available monthly: in stores, delivered to your door or digitally through iTunes.