May 30, 2017
This month's Doctor Who audiobooks from the BBC showcase a Seventh

Doctor

classic and a boxset of exciting adventures for the Torchwood team.
Sign up here to the Doctor Who newsletter for EXCLUSIVE offers
Both releases are available now, check out the details and artwork below.
---
Delta and the Bannermen
By Malcolm Kohll
The Doctor and Mel win a place on a Fabulous Fifties intergalactic coach tour to Disneyland, Florida, Earth. When they're knocked off course by a wayward satellite, however, the coach party arrives instead at Shangri-La, a remote Welsh holiday camp. The peace and quiet of the countryside are soon shattered by the arrival of an army of Bannermen soldiers, led by the ruthless Gavrok. They are tracking down Delta, the Chimeron Queen, with only one thought in mind: her destruction.
The Doctor and Mel unite with aliens and locals alike in a frantic bid to save Delta, her Chimeron child, and the entire Chimeron race from extinction. Can they possibly succeed?
Bonnie Langford, who played companion Mel in the television series, reads the 1989 novelisation first published by Target Books.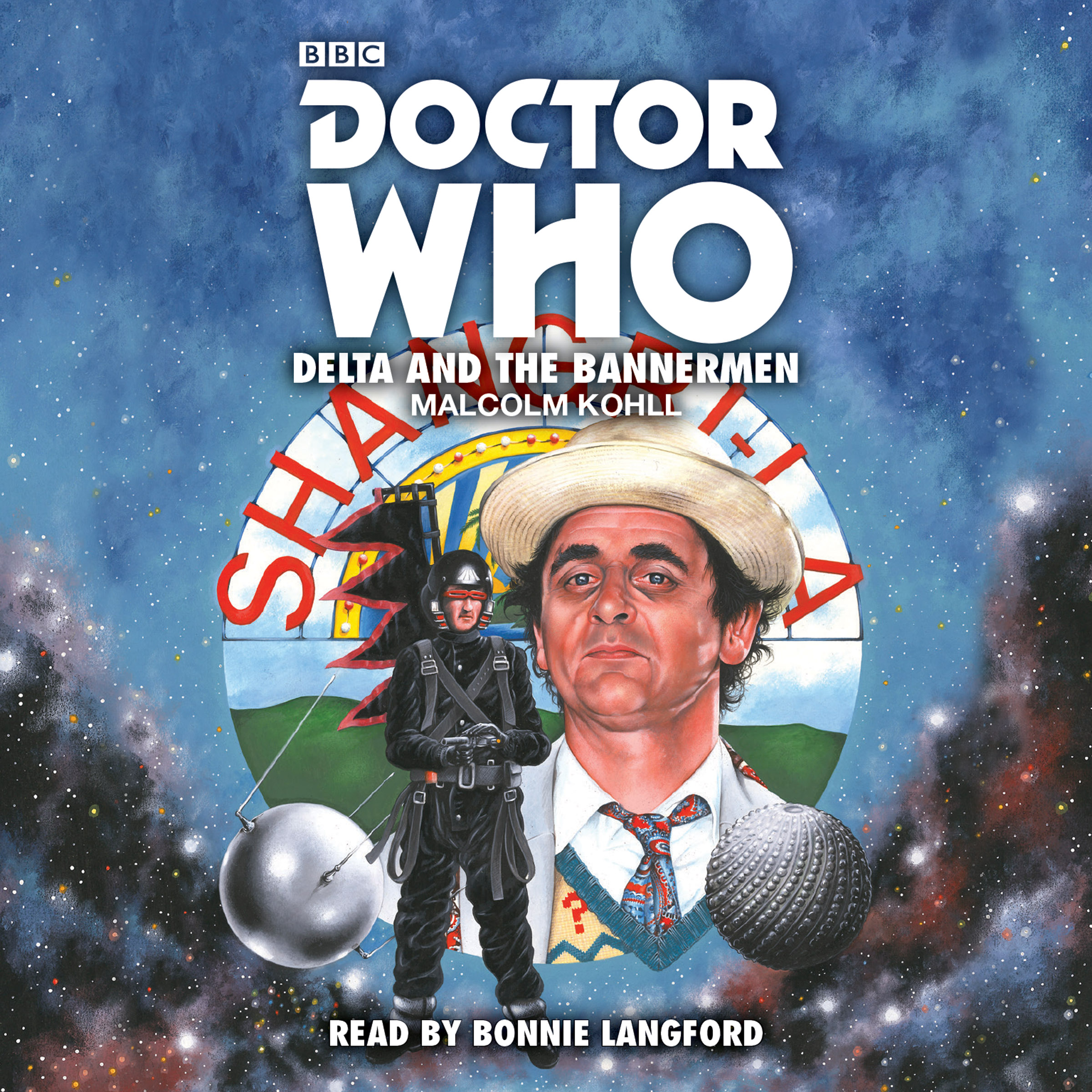 Torchwood: The Collected Radio Dramas
By Phil Ford, Joseph Lidster, James Goss, and more
John Barrowman, Eve Myles and Gareth David-Lloyd star in seven full-cast dramas first broadcast on BBC Radio 4. With a guest cast including Freema Agyeman (former Doctor Who companion Martha Jones), Tom Price, and Martin Jarvis, this collection also includes a bonus behind-the-scenes feature, Torchwood: All Access.
Lost Souls by Joseph Lidster: voices from the past are calling out from the Large Hadron Collider at CERN, and scientists are disappearing. Can Torchwood help?
Asylum by Anita Sullivan: PC Andy Davidson turns to Torchwood after he arrests a very unusual shoplifter. Who is Freda, and where she is from?
Golden Age by James Goss: Jack discovers that a dangerous energy field centres on an old colonial mansion: Torchwood India.
The Dead Line by Phil Ford: a Cardiff hospital is inundated with patients who have fallen into coma-like trances, all of them triggered by phone calls…
The Devil and Miss Carew by Rupert Laight: Gwen and Rhys are involved in a nursing home mystery. What is Miss Carew's connection with a series of national power cuts??
Submission by Ryan Scott: the Torchwood team find themselves at the mercy of a hungry alien at the bottom of the sea...
The House of the Dead by James Goss: a special séance is held at the most haunted pub in Wales - but when the ghosts start arriving, all hell breaks loose...
Duration: 5 hours 25 mins (approx).