November 16, 2022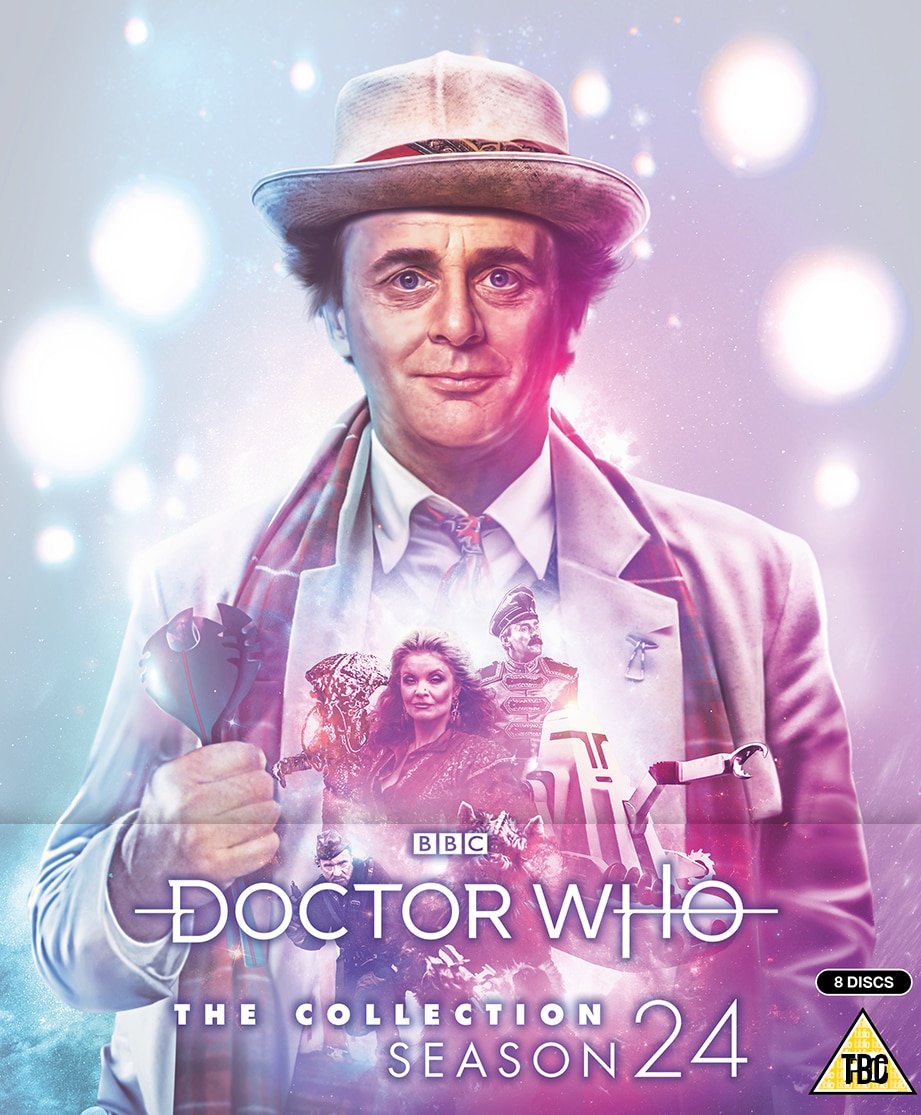 With all episodes newly remastered, this Blu-ray box set also contains extensive and exclusive special features including:
Extended versions of all four stories, featuring previously un-transmitted material.
Immersive 5.1 surround sound & isolated scores
Brand new documentaries - Including a feature-length overview of Season 24 - Here's To The Future, plus The Making Of Delta And The Bannermen.
Rare studio and location footage - Over 25 hours of raw material never seen before, including behind-the-scenes footage from the regeneration scene.
In Conversation - Matthew Sweet interviews Sylvester McCoy about his life, career, and time as the Seventh Doctor.
Behind the Sofa - Four new episodes with Sylvester McCoy, Bonnie Langford, Sophie Aldred, Peter Davison, Janet Fielding, Sarah Sutton, Colin Baker & Michael Jayston.
The Doctor's Table - Sylvester McCoy, Bonnie Langford, Sophie Aldred and Clive Merrison reminisce about the making of the season.
Rare Gems from the Archives - Hours of footage covering the promotion of this season including lots of previously unreleased material.
An Audience with Lady Stevens - A brand new interview with Season 24 actor and Rocky Horror cult figure Patricia Quinn.
Convention Footage
HD Photo Galleries - Including many previously unseen images.
Info Text - Behind-the-scenes information and trivia on every episode.
Scripts, costume designs, rare BBC production files and other rarities from the archive
and much more!
Doctor Who: The Collection – Season 24 includes the following stories from 1987:
You can pre-order the standard packaging edition of Season 24 from Amazon, Zavvi and HMV – ahead of its release on 13th February 2023.