April 02, 2020
The latest issue of Doctor Who Magazine has an exclusive interview with Sadie Miller, daughter of Elizabeth Sladen, who played the magical Sarah Jane Smith.
Doctor Who Magazine #550 is on sale now.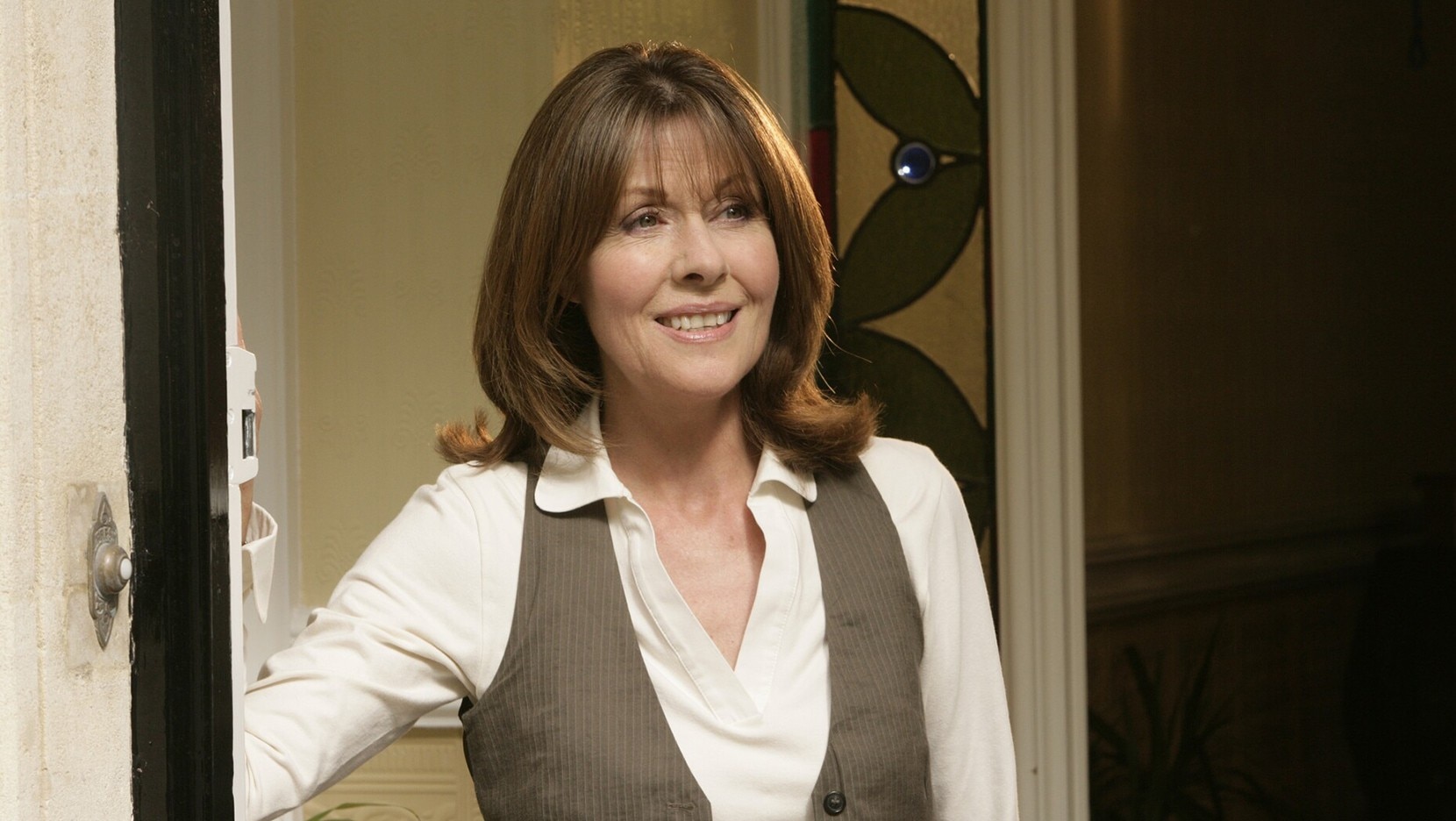 Sadie Miller tells Doctor Who Magazine a bit more about her mother, and the reaction of the Doctor Who fandom to her return…
"So many great things have come from Doctor Who for us as a family. Especially when Mum was doing The Sarah Jane Adventures, that was something that she had always wanted to do. We used to watch Murder, She Wrote with Angela Lansbury as Jessica Fletcher. Mum would say, 'Ooh, I'd love to have my own series, just me bimbling about, Cabot Cove style.' Then a few years later, The Sarah Jane Adventures came up.

So all this stuff people say: 'Manifest what you want, and it shall appear.' She was very proud of it, and I think it would be a disservice to say, 'Something bad has happened so let's dismiss it.' I'm just surprised at how interested people are still. I guess when programmes are part of people's childhoods it stays with them. It's a massive thing."
You can read the full story in the new issue of Doctor Who Magazine (#550).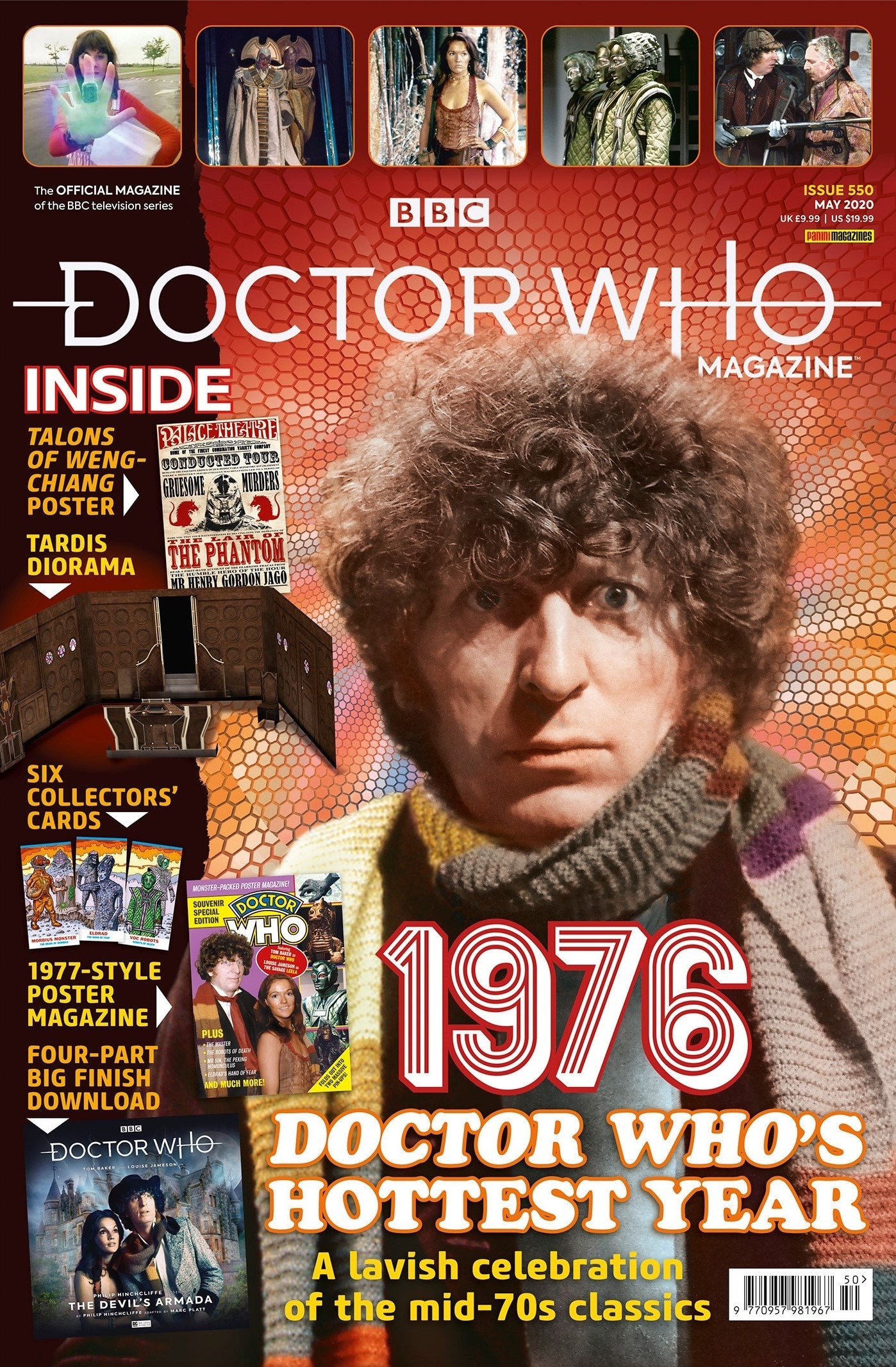 The latest issue of Doctor Who Magazine (#550) also includes:
Showrunner Chris Chibnall and former producer Philip Hinchcliffe – together at the Doctor Who studio!
Director Michael E Briant describes the making of his 1977 classic The Robots of Death.
The Doctor Who Magazine review of Series 12 – every episode from Spyfall to The Timeless Children!
A new presentation of Dr Who and the Hell Planet, a 1976 short story by Terrance Dicks.
A review of the new, animated version of The Faceless Ones.
How Robert Holmes reimagined the Time Lords for his 1976 story The Deadly Assassin.
A look at Exploration Earth: The Time Machine, a 1976 schools programme starring Tom Baker and Elisabeth Sladen.
Part Two of The Piggybackers, a new comic-strip adventure featuring the Thirteenth Doctor and her friends.
Big Finish previews and reviews, news, prize-winning competitions, The Blogs of Doom and much more!
Plus, Issue 550 of Doctor Who Magazine is part of a bumper package that includes:
1977-style poster magazine
TARDIS control-room diorama
The Talons of Weng-Chiang music-hall poster
Six collectors' cards
A Four-part Big Finish download adventure starring Tom Baker and Louise Jameson
Editor Marcus Hearn says:
"We all need our spirits lifting at the moment, and hopefully the extra-special issue 550 will help. Free delivery for subscribers is another bonus that will make things easier for a lot of our readers in these difficult times."
Doctor Who Magazine #550 is on sale now, priced at £9.99. It is available to order as a subscription, either physical or digital, here.