June 03, 2021
Celebrate every day of the holiday season in true Doctor Who style, with this spectacular TARDIS Advent Calendar! Designed in the shape of the Doctor's iconic time machine this luxury box calendar is absolutely stuffed with 24 high-quality festive gifts and accessories from across space and time.
You can pre-order the Doctor Who TARDIS Advent Calendar from Hero Collector now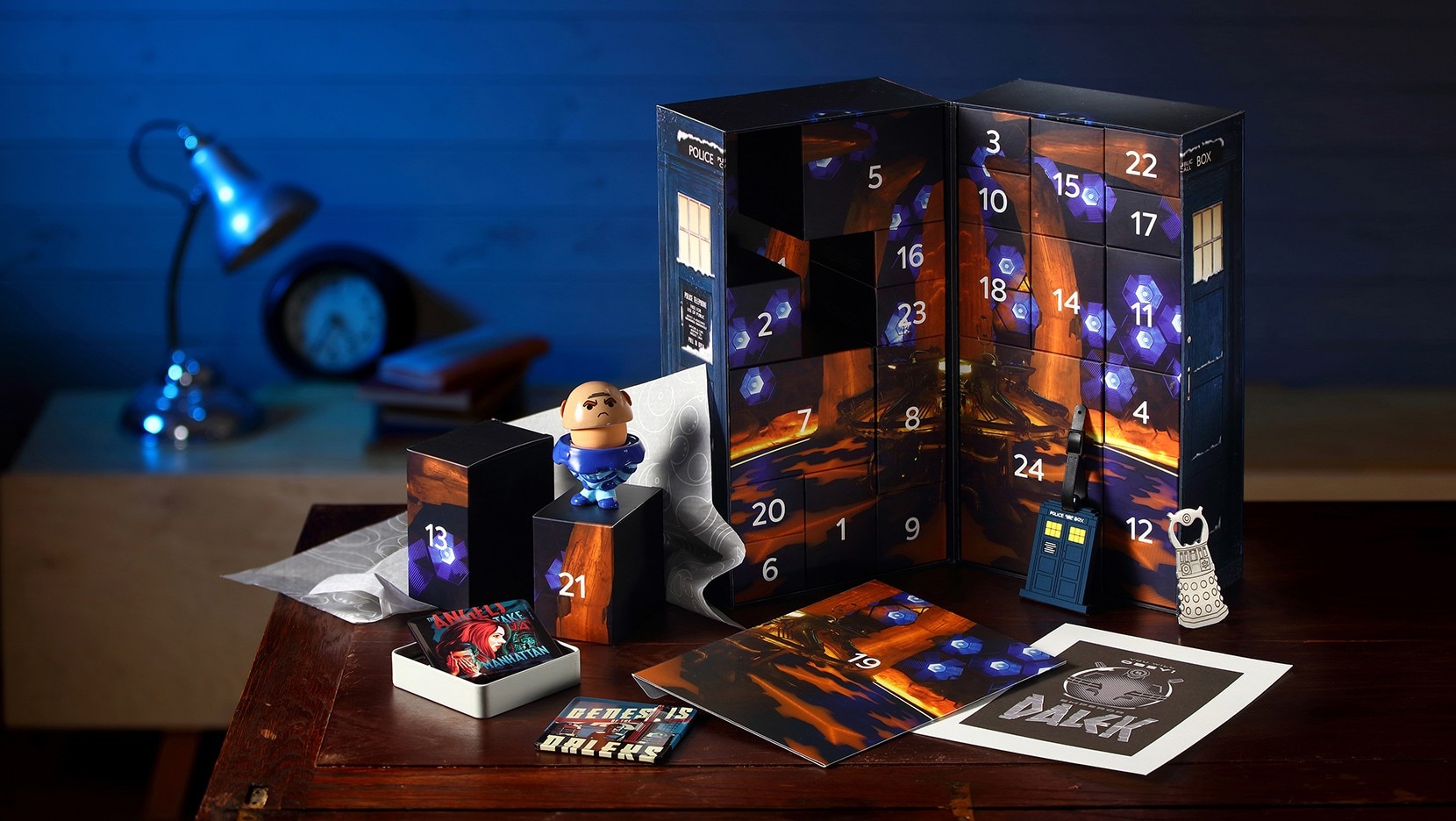 A TARDIS-shaped sandwich cutter, a set of gorgeous coasters with artwork inspired by famous Doctor Who episodes, and even a Sontaran egg cup for that festive breakfast are just a few of the gifts included for fans to discover.
Created by fans, for fans; each day's gift comes with a festive note detailing the story and trivia behind it, both wrapped together in branded tissue paper. It doesn't end there though, as the calendar also doubles up as a unique storage and display unit to be used long after Christmas is over, providing the ideal place to store those Time Lord collectibles.
The Doctor Who TARDIS Advent Calendar will be available from September 2021 but is available for pre-order now.
The TARDIS Advent Calendar is the perfect pre-Christmas gift for any Doctor Who fan – it's packed so with presents, it must be bigger on the inside!
You can pre-order the Doctor Who TARDIS Advent Calendar from Hero Collector, available from September 2021, now