February 23, 2014
Hundreds of international TV buyers were dazzled by a surprise appearance from the new Doctor Peter Capaldi at BBC Worldwide's annual Showcase event in Liverpool.
Capaldi, who has started filming the new series of Doctor Who, emerged from the iconic TARDIS to the delight of the audience and chatted briefly with Graham Norton.
Afterwards he commented: "As a lifetime follower of the show, I'm delighted to see its global success. And I'm looking forward to sharing with the world the very exciting journey the new series is taking us on".
Earlier today it was announced that former The History Boys star Samuel Anderson would be joining Doctor Who as a recurring character for Series 8.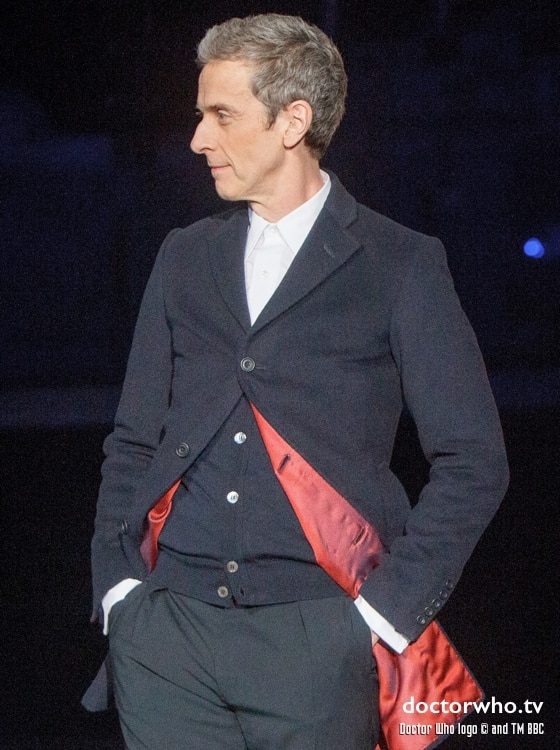 Peter Capaldi's attendance was part of an evening celebrating the best of British TV talent, with appearances including Sir David Attenborough, the presenters of Top Gear, Bollywood dancing from India's smash hit version of Strictly Come Dancing and a special pre-recorded piece from Sherlock star Benedict Cumberbatch.
Cumberbatch appeared in a specially shot video, where he apologised for not being able to attend the event but teased the audience as to whether Moriarty's supposed return at the end of the latest series of Sherlock was real or not.
The annual 4-day Showcase event, hosted by BBC Worldwide - the main commercial arm of the BBC - brings executives from international broadcasters together and provides them with the opportunity to watch new programmes available for international sale. This year 2,800 hours of British TV content are available to buy covering drama, comedy, natural history, factual entertainment, formats, science and children's; enabling buyers to take the best of British television programming to viewers around the globe.
In 2012/13, BBC Worldwide generated headline profits of £156m and headline sales of £1,116m and returned £156m to the BBC.