September 21, 2016
On the UK television channel GOLD, you can watch a new series all about British film history presented by and featuring many Doctor Who stars.
Richard E Grant On Ealing Comedies sees the actor who played both the Doctor in The Scream of the Shalka and the man possessed by The Great Intelligence in The Snowmen and The Name of the Doctor look at the comedy films from Ealing studios.
Featuring in the three episodes are: Reece Shearsmith (Sleep No More), Celia Imrie (The Bells of Saint John), Dame Diana Rigg (The Crimson Horror), Sanjeev Bhaskar (Death In Heaven), and, as you can see pictured here, the Twelfth Doctor himself, Peter Capaldi.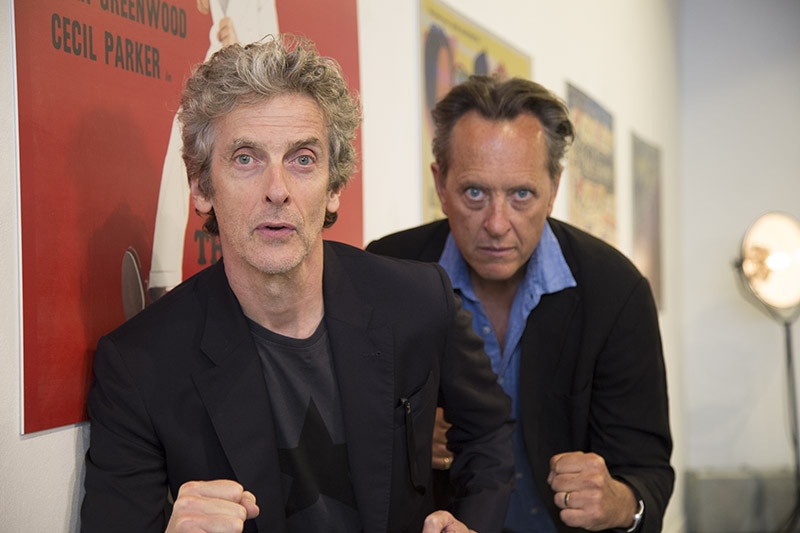 Richard E. Grant on Ealing Comedies celebrates the very best of Ealing Studios. These thoughtful, witty and thoroughly realistic comedies may have been produced over 60 years ago but they're still applauded today, and with good reason.
Ealing set a comedic benchmark to which all other British studios were in awe, from the mild anarchy of Passport to Pimlico, to the wistful dreams of The Titfield Thunderbolt, and not forgetting the darkly comic tale of sex and murder in Kind Hearts and Coronets, these films have remained in the British psyche to this day.
Richard E. Grant takes us on a personal journey through these timeless comedies, exploring the stories, examining their cultural impact and, of course, having the time of his life along the way.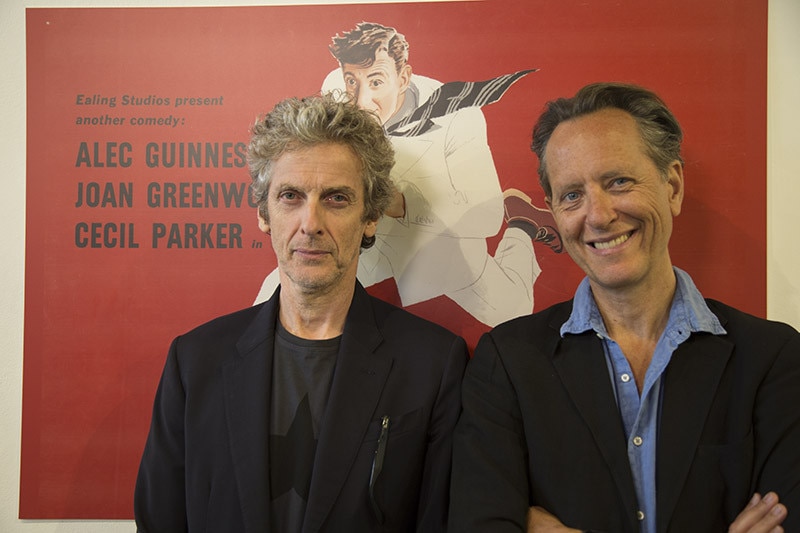 Richard E Grant On Ealing Comedies airs Sunday nights on GOLD at 7pm.