February 07, 2017
Later this month, Whovians can enjoy the reunion of the Tenth Doctor and Donna Noble in the Doctor Who novel, In The Blood.
In The Blood features the Tenth Doctor and Donna Noble as played onscreen by David Tennant and Catherine Tate. The pair first appeared together during the final moments of the 2006 finale, Doomsday, and spent a whole series traveling together in 2008.
Written by self-confessed Who fan Jenny T Colgan, the novel was originally released to much acclaim in hardback last year. Colgan has also authored the Eleventh Doctor novel and contributed short stories to The Scientific Secrets of Doctor Who, The Legends of River Song, and The Legends of Ashildr.
Check out the details and artwork below.
Doctor Who: In The Blood
They feed on your anger. They need your despair
All over the world, people are venting their fury at one another on social media. Dropping their friends, giving vent to their hatred, and everyone behaving with incredible cruelty. Even Donna has found that her friend Hettie, with her seemingly perfect life and fancy house, has unfriended her. And now, all over the world, internet trolls are dying...
As more and more people give in to this wave of bitterness and aggression, it's clear this is no simple case of modern living. This is unkindness as a plague.
From the streets of London to the web cafes of South Korea and the deepest darkest forests of Rio, can the Doctor and Donna find the cause of this unhappiness before it's too late?
'A pacy, witty, global thriller' Doctor Who Magazine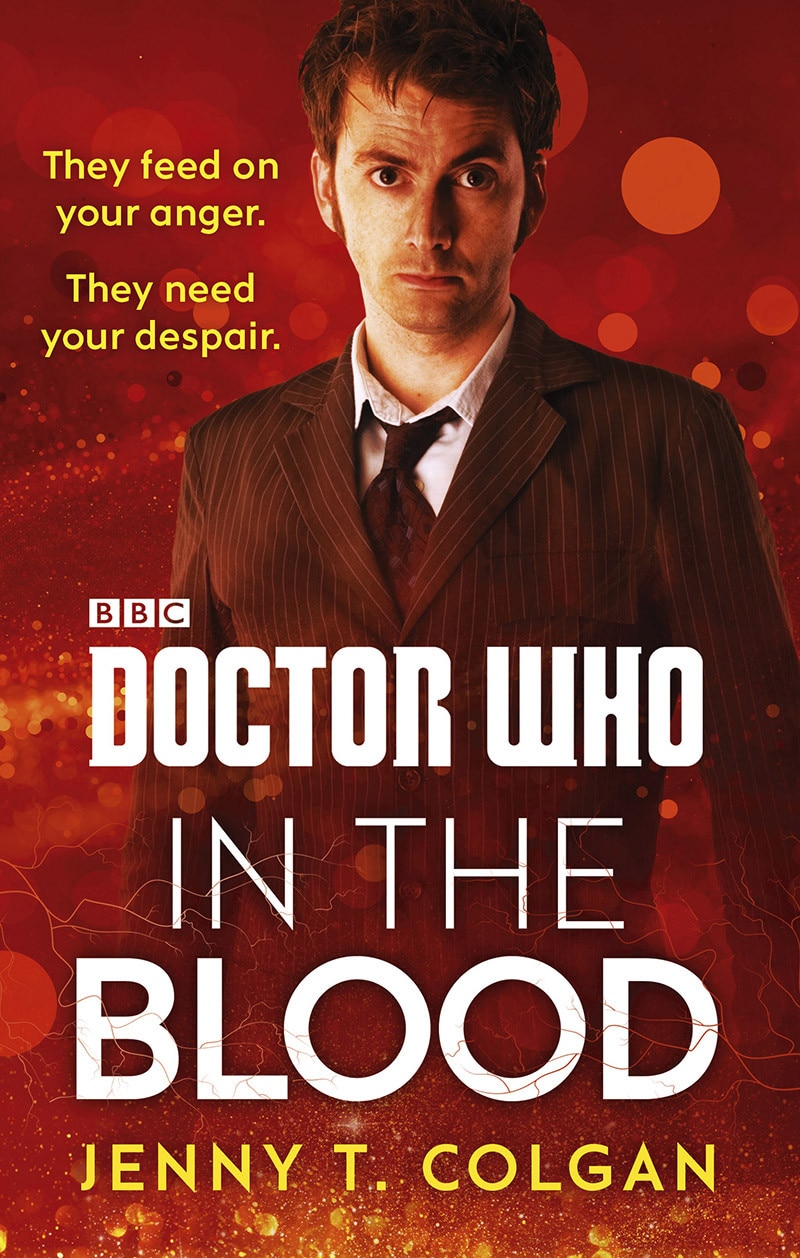 Doctor Who: In The Blood is published Feb 23, 2017 - order here