June 19, 2017
From the makers of Doctor Who Magazine is a new bookazine celebrating the Time Lord's stories in space. Check out all the details on The Essential Doctor Who: Adventures in Space and cover art below.
The Essential Doctor Who: Adventures in Space
The TARDIS doesn't just travel through time – stories set in space have been an essential part of Doctor Who for six decades. The inhospitable void between the stars has served as the backdrop to epic space operas and nerve-racking thrillers, while harbouring some of the most fearsome adversaries the Doctor has ever encountered.
Panini's latest entry in the Essential Doctor Who series navigates a revealing course through the space lanes of Doctor Who, with all-new articles, rare images and exclusive interviews with:
• Bob Baker (co-writer of The Three Doctors, The Invisible Enemy and many more)
• Nick Bullen (costume designer for The Space Pirates)
• Jamie Mathieson (writer of Oxygen)
• Pat Mills (comics legend and co-writer of The Song of the Space Whale)
• Hayley Nebauer (costume designer for the 2017 series)
• Louise Page (costume designer for the Ninth and Tenth Doctors)
• Charles Palmer (director of Oxygen)
• Sid Sutton (Doctor Who title sequence designer)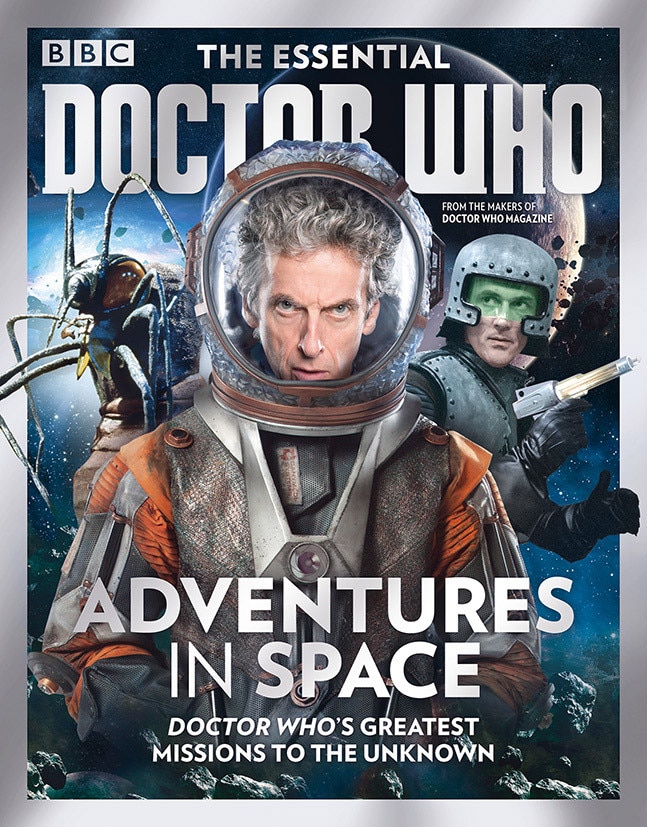 Other highlights include a look at the groundbreaking model shoot for The Trial of a Time Lord, a fresh insight into the career of the show's original story editor David Whitaker and guides to acclaimed stories such as The Daleks' Master Plan and The Ark in Space.
The Essential Doctor Who: Adventures in Space is on sale now