June 29, 2016
The latest edition of UK publication Tales From the TARDIS is out now and combines THREE Doctors in one issue. Check out all the details and cover art from Issue 8 below.
In this issue, the Tenth Doctor is stuck inside a gladitorial arena that pits the denizens of prehistory against each other; the Eleventh Doctor seeks out the Master's TARDIS in order to clear himself of a crime he doesn't remember committing; and the Twelfth Doctor – along with YOU, dear reader – gets trapped inside this comic book!
UK SUBSCRIPTION OFFER
Subscribe today and get an exclusive Doctor Who Titans Figure!]1
Get the next 13 issues of Doctor Who: Tales From The TARDIS for only £41.50, saving 20% on the cover price! Plus: Free UK delivery to your door!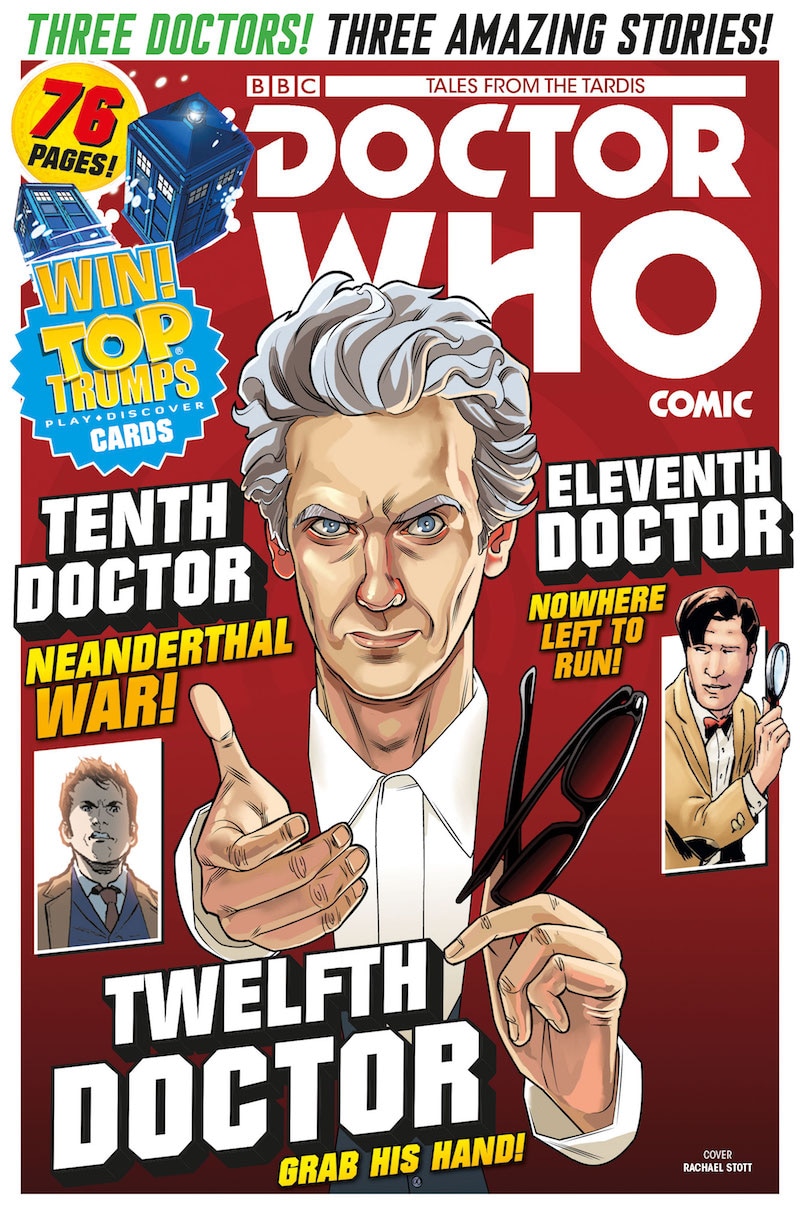 Tales From The TARDIS #8 is out now in the UK!