Doctor Who: Tales from the TARDIS comic issue #2.6 is on sale now
In this 100-page Summer Special, the Thirteenth Doctor teams up with her new scientist pals to take down the nefarious Hoarder and free his prisoner. Plus, the Tenth Doctor discovers what the vortex butterflies really are, and must save Gabby from her awful fate!
Check out the details and the amazing cover art below: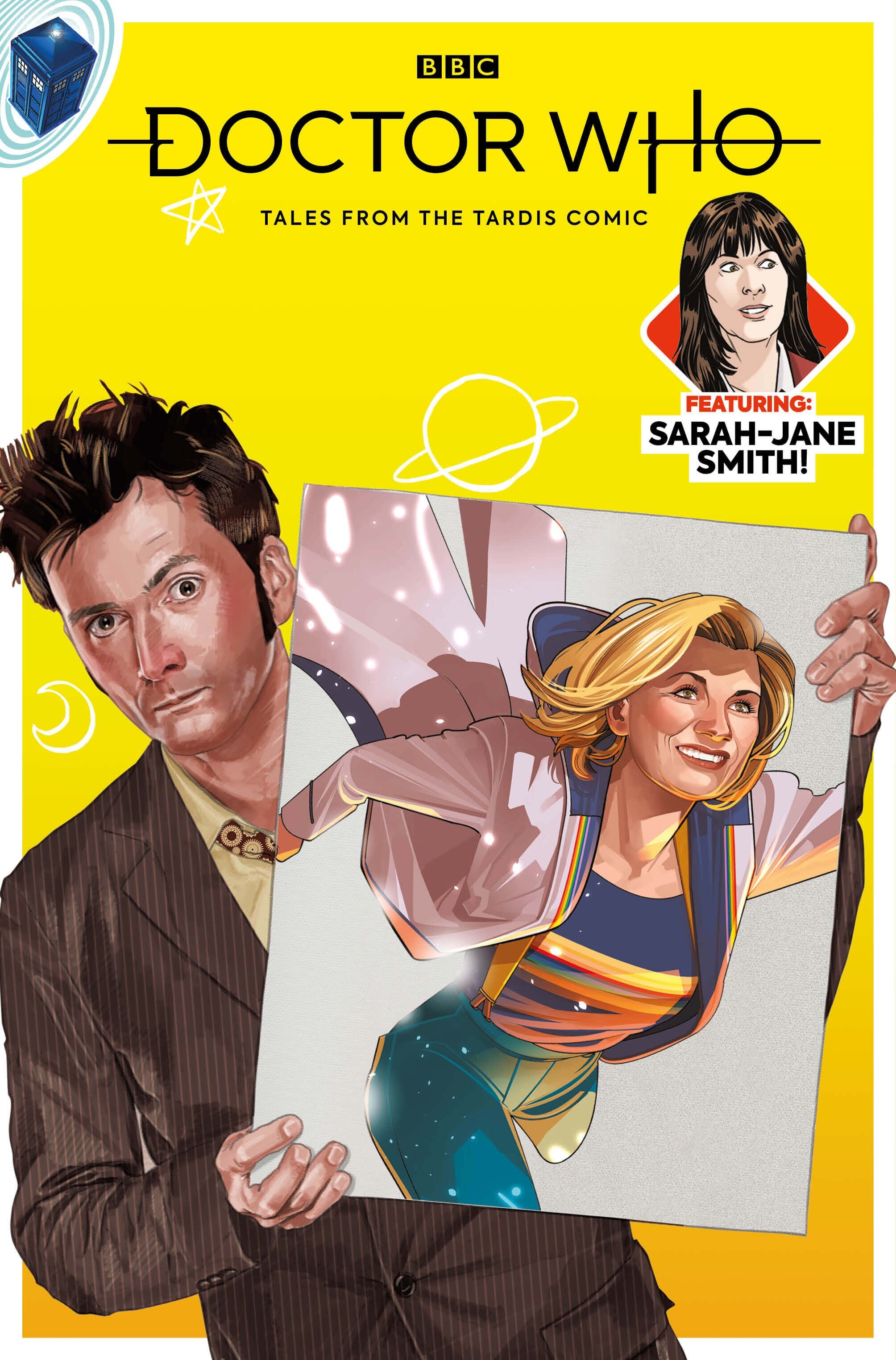 The Thirteenth Doctor's first ever comic story comes to an end, as she and her fam - Graham, Ryan and Yaz - team up with their new scientist pals, Schulz and Perkins, to take down the nefarious Hoarder and free his prisoners from his dastardly clutches. Plus, fan-favourite companions, Gabby and Cindy, are aided by the Doctor's old friend, Sarah-Jane Smith, in London, while the Tenth Doctor heads to outer space to discover what the mysterious vortex butterflies that have been plaguing the Earth really are, and how they connect with Gabby's new abilities!
A New Beginning (Part 4) is written by Eisner-nominated writer Jody Houser, illustrated by award-winning artist Rachael Stott, and coloured by Enrica Eren Angiolini
Vortex Butterflies (Parts 2-4) is written by Nicholas Abadzis, illustrated by Giorgia Sposito & Iolanda Zanfardino, and coloured by Arianna Florean & Nicola Righi
Doctor Who: Tales from the TARDIS comic issue #2.6 is on sale now