November 21, 2017
Doctor Who: Tales from the TARDIS comic issue #20 is out now, with three stunning stories from the Twelfth, Eleventh and Tenth Doctors!
Subscribe today and get a FREE Doctor Who Top Trumps Collector's Tin, plus save 15% off cover price!
Check out the details and cover art below.
Tales From The TARDIS #20
This issue, the Tenth Doctor conclusion to the War of Gods! Then, the Eleventh Doctor and Alice face a rogue Silent out to steal their memories!
And, finally, a brand new year for the Twelfth Doctor begins!
SUBSCRIPTION OFFER
Subscribe today and get an amazing FREE Doctor Who Collector's Tin worth £9.99! Plus SAVE 15% off the cover price! A gift subscription makes the perfect Christmas present for your Whovian friends and family. Or buy one for yourself!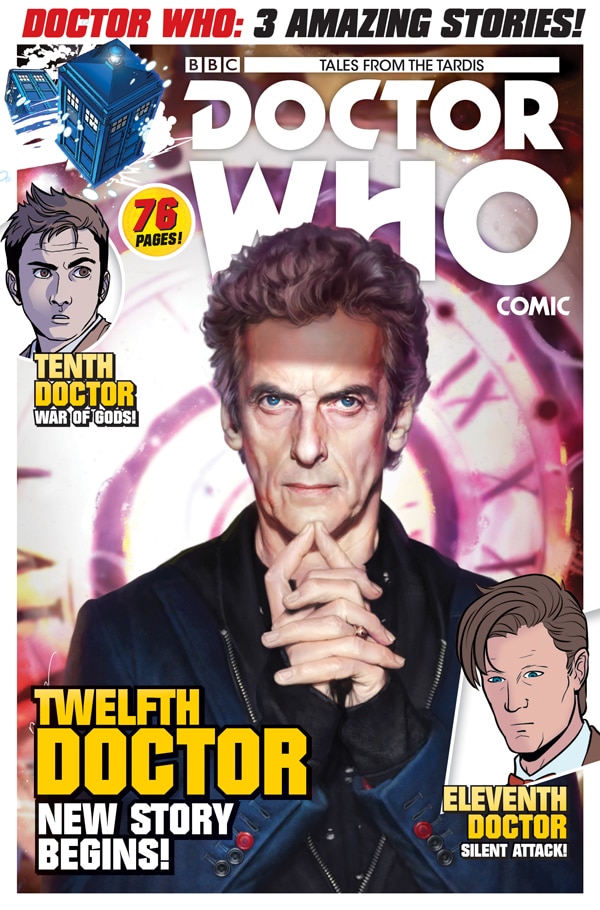 Tales From The TARDIS #20 is out now