May 23, 2017
Get your hands with the Doctor Who: Tales from the TARDIS comic, with three amazing stories from the Twelfth, Eleventh and Tenth Doctors!
Tales from the TARDIS: amazing subscription offer – get a FREE Doctor Who Top Trumps Collector's Tin, plus save 15% off cover price!
Check out the details and cover art below.
Tales From The TARDIS #18
In this issue, the Tenth Doctor and his companions are up against ancient gods!
Then, will the Eleventh Doctor finally learn the truth of his Time War Crime?
And, finally, the Twelfth Doctor meets the creative team behind the comic book inspired by his adventures!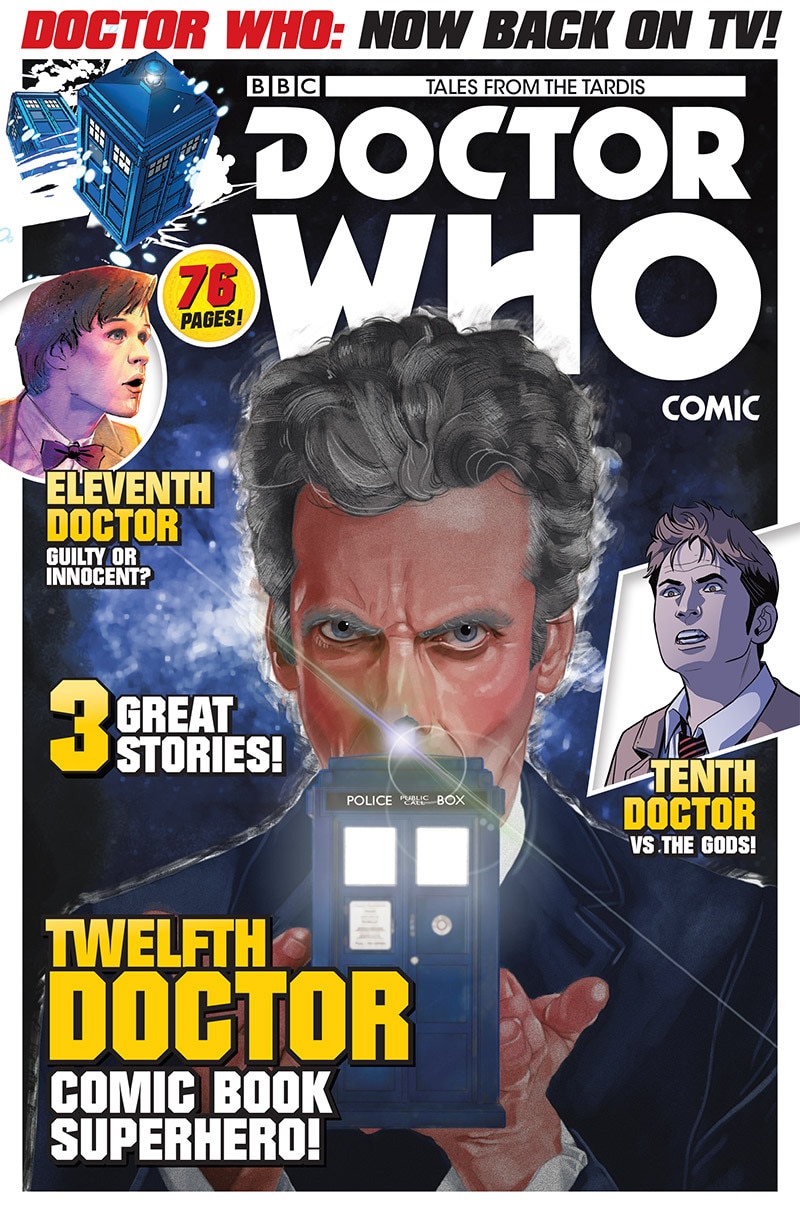 Special Offer
We're offering all new subscribers a fantastic FREE Top Trumps Doctor Who Collector's Tin! Plus save up to 15% on the cover price.