September 27, 2016
The latest issue of the UK comic Tales from the TARDIS is on sale now. Issue 11 features stories with three Doctors and we have all the details and artwork for you below.
In this issue, it's Cindy's first TARDIS trip with the Tenth Doctor, investigating the mystery of the wishing well witch!
Then, still on the run, the Eleventh Doctor decides the team could all use a drink, while the Twelfth Doctor works on a plan to safely reveal the Foxkin to the human colonists on the Twist.
To take advantage of this great offer, visit here.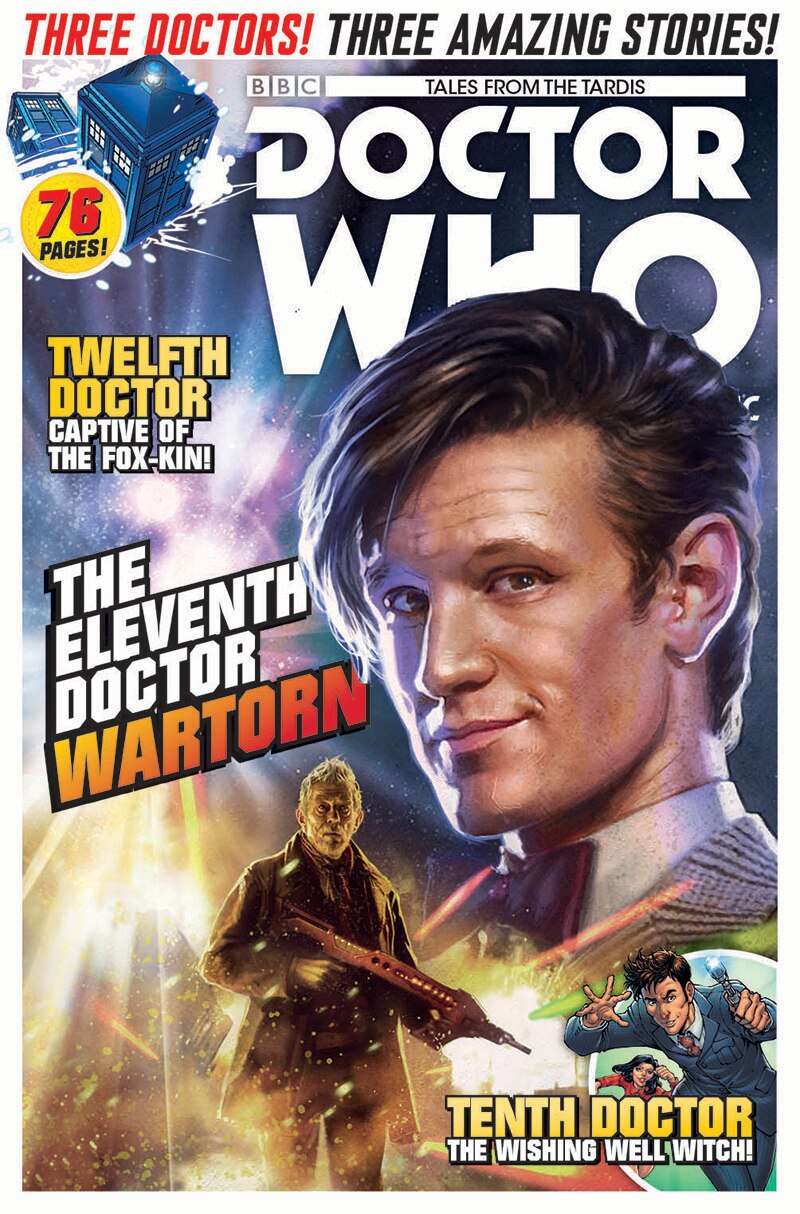 Tales from the TARDIS #11 is on sale now!