November 12, 2017
Just in time for Christmas is this eye-catching limited-edition TARDIS Sculpted Clock from The Bradford Exchange. This officially-licensed merchandise is limited to just 9,999 with individual numbering on reverse.
Capturing all the excitement of Doctor Who in one iconic blue Police Box, this unique clock plays the space-inspired movement Mars from The Planets Suite by Holst, whilst the Supreme Dalek appears at the top on the hour.
On the lower part of the clock, you'll find a Cyberman, Missy, an Ood, a Sontaran and a Zygon revolving around its base on the hour.
You'll also find the terrifying Weeping Angels on either side of the clock face, which is decorated with Gallifreyan symbols, and two Daleks as faux weights, alongside a faux pendulum featuring the Seal of Rassilon.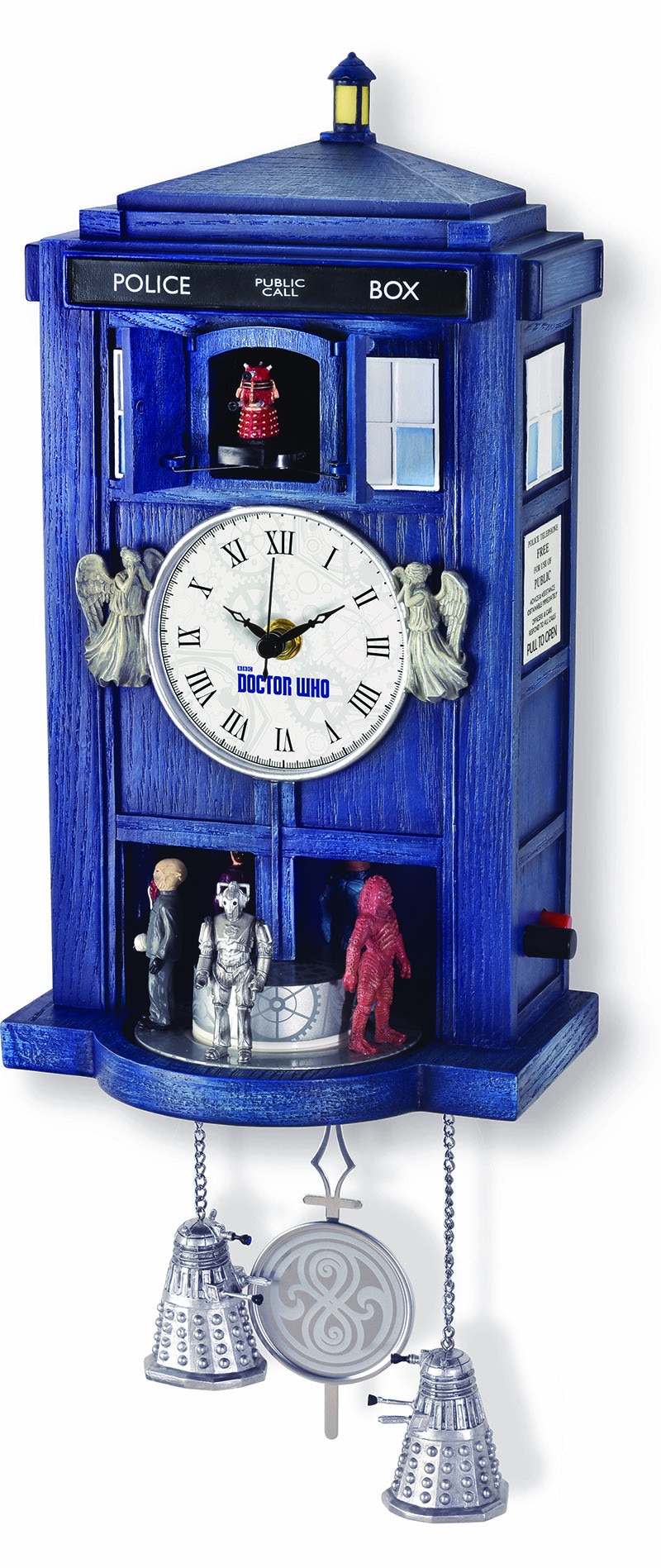 Limited to just 9,999 editions worldwide, this clock is individually-numbered on the reverse and accompanied by a Certificate of Authenticity in addition to a 365-day money-back guarantee.
This high-quality collector's clock is only available from The Bradford Exchange.