May 30, 2017
Out now is a very special Doctor Who origami book featuring hours of creative paper-folding fun for Whovians of all ages. Check out the details and cover art below.
Purchase Doctor Who: Origami here
Doctor Who: Origami
By Mark Bolitho
Fold your own models of the Doctor, the TARDIS and monsters from all across time and space, with this brilliant Doctor Who origami book.
Follow the easy instructions to make a moving time rotor, a terrifying Weeping Angel, a brilliant bow tie, a miniature K-9 and so much more.
Containing 32 origami folding projects plus printed origami paper sheets, this is the ideal creative title for any Doctor Who fan.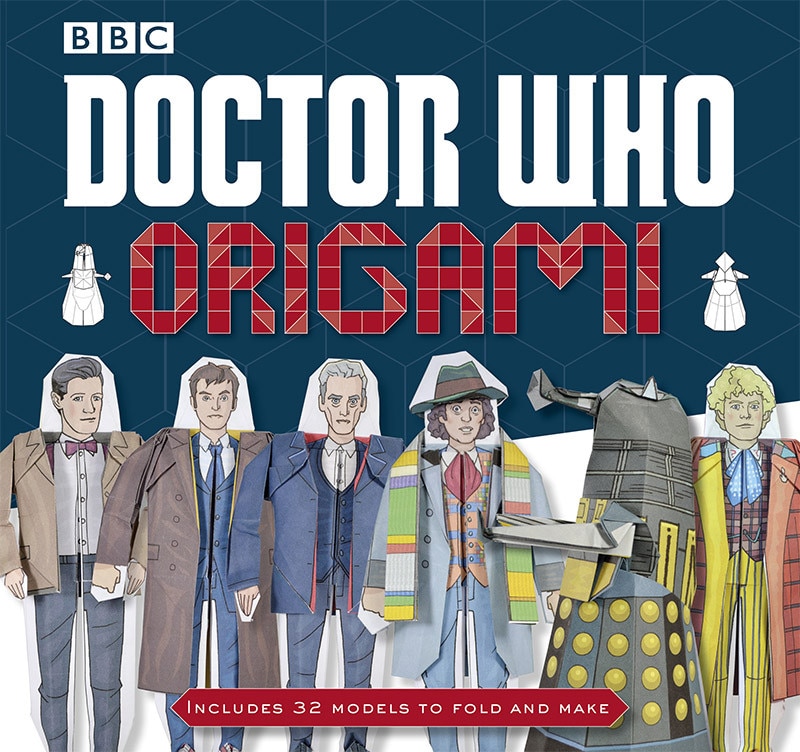 Doctor Who: Origami is published June 1, 2017 – purchase here