March 01, 2017
The latest issue of Doctor Who Adventures, the magazine for younger Whovians, is available in the UK now and comes with usual features and a FREE Time Lord Travel Kit!
Check out the cover art and a look inside Doctor Who Adventures #22 below.
WINGS OF THE PREDATOR
Andrew Cartmel brings you the further adventures of the Doctor and Jata the horse as they visit the Zannger Institute for the Genetically Privileged.
SKARO RESEARCH CENTRE
Gain access to the Skaro Research Centre and make your own Dalek Trooper helmet!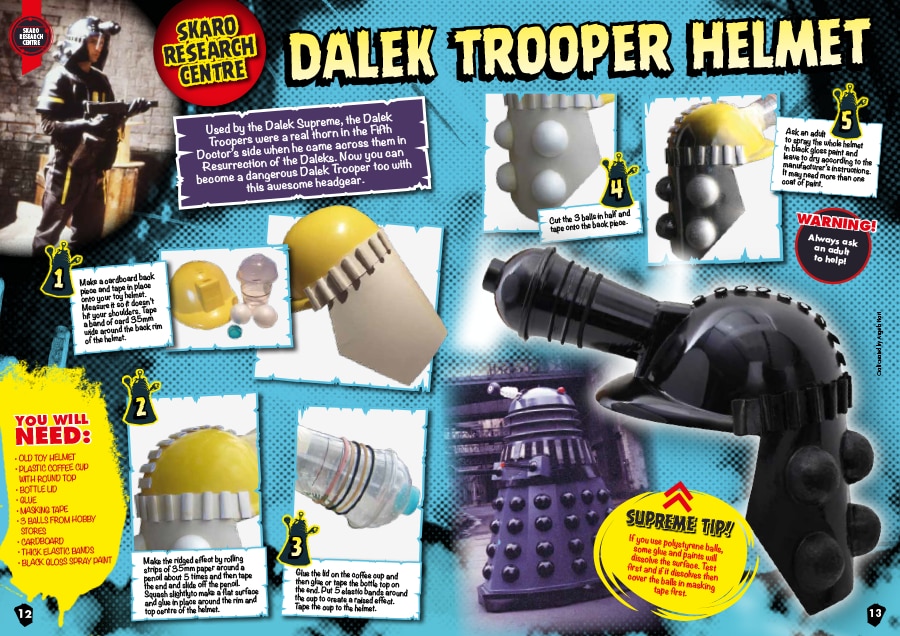 UNIT ALIEN ARCHIVE
And before you wear your helmet, read up on the Dalek Troopers themselves!
CUT OUT AND CONQUER
Cut out some awesome figures and use them to decorate your desktop.
THE PATERNOSTER GANG INVESTIGATES
The Paternoster Gang investigate the Assassin on the Railroads, in a thrilling tale from Kieron Moore!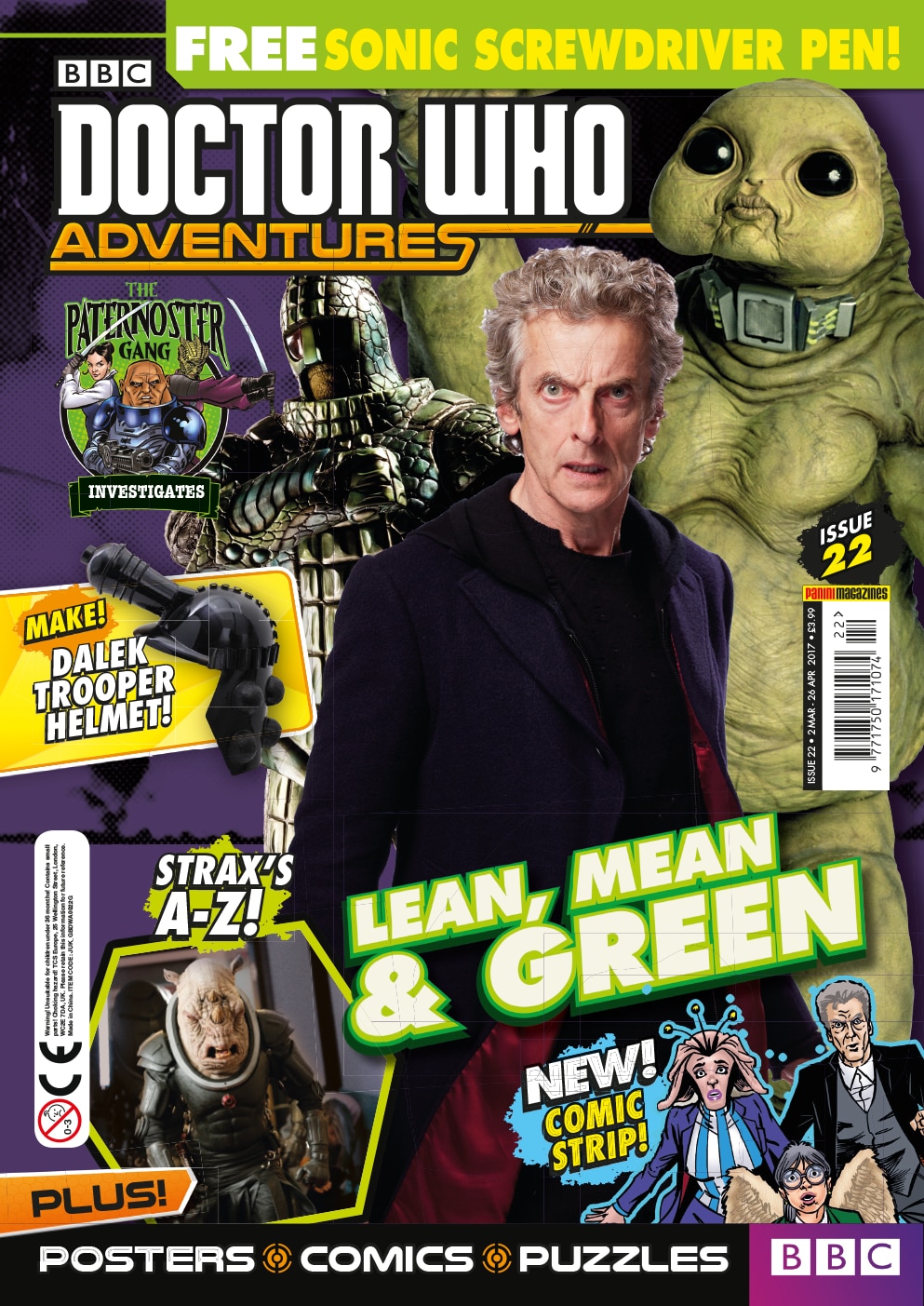 Doctor Who Adventures Issue 22 is out now!