November 05, 2017
Christmas time is not far away and the BBC Shop in the United States has a terrific array of very special festive Doctor Who products for you to enjoy.
Check out some of the highlights from their Christmas Doctor Who range below.
---
Holiday TARDIS Figure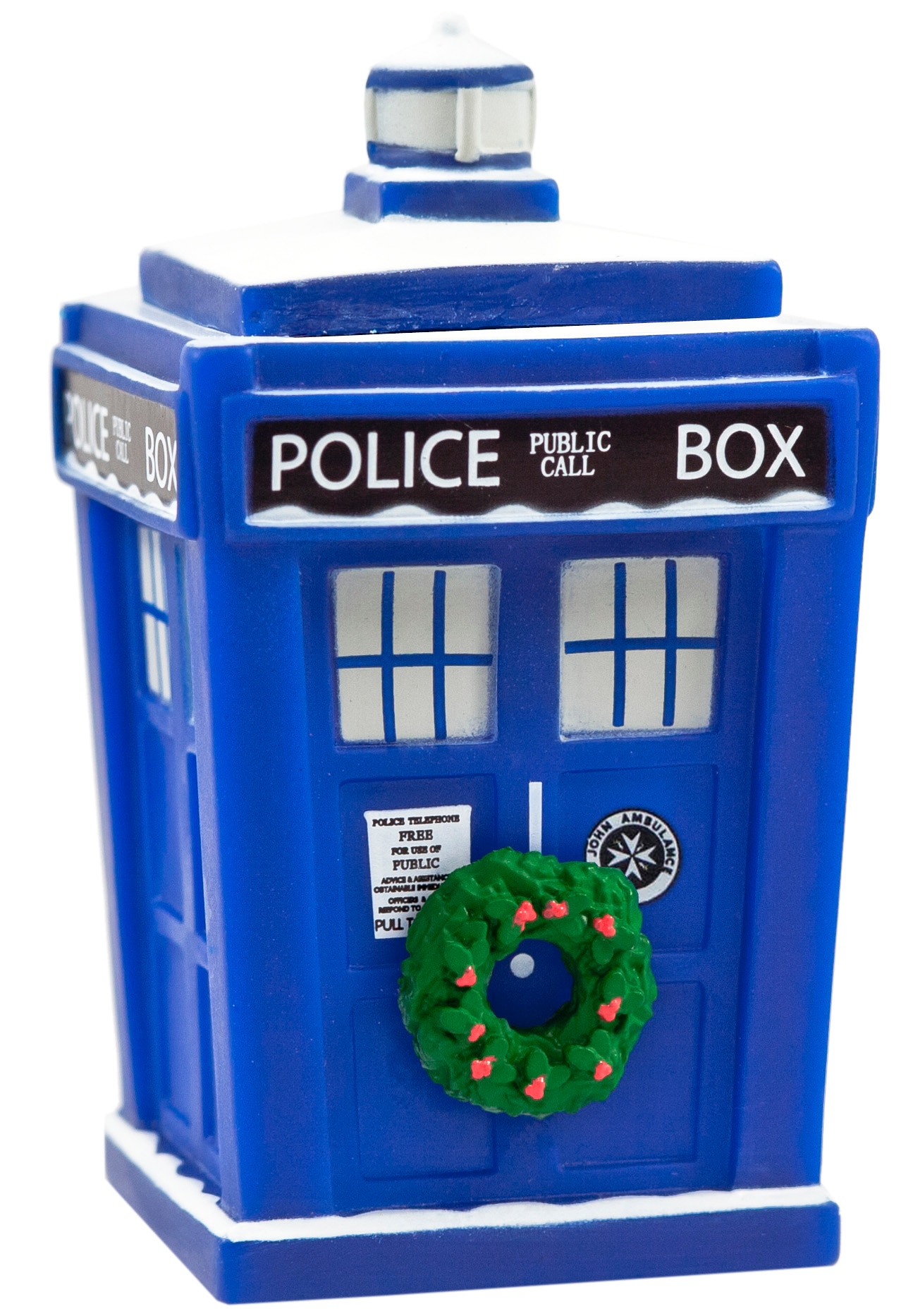 Deck the halls with this delightful Titan figurine sure to infuse any Whovian's hearth with timeless cheer.
Wearing a warm wreath and a coat of snow, this TARDIS is ready for the thrills and chills of abundant wintery adventures, tumbling through space and time to arrive in your home this holiday season.
The Holiday TARDIS stands 4.5" tall.
---
Holiday TARDIS Tee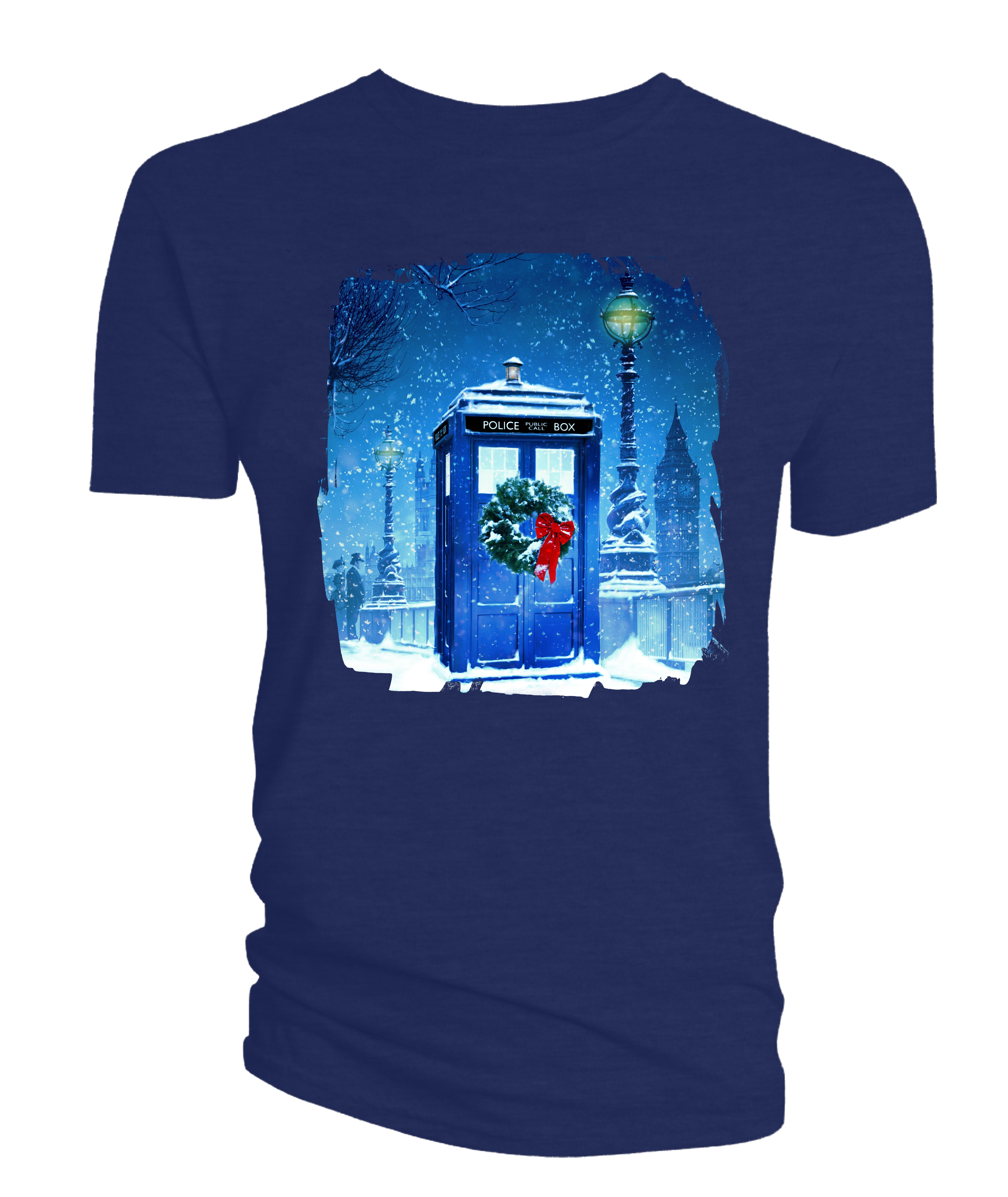 Whovians of all ages are welcomed into a warm, inviting winter world with this Holiday TARDIS T-Shirt designed by artist Kelly Yates.
Travel back in time to Victorian London and still make it home for the holidays while wearing this comfy cotton TARDIS tee. A blue-tinged scene shows the Time Lord's classic companion settling into soft snowbanks on the banks of the Thames, bathed in warm light and the shadow of Big Ben.
---
Holiday TARDIS Mug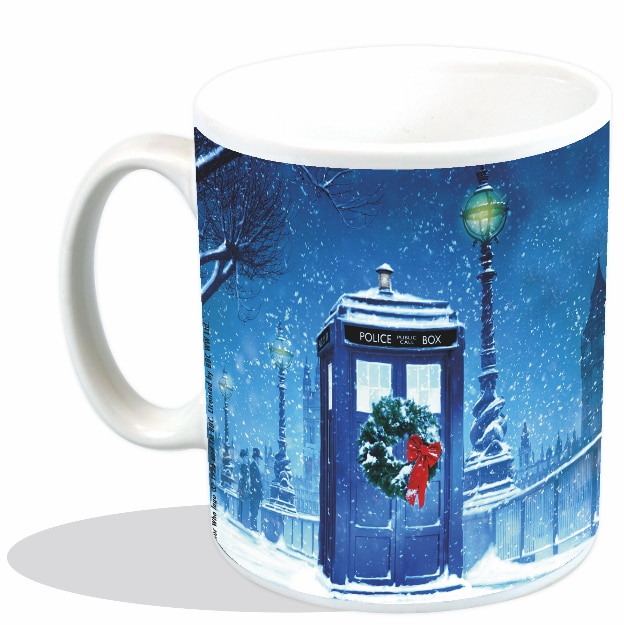 Have yourself a Timey Wimey Christmas with this timeless TARDIS holiday mug, depicting the beloved blue police box wreathed and snuggled into a snow-bedecked London landscape.
Warm your hands and heart with this cozy scene that makes the perfect stocking stuffer for any Whovian.
---
TARDIS Holiday Chunky Knit Socks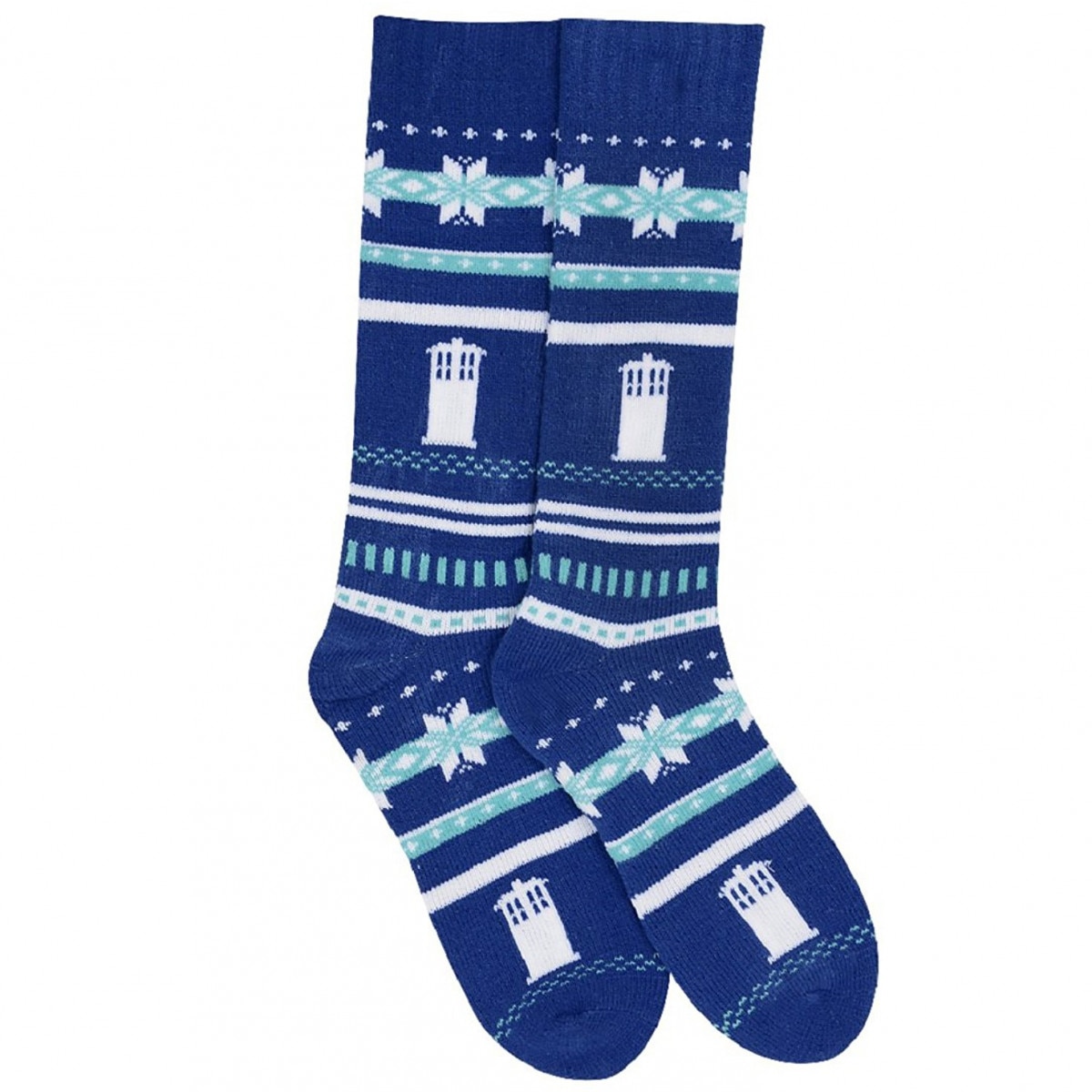 These chunky knit TARDIS socks will warm your toes as you journey though the frosty expanses of outer space or simply through snow-swathed winter streets.
Pair perfectly with a set of skates, a pair of boots, or a warm fire and mug of cocoa alike.
---