May 31, 2017
The latest edition of Doctor Who Magazine – issue 513 – is out now and includes an exclusive preview of the forthcoming Series 10 episodes including interviews with its writers.
EXCLUSIVE Digital Subscription: 46% off – click here
DWM 513 also comes with two collectable covers this month, check out what's inside and the artwork below.
Doctor Who Magazine 513
The Ice Warriors and the Cybermen are on their way back to Doctor Who – so we have a choice of TWO monsters covers for our latest issue! Inside Issue 513, we preview the next four episodes to air, The Lie of the Land, Empress of Mars, The Eaters of Light and World Enough and Time.
Empress of Mars script writer Mark Gatiss tells us why he wanted to bring back the Ice Warriors in his new episode – but are they his all-time favourite Doctor Who monster?
"The Cybermen are my favourites and yet I've never written for them, but the Ice Warriors are among my favourites: a great monster," Mark smiles. "I always loved the pride of them, their Viking qualities and the voice. Even though they've had so few appearances, they loom so large. So I'd always wanted to bring them back, because I thought I could do something with them. You can just do a bit of worldbuilding, because there's so much to play with..."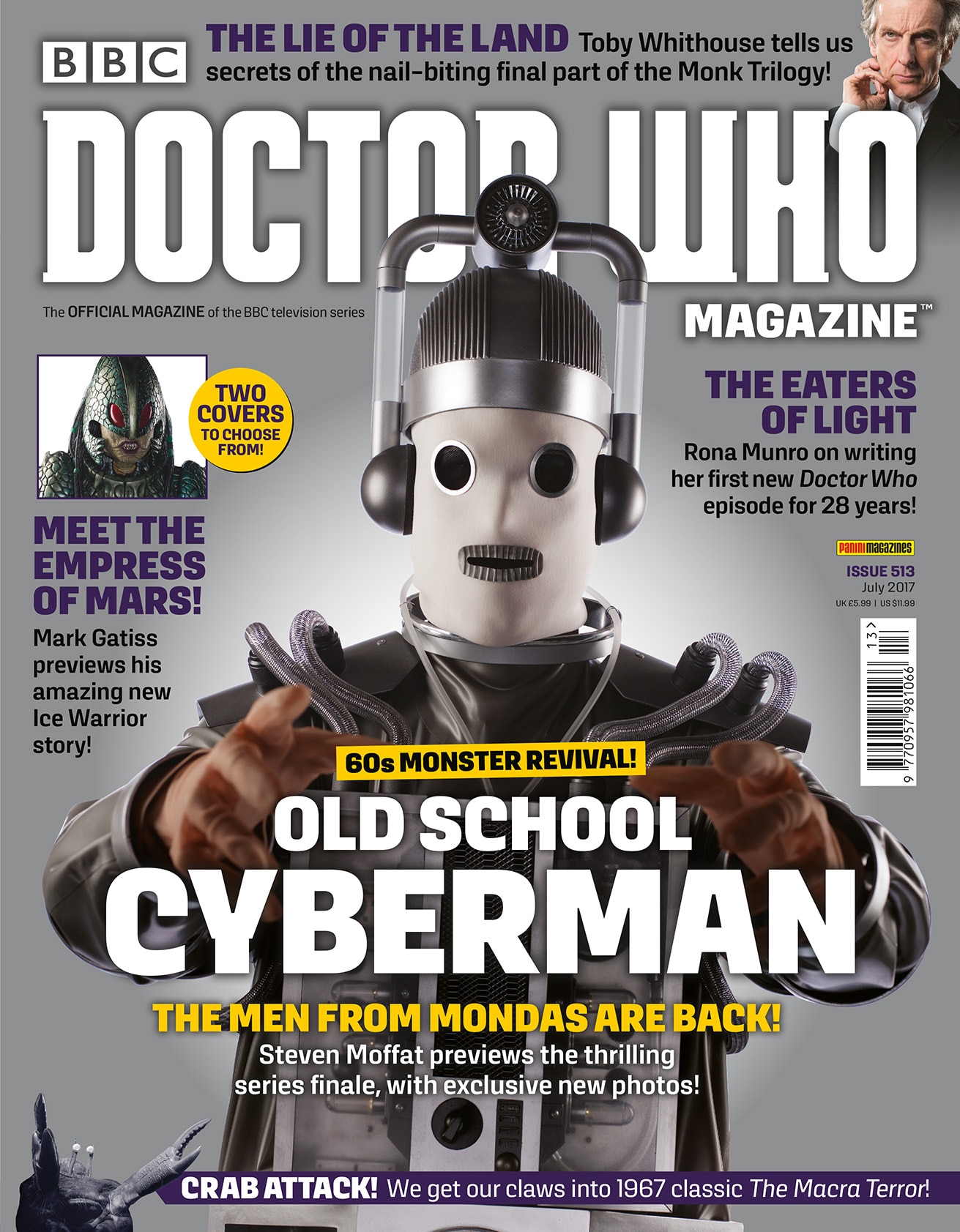 ALSO INSIDE THIS ISSUE
ASK STEVEN
Showrunner Steven Moffat answers readers' questions about the latest series.
THE SOUL GARDEN
Part Two of the Doctor and Bill's brand-new comic strip adventure, written by Scott Gray, with art by Martin Geraghty.
CRAB ATTACK!
This issue's Fact of Fiction uncovers the secrets of the 1967 story The Macra Terror, which saw the Second Doctor, Ben, Polly and Jamie visit a far-future colony that comes under attack from giant crabs!
REVIEWS
DWM reviews the latest TV episodes (Knock Knock, Oxygen, Extremis and The Pyramid at the End of the World) as well as audio and DVD releases in the world of Doctor Who.
COMING SOON
Previews of all the latest Doctor Who CD and book releases.
PLUS! All the latest official news, the Watcher's column, competitions and the DWM crossword!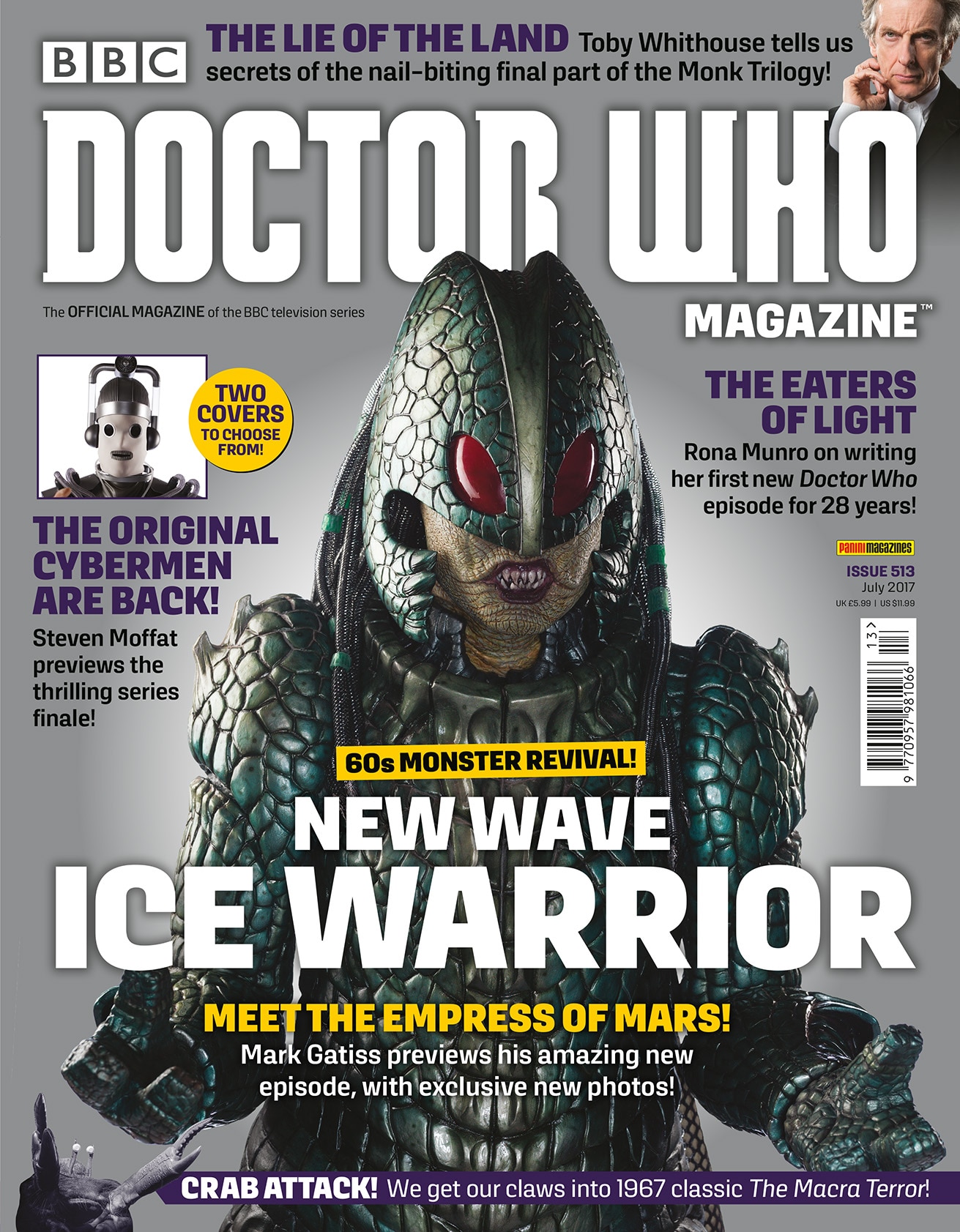 Doctor Who Magazine 513 is on sale now – get 46% off a digital subscription here.