August 05, 2018
Doctor Who Infinity, the highly-anticipated follow-up to the smash hit Doctor Who: Legacy video game by Tiny Rebel Games, launched today for PC and Mac, including on Steam.
The new game brings the world of the Doctor to life with brand new, episodic, comic-book style game adventures. Beginning today, players can enjoy the first three episodes, including The Dalek Invasion of Time, The Orphans of the Polyoptra and The Lady of the Lake, with more to be released later this year. Mobile versions of the game will release later this month on iOS and Android.
Each Doctor Who Infinity story is crafted in collaboration between Tiny Rebel Games and Seed Studio, along with a broad team of UK-based talent including well-known Doctor Who actors, writers and artists. Cardiff-based, award-winning audio designer and composer Stafford Bawler is providing audio direction. The multi-story game packs engaging, original Doctor Who stories for players to play through and enjoy – with each adventure featuring its own unique art style and author. 
Doctor Who Infinity episodes available now include:
---
The Dalek Invasion of Time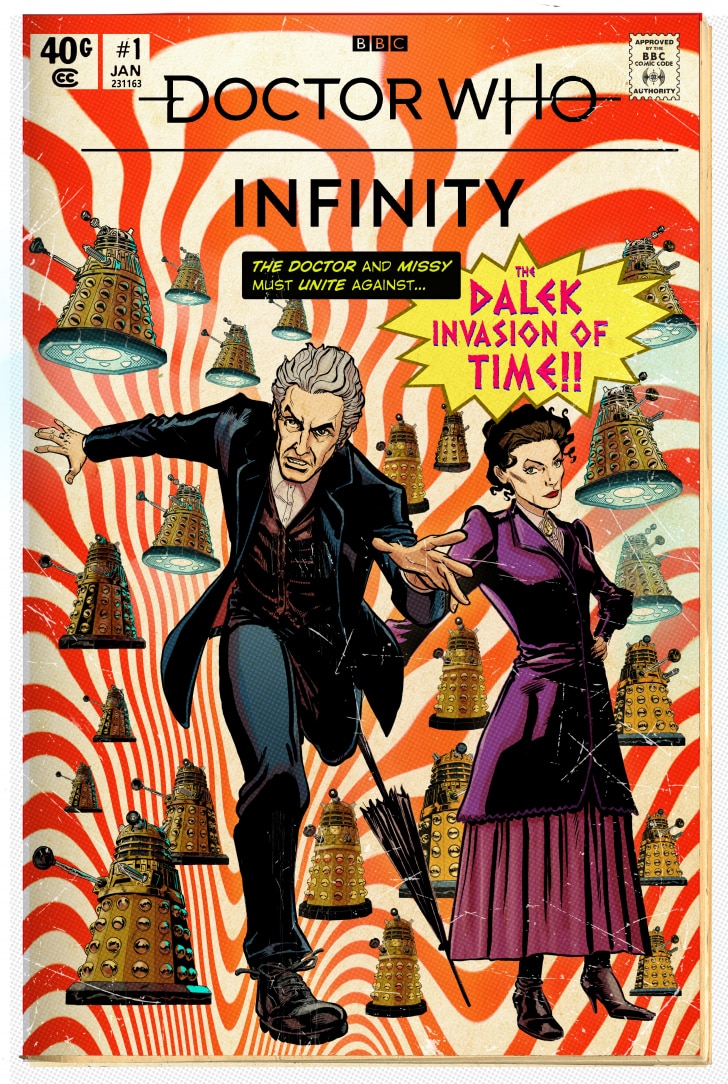 The first episode is written by George Mann, critically-acclaimed author of many Doctor Who stories; drawn by acclaimed artist and writer Mike Collins, known worldwide for his history of work with Doctor Who and other major comic properties; and colored by Kris Carter, who has previously worked on properties such as Shrek, Torchwood and Doctor Who. The game is narrated by actors Michelle Gomez, who reprises her TV series role as Missy; Ingrid Oliver, who reprises her TV series role as Osgood; and Bella Ramsey, who voices new villain Freya in the game.
---
The Orphans of the Polyoptra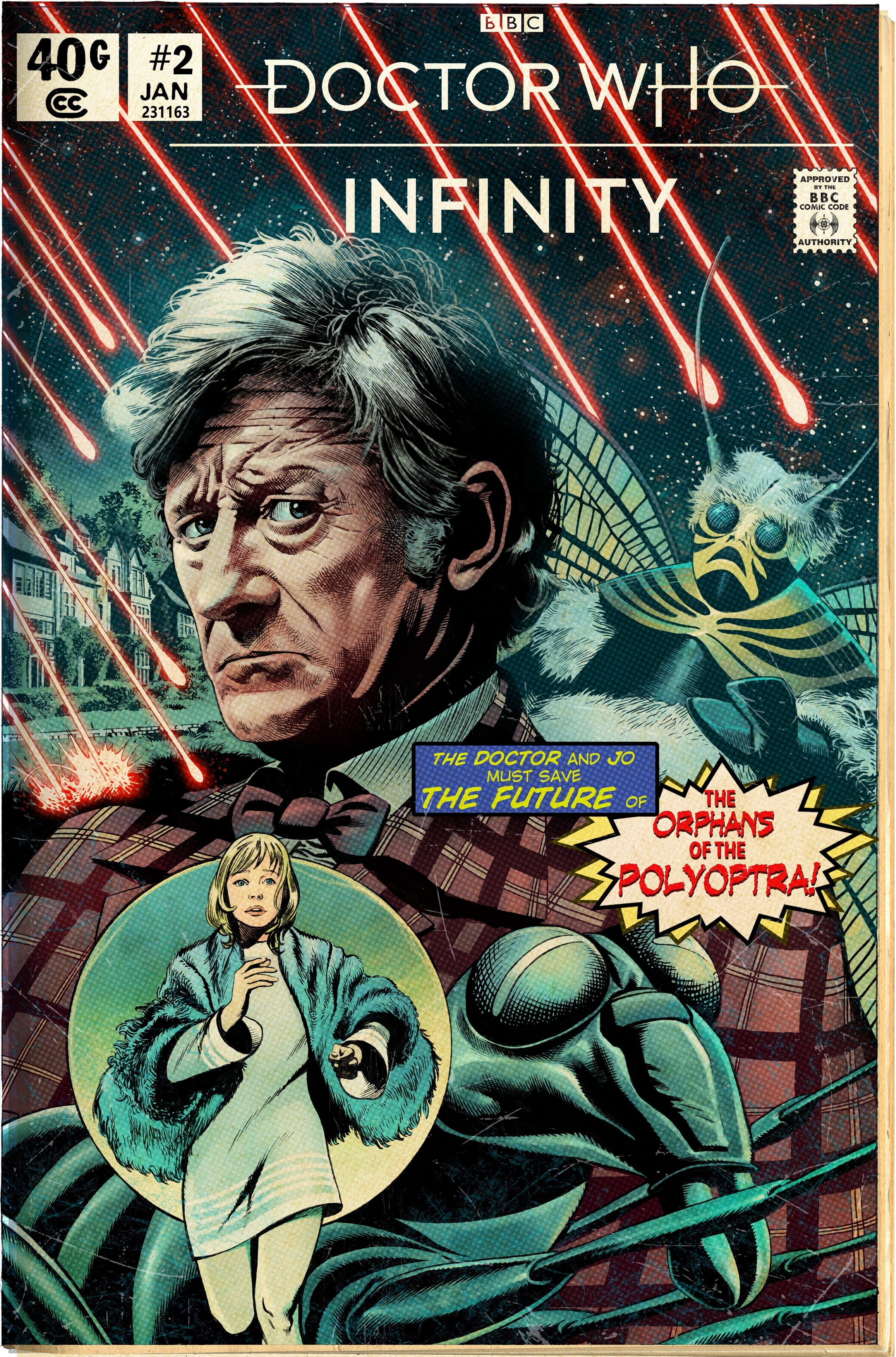 Episode two is written by former Doctor Who, Torchwood and Sarah Jane Adventures script editor Gary Russell, who is also a well-known writer of Doctor Who novels and audio dramas and a former editor of Doctor Who Magazine. Gary has stated this will be his final Doctor Who story The game's art has been drawn by David Roach, noted inker of comic strips for Doctor Who Magazine, and colored by Dylan Teague. The story is narrated by actor Katy Manning, who returns as companion Jo Grant, and also voices the enemy.
---
The Lady of the Lake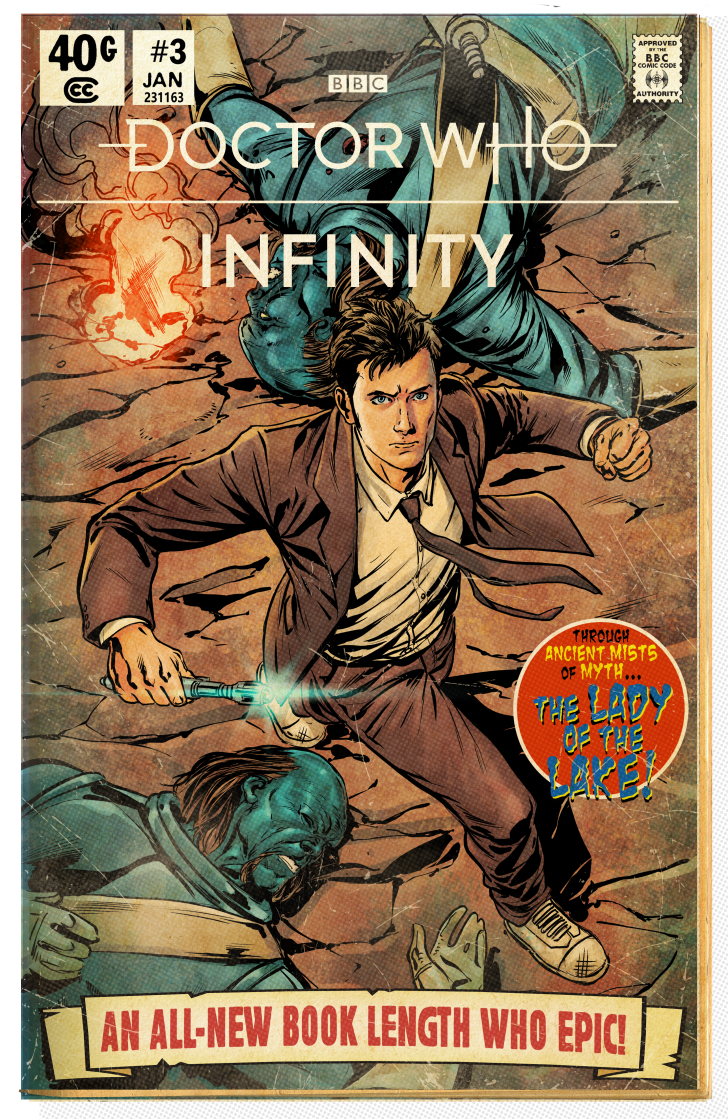 Episode three is written by Scott Handcock, author of many Doctor Who audio dramas and short stories; drawn by Neil Edwards, whose work includes Marvel, DC and Titan Comics; and colored by John-Paul Bove, known for his colorist work on G.I. Joe, Doctor Who, Transformers, and Dylan Teague, comics artist and colorist for Doctor Who Magazine and DC Comics. The story is being narrated by actor Celyn Jones playing the role of Geraint. Other voices featured include Katy Manning as Delyth and Marilyn Le Conte as the eponymous "Lady of the Lake".
---
Doctor Who Infinity is now available on Steam, Humble Bundle, Green Man Gaming, iTunes and Google Play.