March 06, 2018
To celebrate International Women's Day, BBC Books have published a collection of stories starring four of Doctor Who's best-loved companions in The Day She Saved The Doctor.
And we have an exclusive extract for you to download or listen to!
Recognising the Doctor's female friends from across the show's history, and in celebration of female talent in science fiction, the collection comes complete with a cover design by Kelly Wagner and is perfect for primary and teenaged readers as well as Whovians of all ages.
The Day She Saved The Doctor includes stories by popular authors Susan Calman, Jenny T. Colgan, Dorothy Koomson and Jacqueline Rayner; the stories feature Clara, Rose, Bill and Sarah Jane Smith as they explore time and space, get into trouble, fight enemies with the Doctor and – more often than not – step in to save his life.
Below you can download part of Rose and the Snow Window by Jenny T. Colgan and listen to an extract, as read by Rachael Stirling (Ada in the 2013 Doctor Who episode, The Crimson Horror).
Also out now is another short story collection, this time focusing on the Doctor's favourite frenemy, Missy. Pre-order .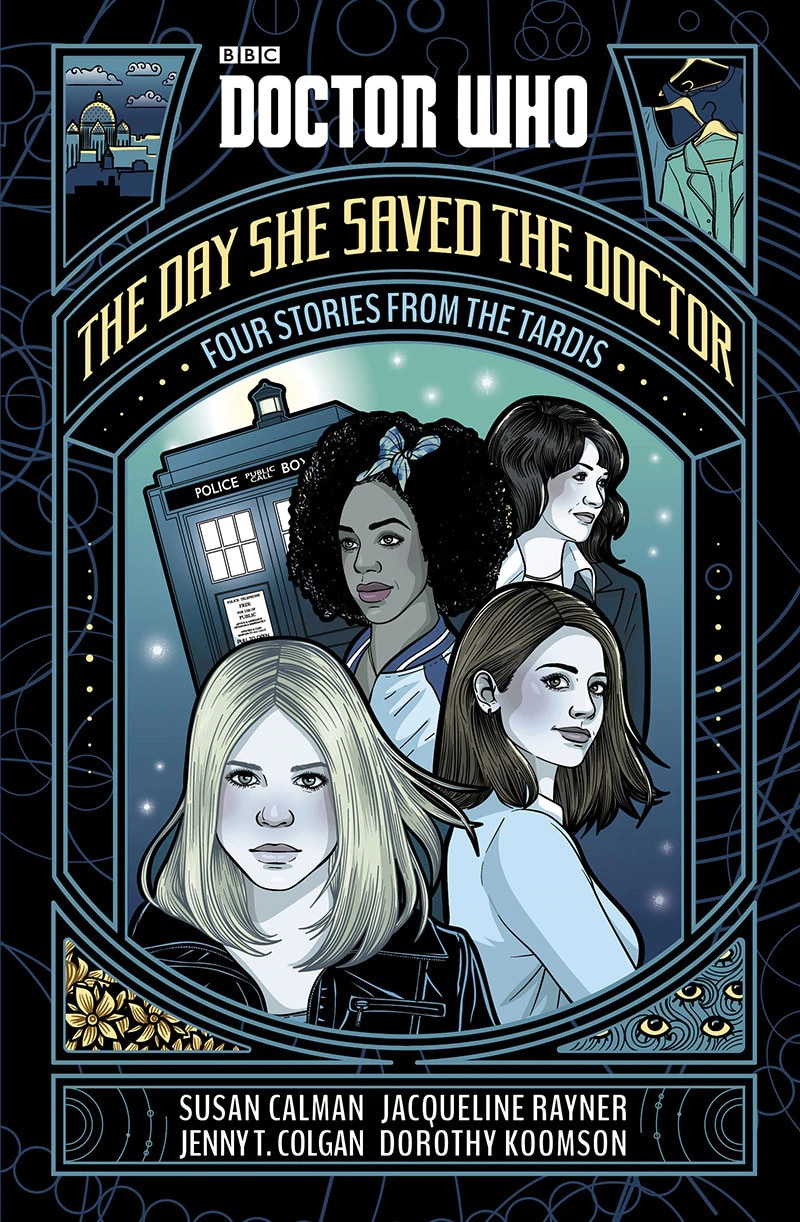 The Day She Saved The Doctor is available from March 8, 2018.