December 03, 2019
Brand new series of Doctor Who figurine box sets are coming from Hero Collector, featuring some of our favourite Time Lords from throughout the galaxy.
Based on the Doctor's encounters with other members of their Gallifreyan race, the Doctor Who Time Lords sets from Hero Collector will give fans an opportunity to adventure with some of the most memorable masters of the space-time continuum.
The first Doctor Who Time Lords box set reunites two old friends – The Curator (Tom Baker) and the second incarnation of Romana (Lalla Ward).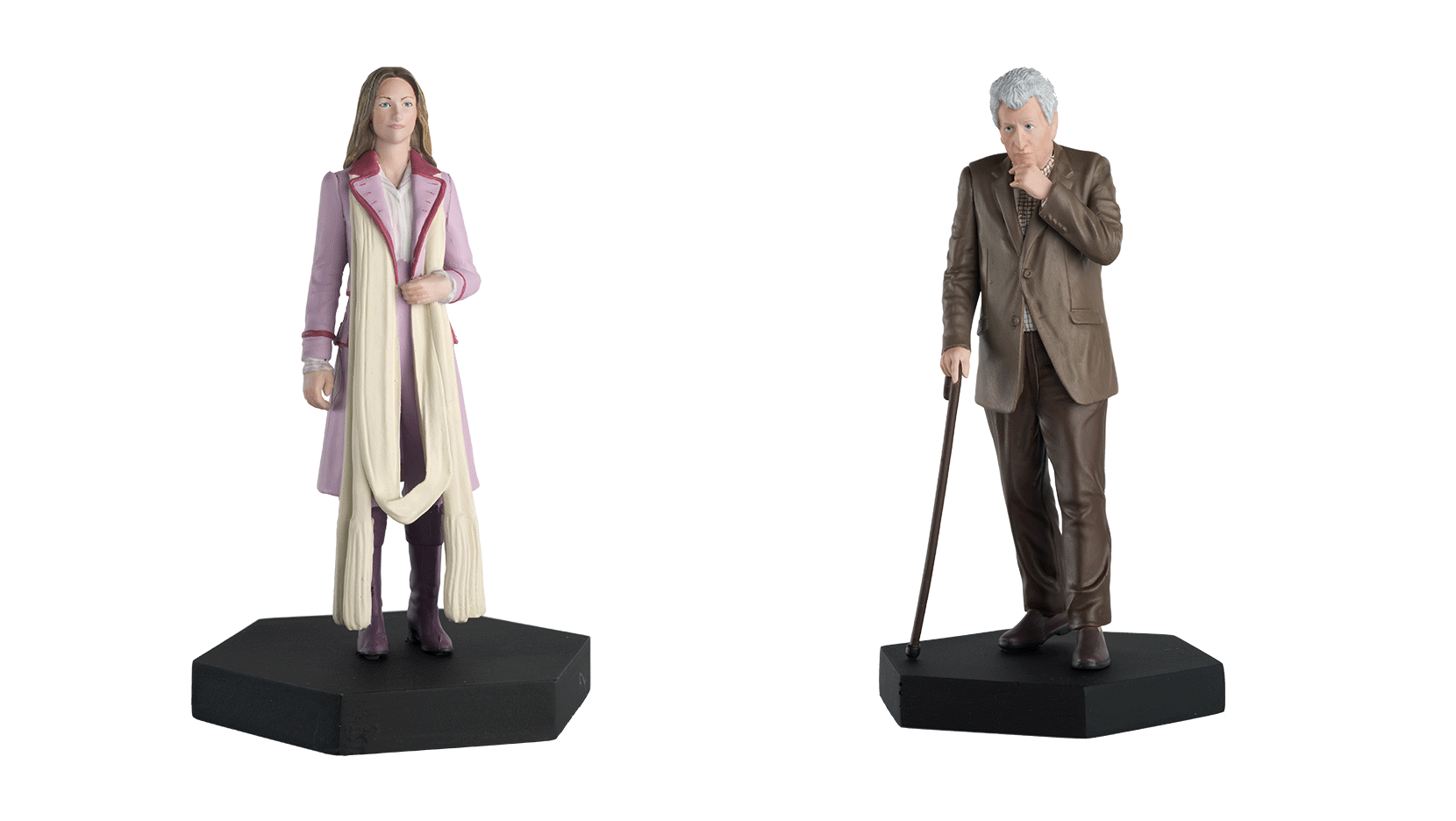 The Curator was a mysterious Time Lord played by Tom Baker, the iconic actor behind the Fourth Doctor. In his brief meeting with the Eleventh Doctor during the 50th anniversary special The Day of the Doctor, he hinted that he might be another incarnation of the Doctor – who knows? Who knows.
Romana (or Romanadvoratrelundar) was a rare Time Lord companion on the Doctor's adventures, and (even rarer) his academic superior. Initially haughty, she and the Doctor soon warmed to each other.
This is the first of five sets, each containing two Time Lords, faithfully recreated as hand-painted polyresin figurines at 1:21 scale (approximately 3.5 inches tall). Accompanying each will be an in-depth companion magazine - highlighting the history, costumes, and stories behind these characters.
This box set joins Hero Collector's ongoing range of 1:21 scale Doctor Who figurines, which explore aliens, monsters, robots, humans and Doctors from over five decades of Doctor Who.
The Curator & Romana Box Set will be available direct from HeroCollector.com in March 2020.