March 21, 2017
Fans of Doctor Who and miniatures games will love these new releases from Warlord Games. Encompassing all of the Doctors, their companions and their foes, these games and miniatures span more than fifty years of classic stories and characters.
The models are high quality pewter castings and plastics, carefully sculpted to be as accurate as possible and officially approved by the BBC.
Warlord Games have also announced details of their forthcoming new game featuring the Daleks and Cybermen — check out all the details of what's already available and what's coming up in 2017 below.
Figures range from the Doctor himself to many of his companions and villains, including iconic enemies the Daleks, Cybermen, Zygons and the Silence. Our forthcoming range will also include further Doctor and Companion boxed sets, and classic and new series monsters and villains such as the Ogrons, Sea Devils, Vashta Nerada and Heavenly Hosts. Something to represent every era of the show.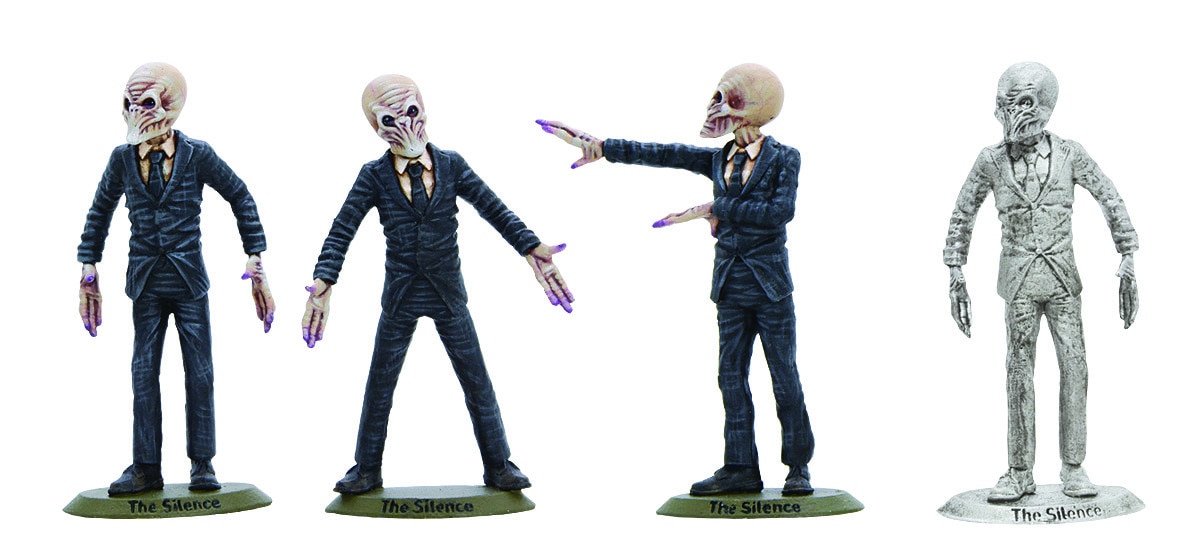 The first Doctor Who tabletop skirmish game, from Warlord Games, will be released in Spring 2017. Exterminate! will feature Daleks taking on Cybermen. Additional releases to expand the game introduce many other foes and allies of the Doctor, each with their own unique characteristics.
The gameplay allows for three different levels of play, ranging from the harsh environment of the 'Battle', through the world of the 'Adventure' and finally allowing you to take part in an 'Episode'. Each level of play has its own challenges, as dictated by eight scenarios that come with the game. 
The initial release consists of everything you need to play, including specially-created, easily-constructed plastic miniatures of two of the Doctor's iconic foes, the Daleks and the Cybermen. There are 'snap fit' miniatures for each of these factions, plus the Cybermen sprue includes six Cybermats that can aid their larger brethren. The three fully illustrated rules booklets we have included are simple to use and include a wealth of information and photographs, alongside full colour Character, Event and Adventure cards.
One boxed game - three ways to play! New monster factions, Companions and additional Doctors will become available over time, so the game can keep growing, as will your collection of finely crafted pewter and plastic heroes and villains.