August 31, 2013
This month's Dark Bunny Tees celebrate the single, televised outing of the Eighth Doctor in 1996.
Celebrate the millennium – and the beginning of San Francisco Mean-Time - all over again, by donning this ITAR staff tee. The Institute of Technological Advancement and Research was home to an atomic clock, that the Doctor disabled by pinching its beryllium chip.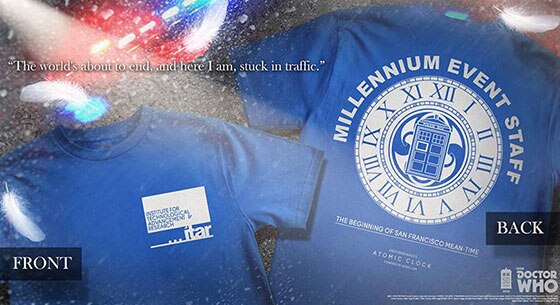 The second tee is a Walker General Hospital Paramedic t-shirt, similar to that worn by the ill-fated Bruce. Depicted is the Rod of Aesculapius – symbolic of a medical professional – but featuring the morphant snake that the Master became after his extermination.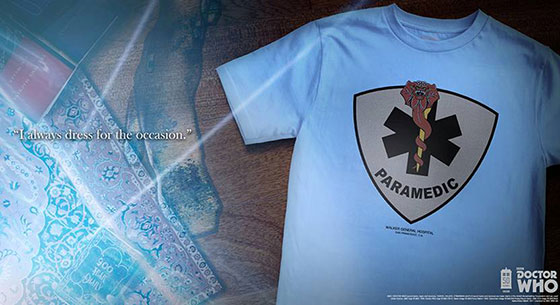 The designs are available now from the Dark Bunny Tees Doctor Who site.