October 16, 2017
The latest edition of Doctor Who Magazine – issue 518, out now – has been chatting with Nardole actor Matt Lucas all about his time on Doctor Who, from 2015's Christmas Special to this year's epic Series 10 finale.
During the interview, Matt discusses the lighter tone of the Doctor Who Christmas Specials, filming Series 10 and laments not visiting the now-closed Doctor Who Experience.
Lucas tackles the issue of the "long days" on filming Doctor Who over nine months or so whilst also writing his autobiography. The actor states:
"And you only get half an hour for lunch! You start work at 7:30 – and that's already in costume and make-up. That's 7:30, on set, rehearsing.
But every day I thought I was so lucky that someone's paying me to write about my life.
And also, I'm the luckiest man in the world to be an assistant in Doctor Who. So, to be honest with you, even though I was tired, I was never fed up."
Matt rues his lack of free time due to his busy schedule, he says:
"I never even made it to the Doctor Who Experience, to my great disappointment.
When I first signed up to do [the 2017 series of] Doctor Who, I originally thought I was just doing another three episodes. Then it kind of grew and grew and grew, until I ended up doing every one.
When I did the book deal, I thought, 'Oh, I'll probably have a little bit of spare time on my hands,' because Nardole is just in it a bit here and there. But I actually ended up being in it far more than I anticipated.
So consequently, my life was: learning lines, saying lines, writing book. Those three things. I'd get up at six in the morning, go to the set, and then I'd get back at 7:30 in the evening. I'd learn my lines, write for a couple more hours, and then go straight to bed."
Attention turns to his Doctor Who debut, as Nardole in 2015s The Husbands of River Song (you can watch a clip in the player above). Matt describes the more comedic aspect of his role in it:
"When you're making the Christmas Special you muck about more!
I mean, you muck about more on camera. I don't mean off camera. Off camera you just do the same.
Also they're longer, so there's more time for a bit of comedy business."
You can read the full interview with Matt in the latest edition of Doctor Who Magazine which also includes a fantastic interview with Tenth Doctor actor David Tennant and much, much more.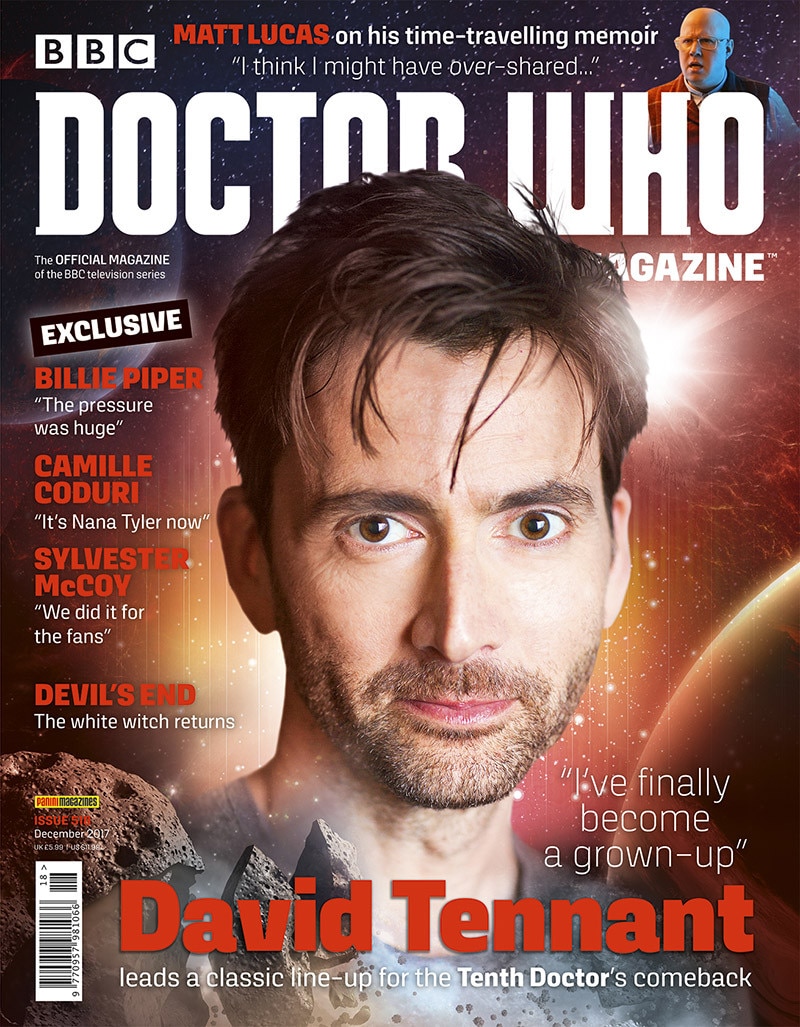 Doctor Who Magazine 518 is available now