December 18, 2016
The latest issue of Doctor Who Magazine is out now and features an interview with actor Matt Lucas, who returns as Nardole in the forthcoming Christmas Special.
Check out the details of DWM 507 with artwork below.
As Nardole becomes a fully fledged companion in this year's Christmas Special and for the 2017 series, Matt Lucas chats to DWM in a rare and exclusive interview…
"Some people say, 'I quite liked Nardole, but why does he need to come back?' Well, there is an answer. I can't tell you why he needs to come back, but I can tell you that he does need to come back. There's a job that needs to be done, and it's not a job that the Doctor can do on his own. Nardole is there to help him. It'll all become clear."
You can read the full interview inside the new magazine...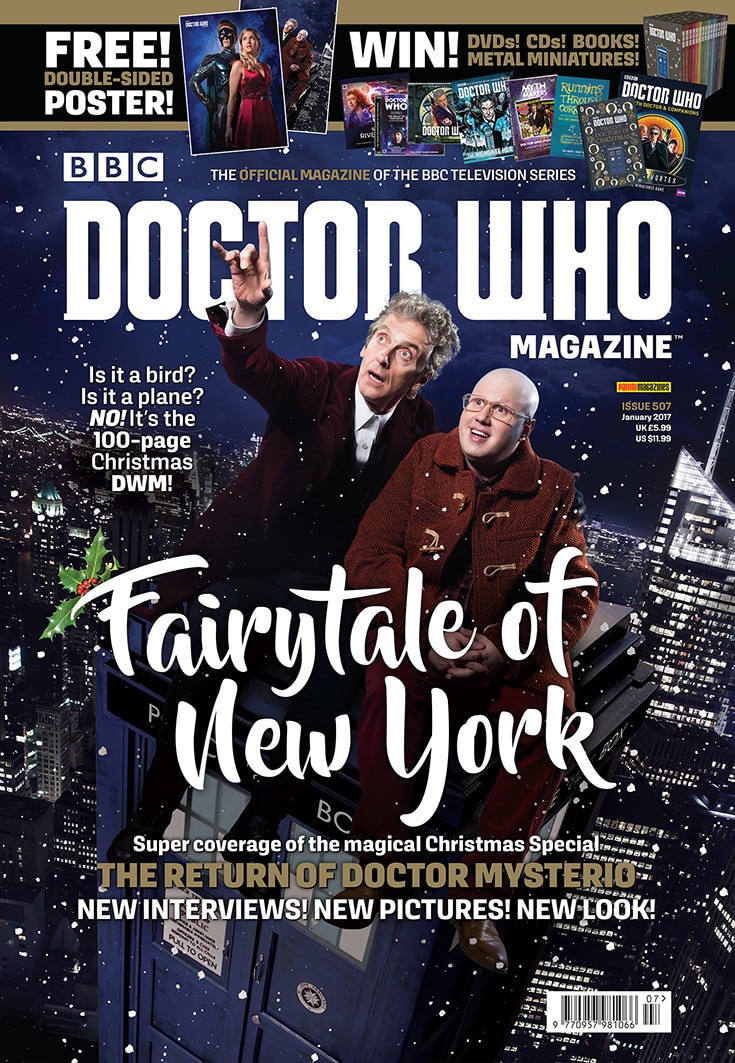 ALSO INSIDE THIS ISSUE…
THE RETURN OF DOCTOR MYSTERIODWM previews the amazing new Christmas Special!
MEET THE GHOSTA chat with the man behind the mask – Justin Chatwin, who plays The Ghost in the Christmas episode!
ASK STEVENDoctor Who showrunner Steven Moffat answers readers' questions.
THE POWER OF THE DOCTORDWM takes an in-depth look at the Doctor's superhero credentials.
REVIEW OF THE YEAR 2016Despite the lack of series on TV, 2016 has still been a year to remember in the world of Doctor Who...
THE FEAST OF STEVENWhy the Doctor took a week off from fighting Daleks in 1965 to engage in some slapstick comedy…
PINBALL WIZARDS!24 years after it launched, the Doctor Who pinball table has returned in digital form.
BE FORGOTA brand-new comic strip adventure, written by Mark Wright and illustrated by Mike Collins.
TIME TEAMThere's a double helping this issue as our team watches The Sarah Jane Adventures episode Death of the Doctor and the 2010 Special, A Christmas Carol.
THE RUNAWAY BRIDEWriter Russell T Davies reveals fascinating new facts about the 2006 Christmas Special in this issue's Fact of Fiction.
THE POWER OF THE DALEKSDWM reviews the recent DVD release of the animated edition of the 1966 classic, The Power of the Daleks.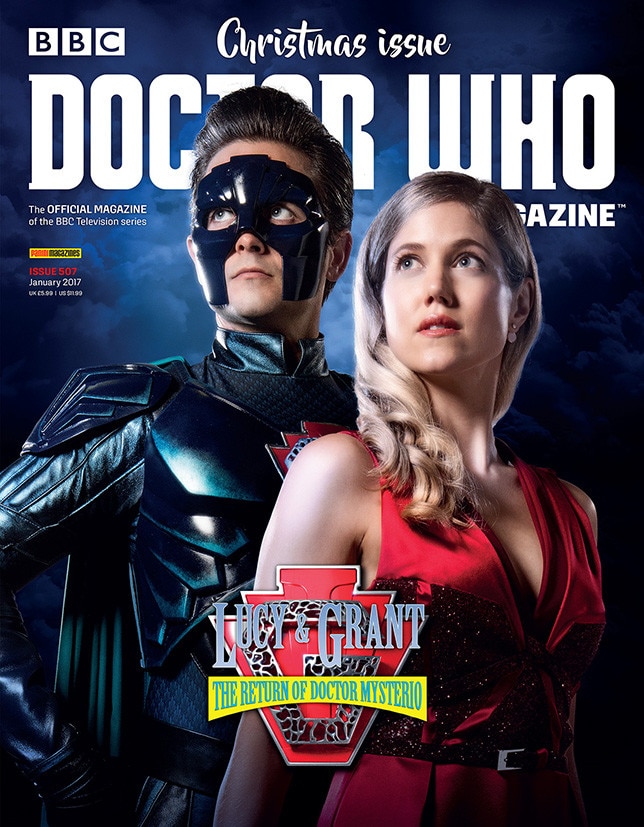 PLUS! All the latest official news, Christmas competitions, and The Watcher's Christmas Quiz!
Doctor Who Magazine 507 is on sale now, price £5.99, with a GIGANTIC FREE POSTER!